Hacienda Uayamon in Campeche, Mexico has a very intimate vibe. Ever since the first hacienda wedding we shot in this location I have always thought that the hacienda's special energy is somehow apparent in our photographs. Michele and David's very intimate and ultra relaxed wedding was a perfect fit for the location. Lauren and I totally enjoyed spending time with Michele and David, and I especially loved so many of the photographs of the day, both from the bride and groom session on the grounds of the hacienda as well as the Mayan inspired ceremony in the Hacienda Chapel. I am noticing that those powerful ceremonies in the chapel are not just blessing the couples but also calling out the Mayan rain god Chac- once again we were rained on in the roofless chapel! Michele and David- thank you for sharing your day with us, we wish you all the best in your travels.  All photos (c) 2013 Elizabeth and Lauren Medina.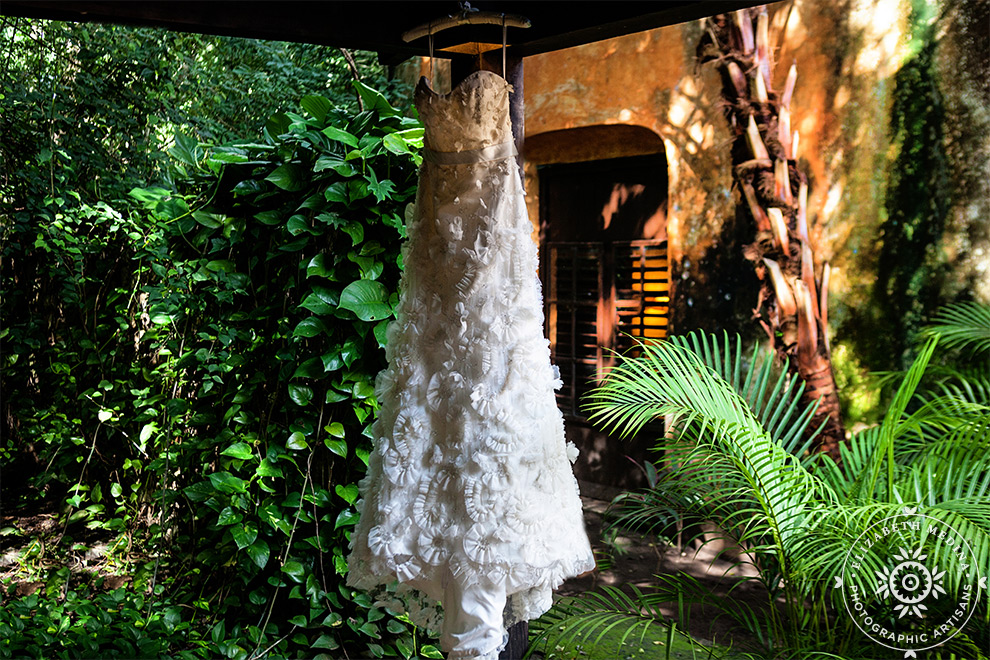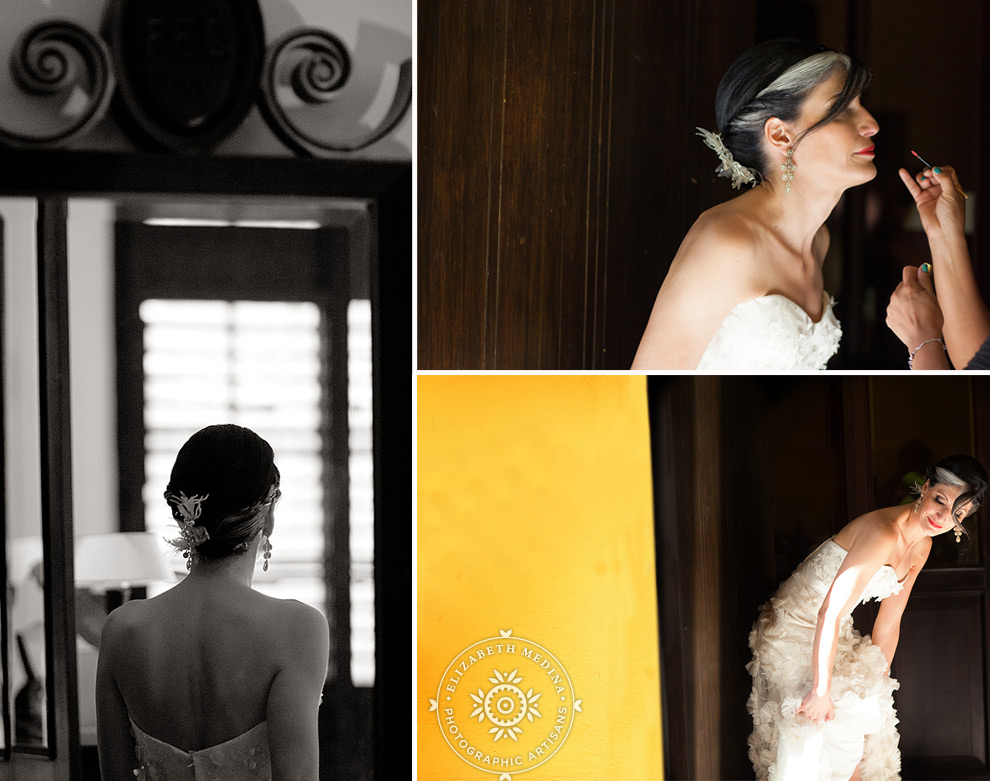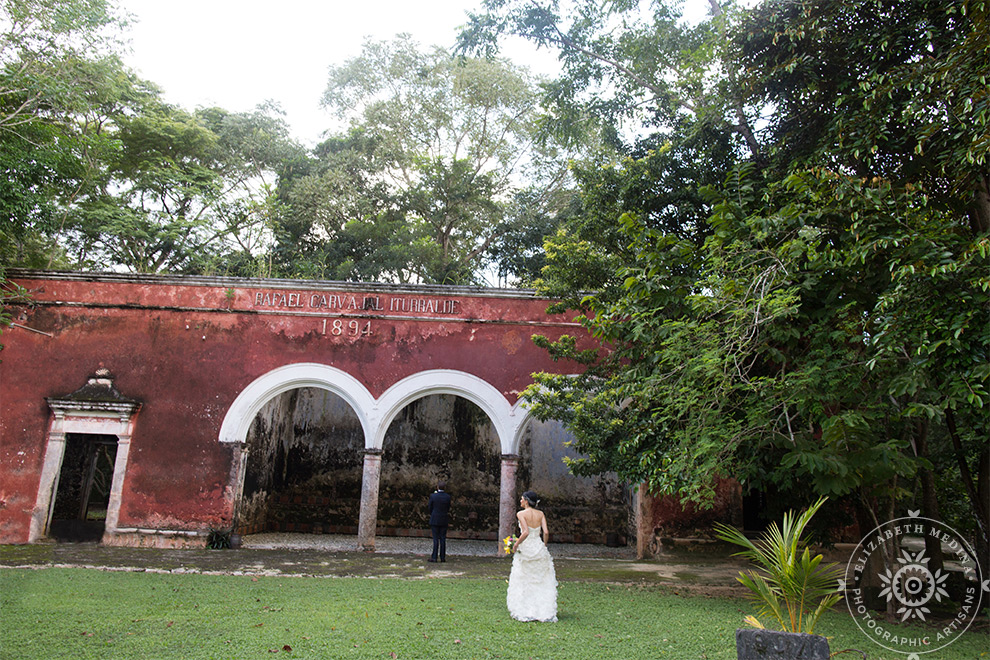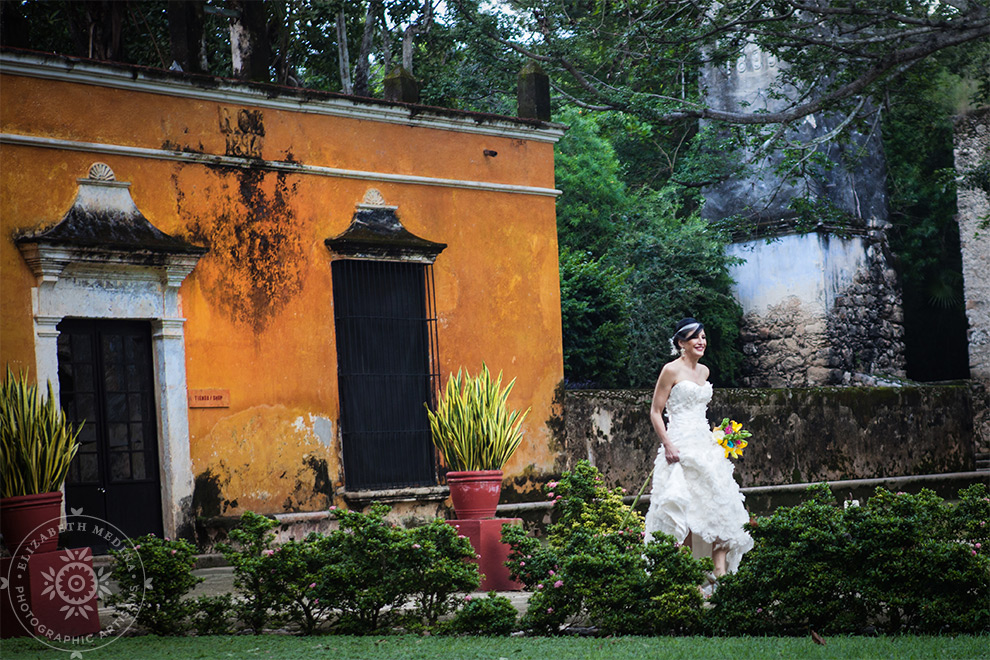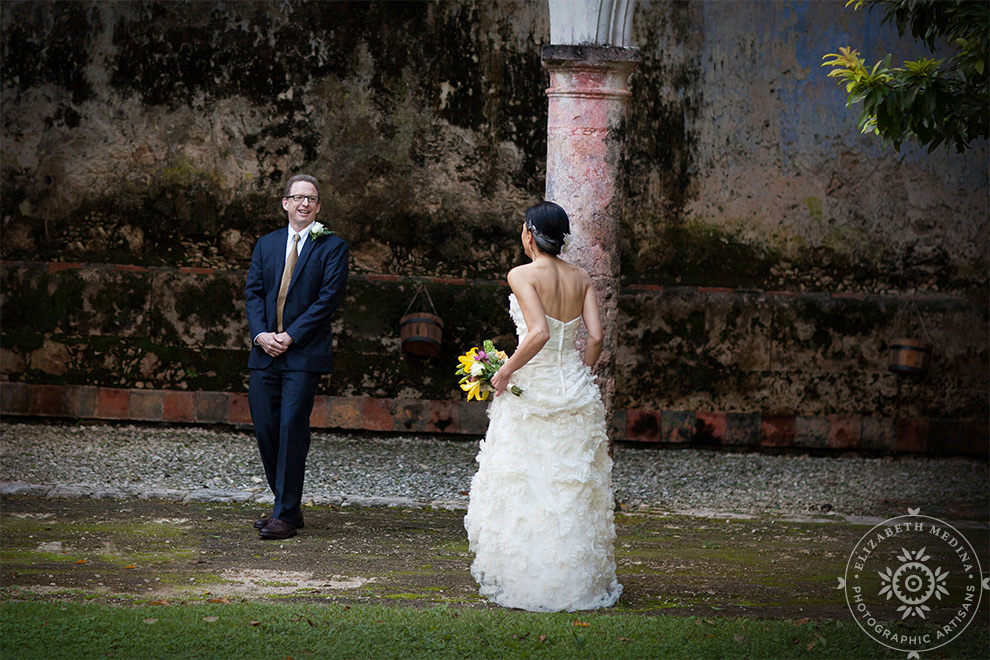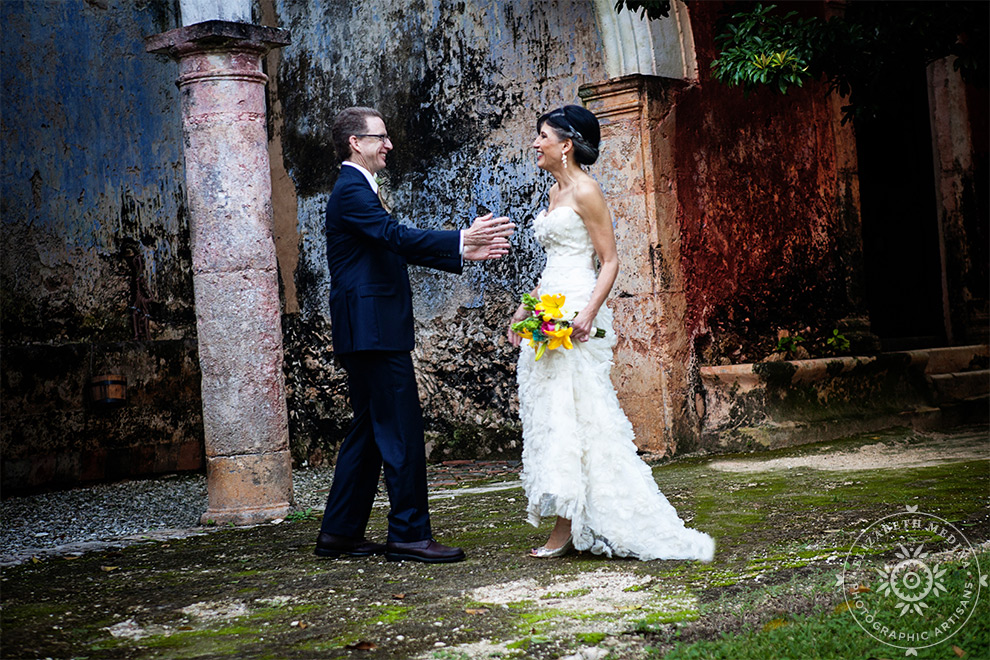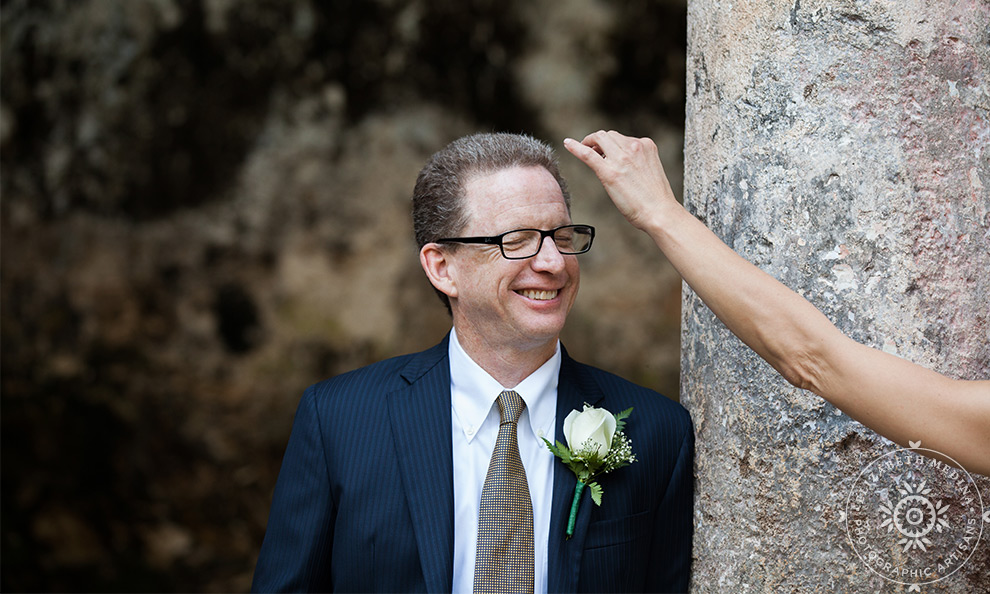 Hacienda Uayanon Wedding, Elizabeth Medina Photography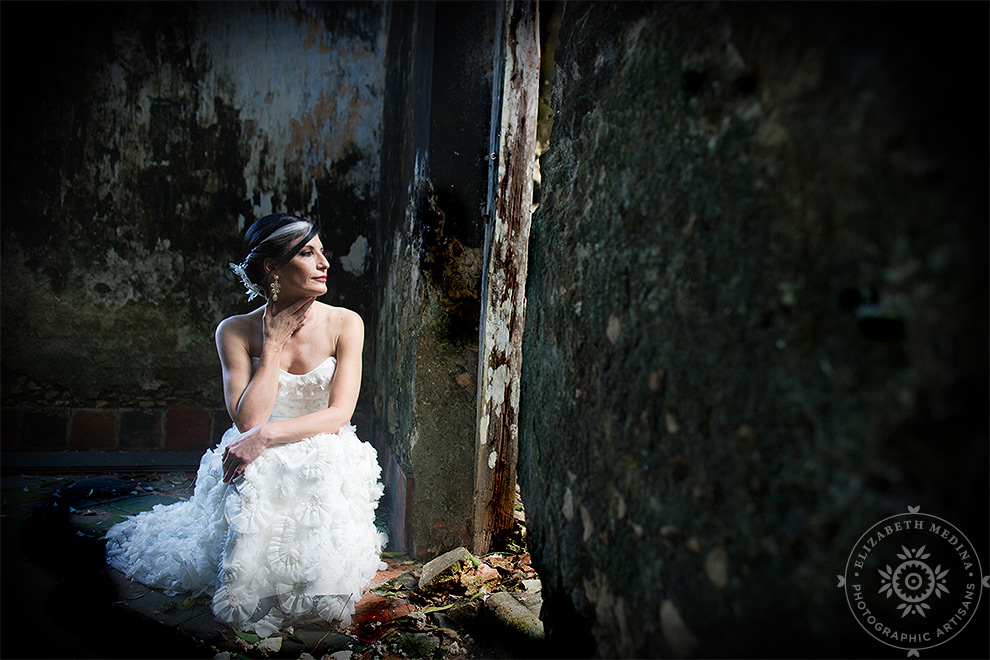 The next photo is one of my favorites of Lauren's.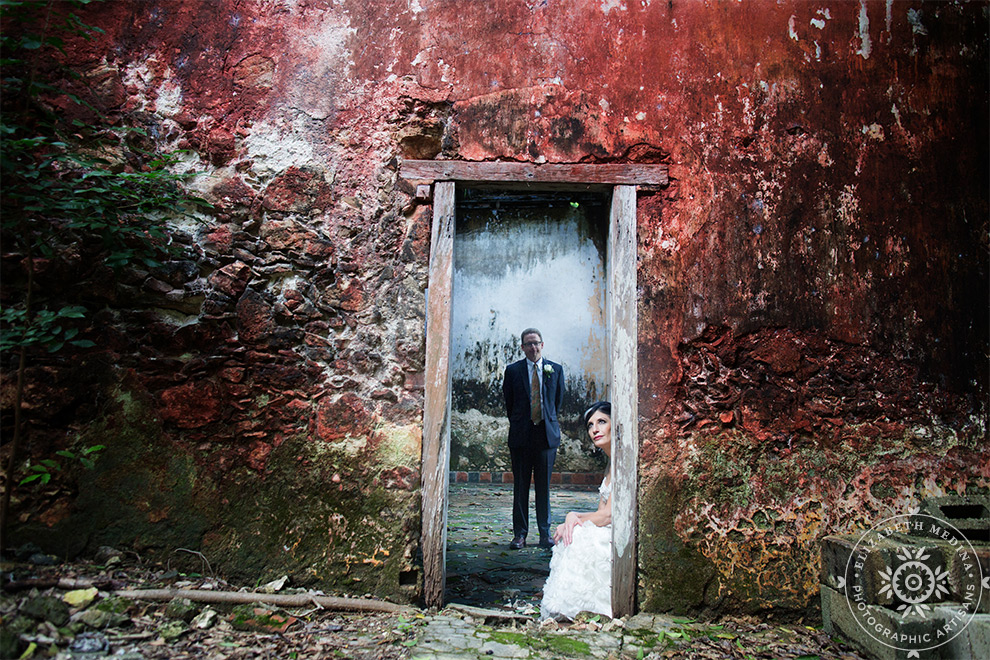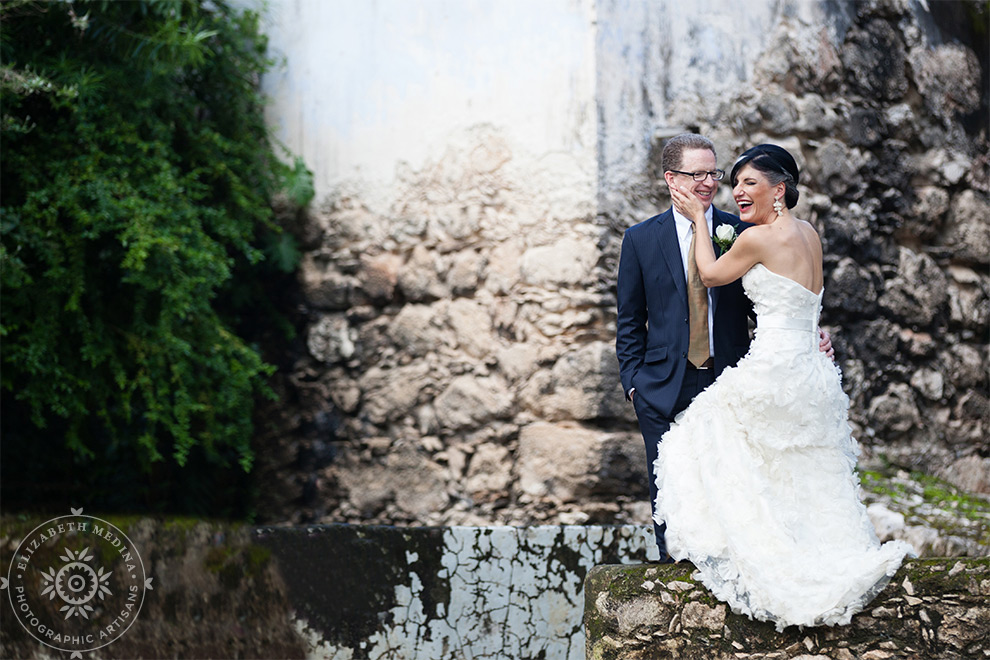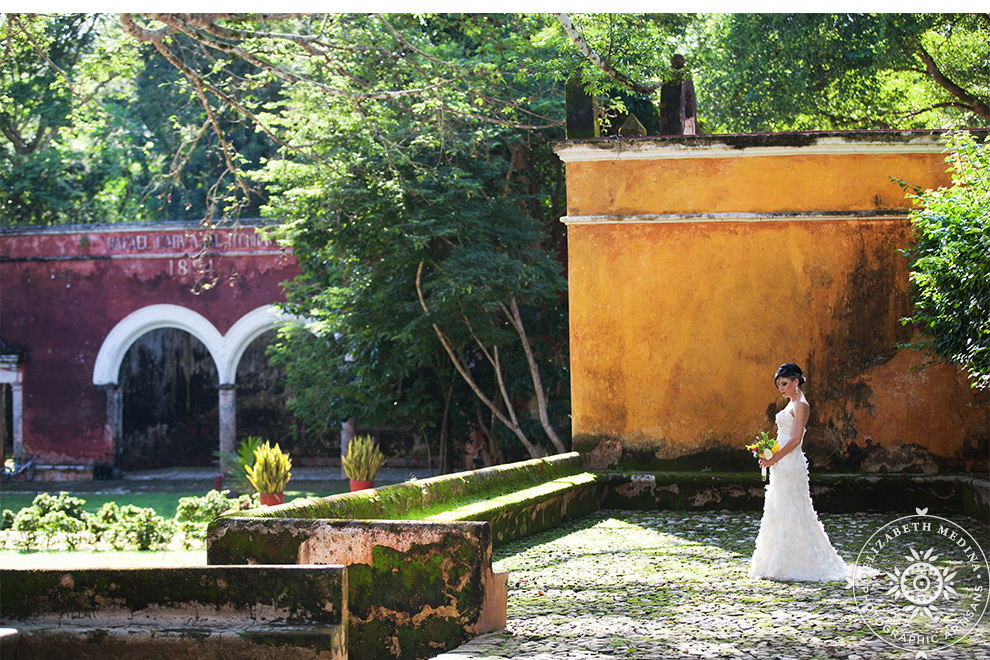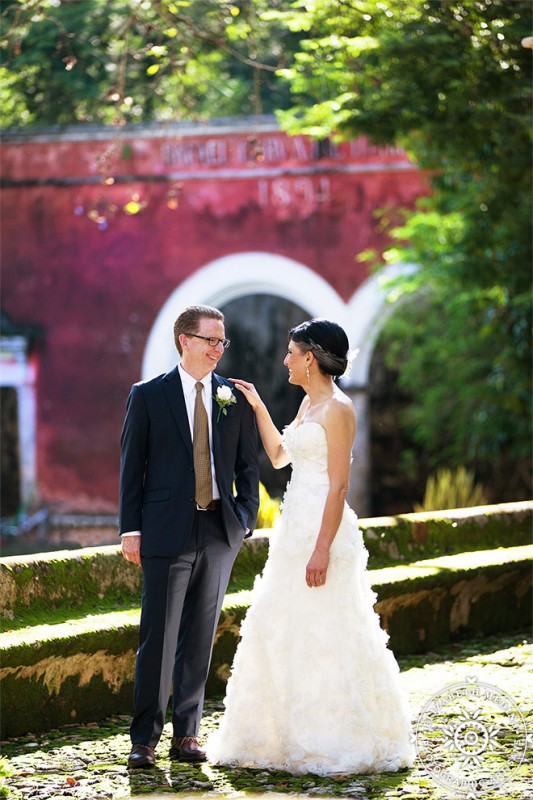 Hacienda Uayanon wedding photography, Elizabeth Medina Photography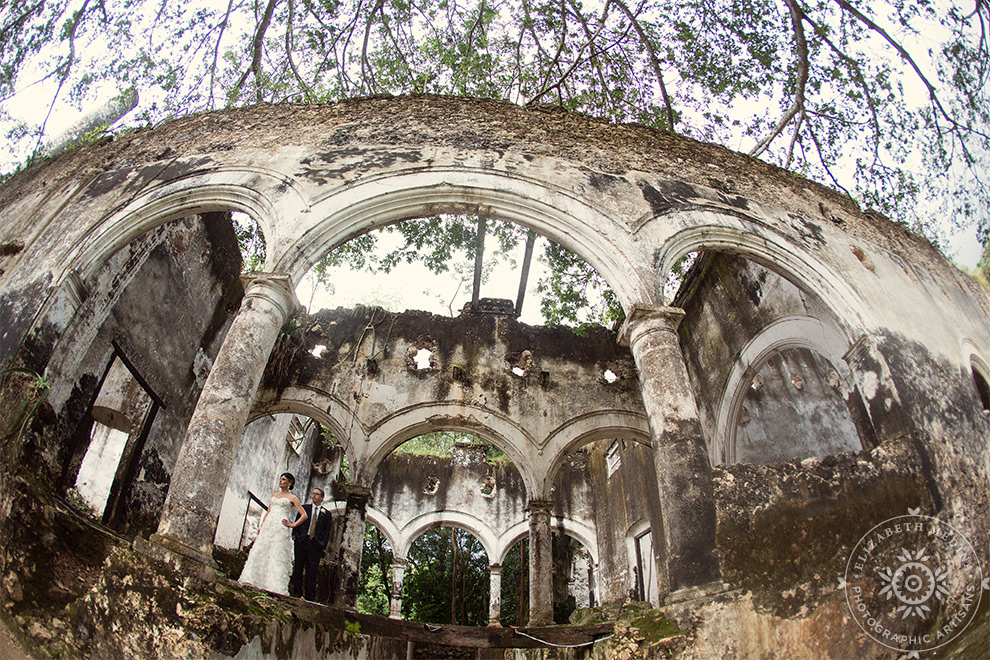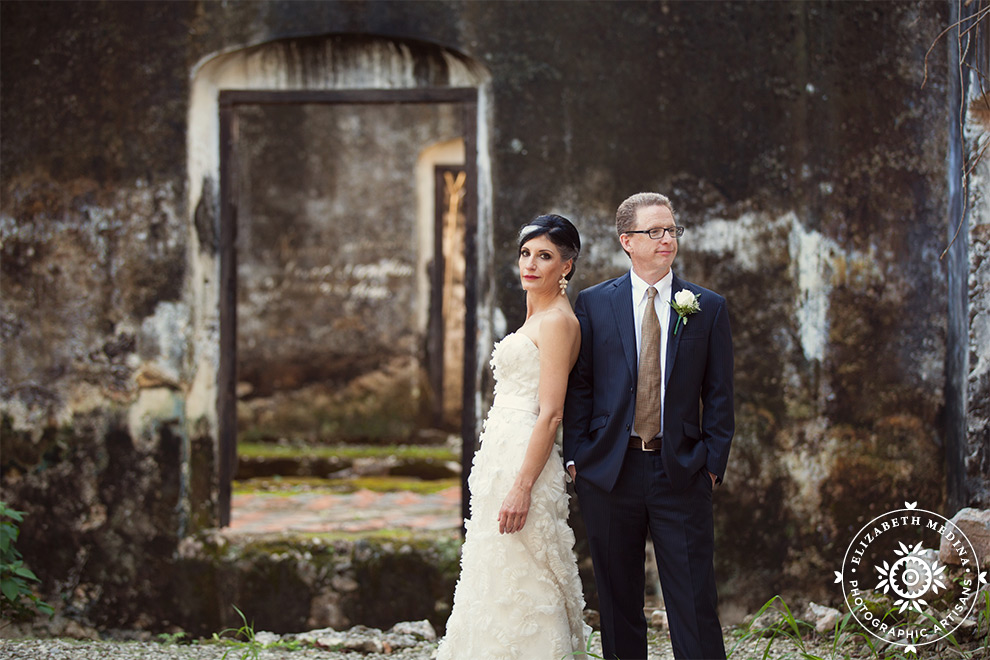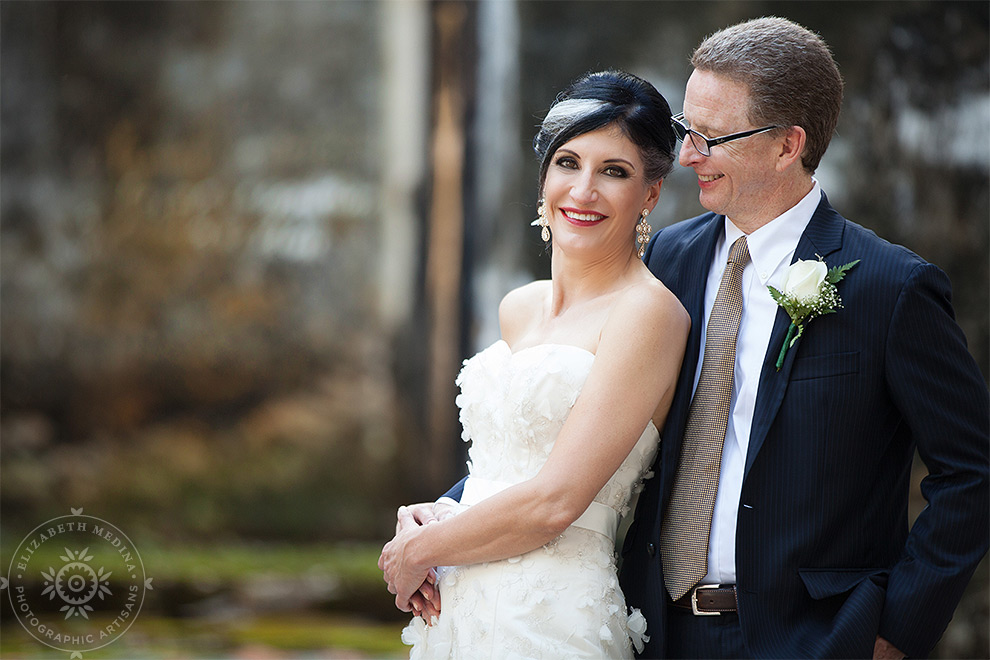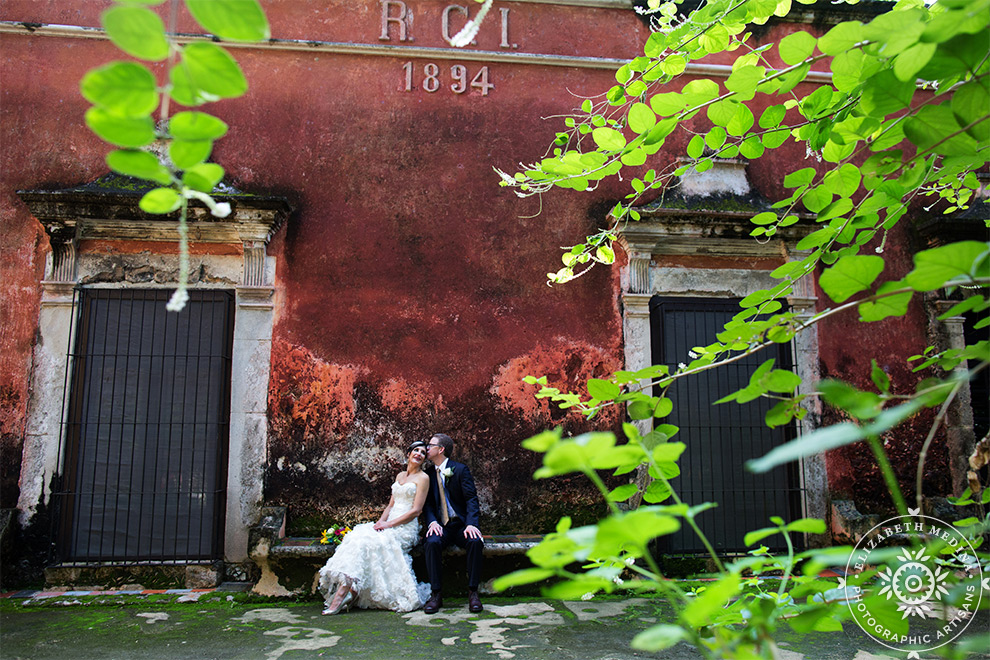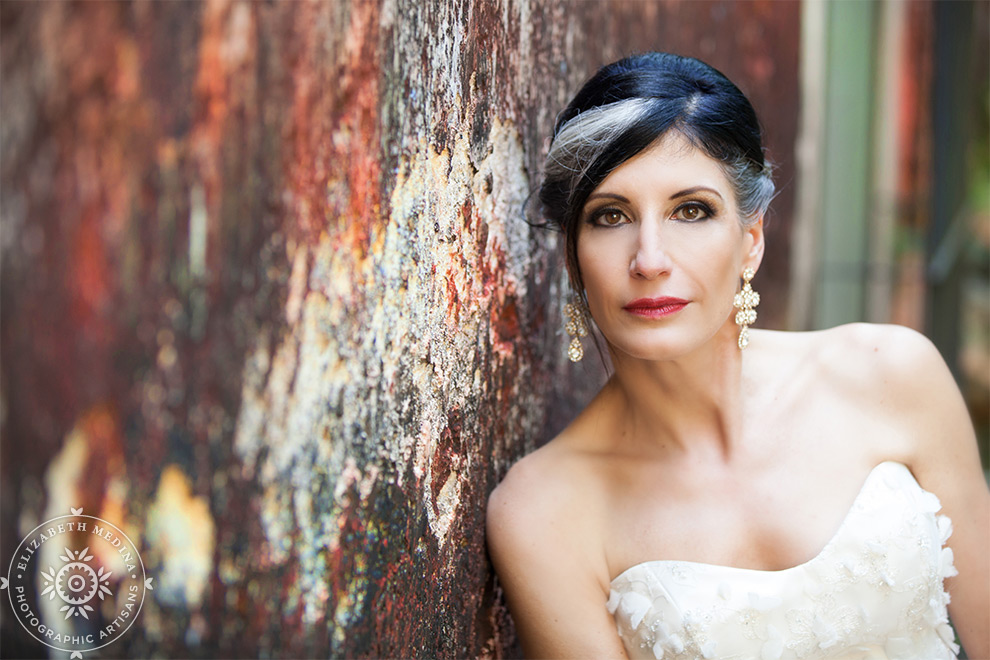 Bride and groom ceremony entrance, Hacienda Uayamon wedding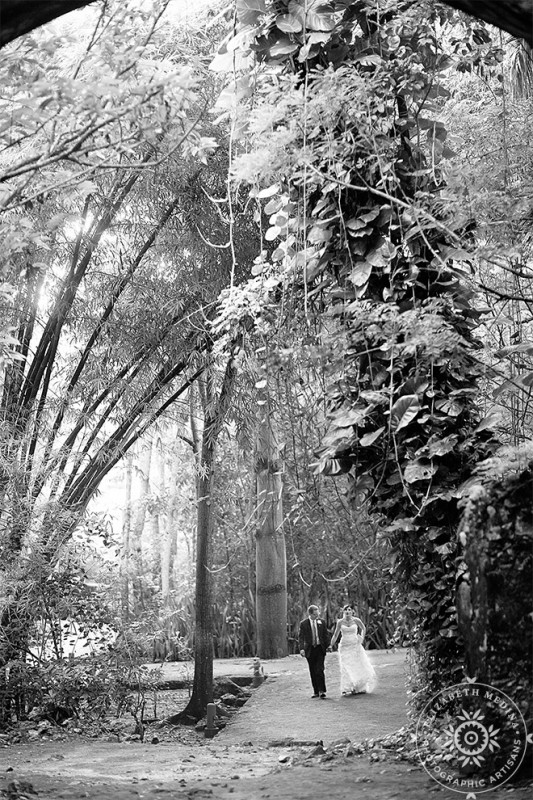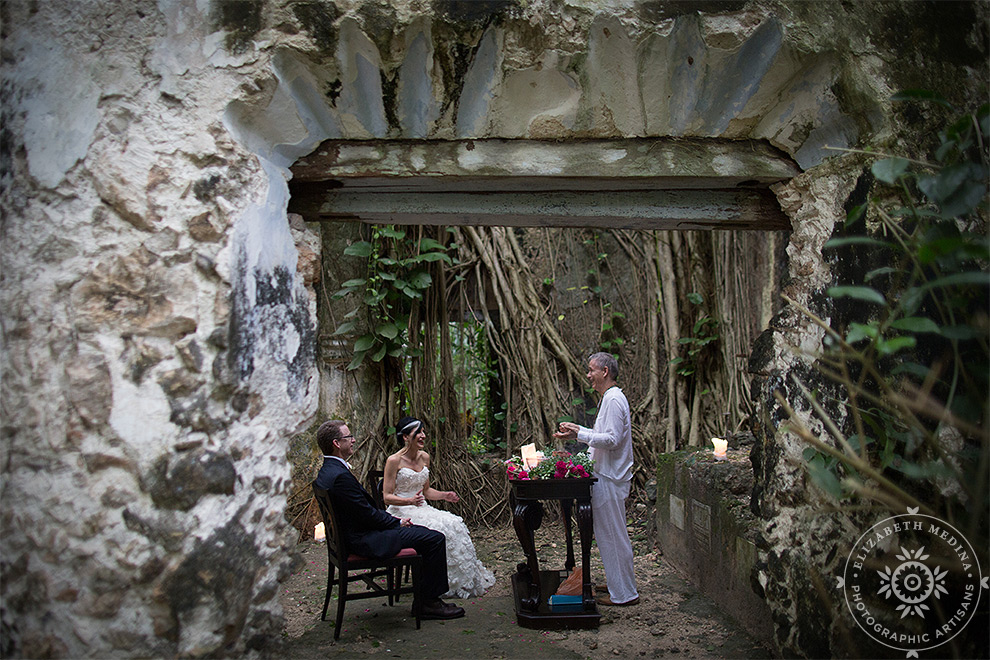 Mayan ceremony, Hacienda Uayamon wedding
Elizabeth Medina Photography, Hacienda Uayamon Wedding photography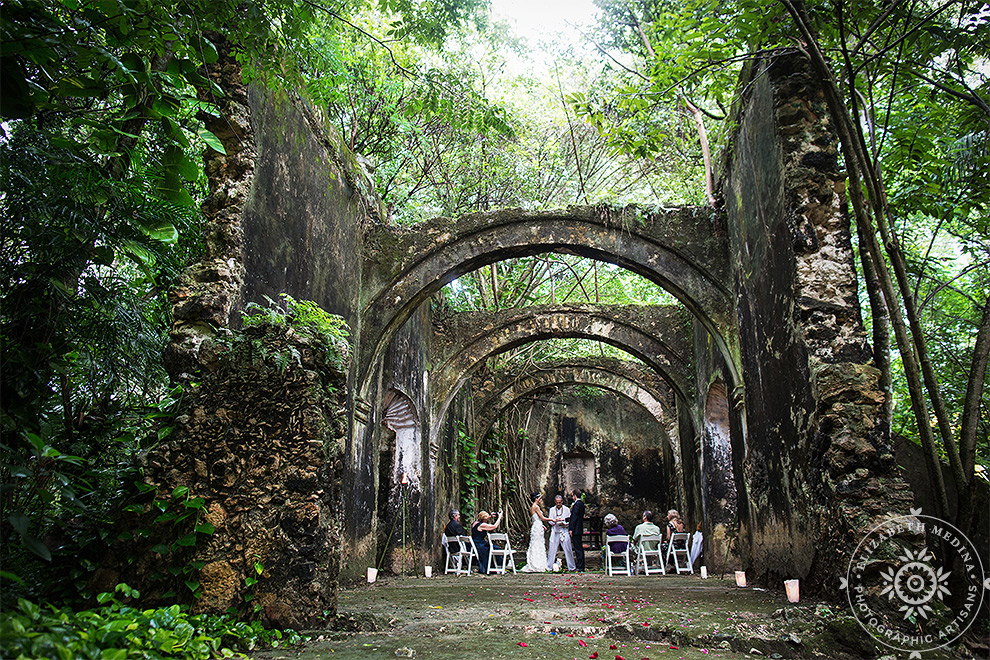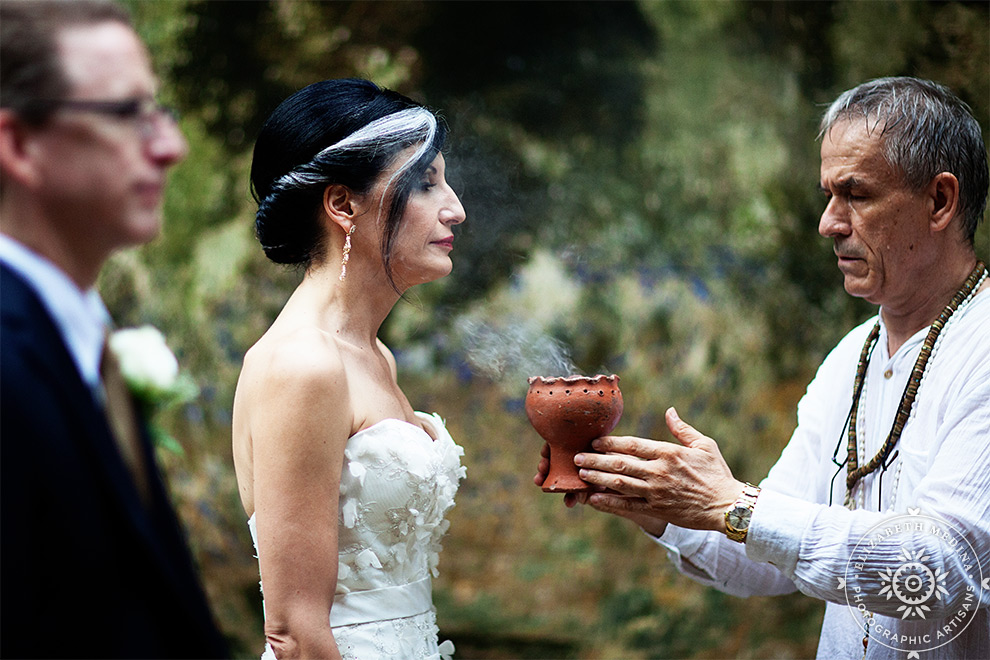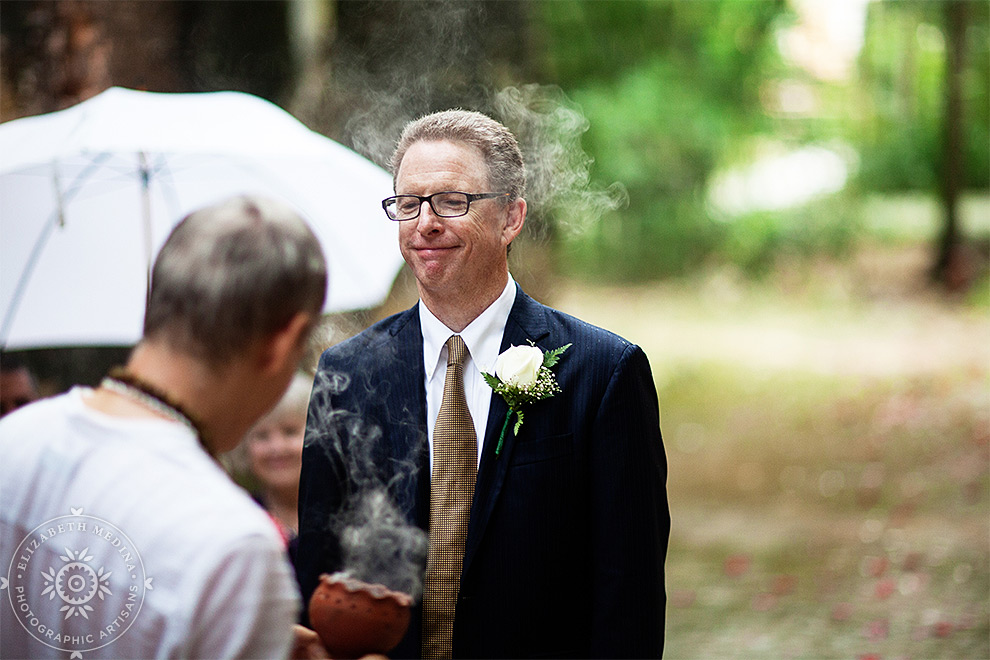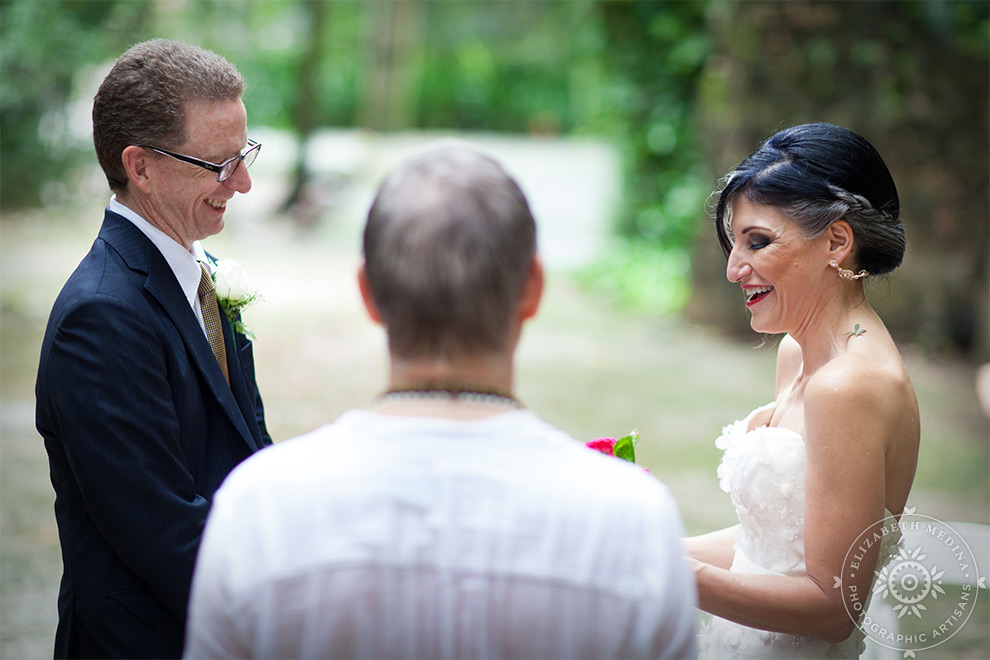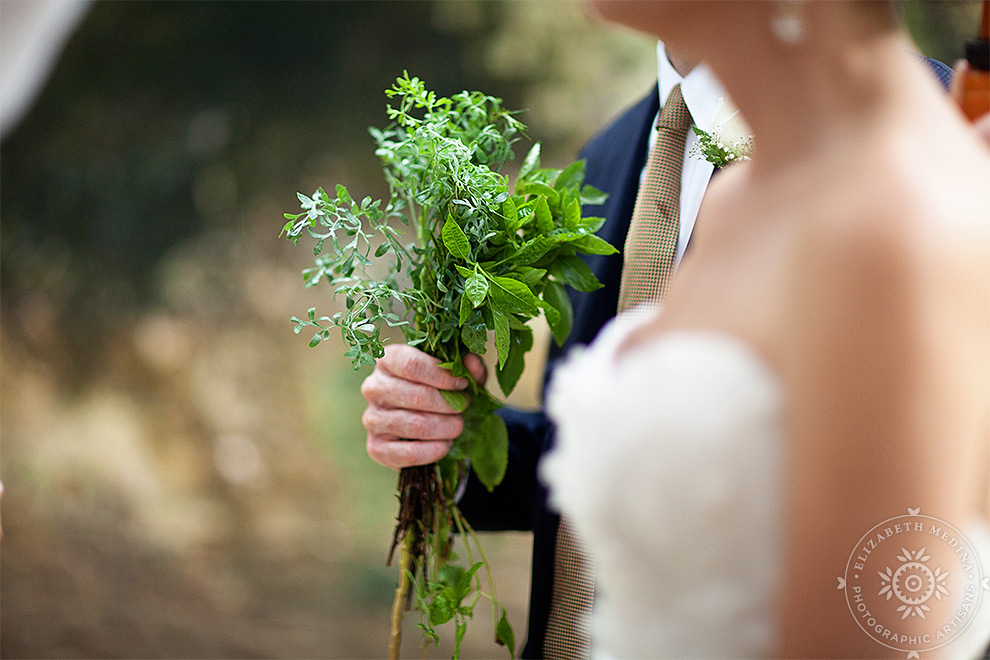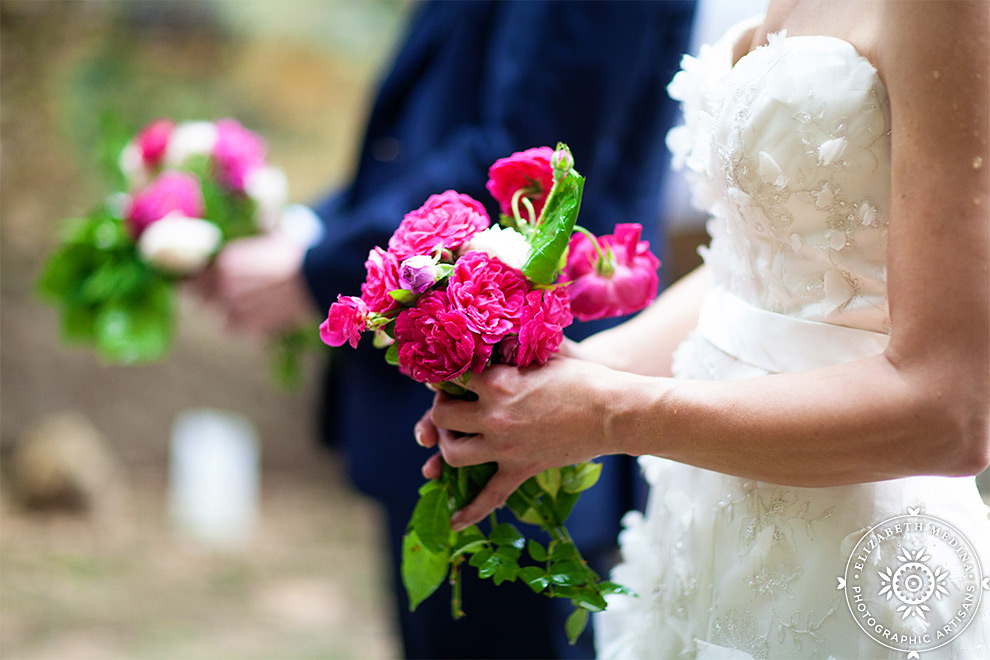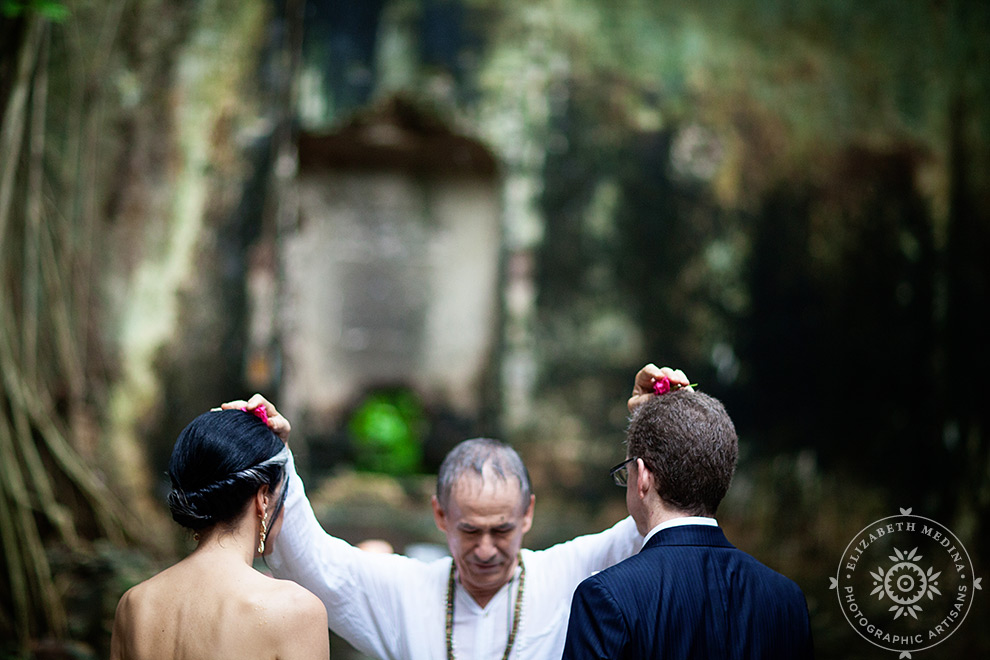 Hacienda Uayamon, Evening photograph