Happy Monday! Oh my! This spring has been fantastic! So many very special photographs, I could not be happier with the photographs from our spring weddings to date or more excited about the photographs that will be popping up here on the blog in the upcoming weeks.
So to start things off on a bright and colorful note- Sarah and Steve's lovely Cancun, Mexico wedding at the Paradisus Resort. Sarah and Steve are both professional graphic designers and all around fun people, really happy together and enjoying celebrating with their friends and family. So I guess it is a no brainer that this Cancun wedding would be beautiful (with very special graphic elements designed by the couple) and that Lauren and I would have a great time with Sarah and Steve and their crazy group!
Sarah and Steve's Cancun wedding, the couple designed their wedding invitation suite and other printed materials in pretty light blue and white- so fantastic and perfectly fitted to their wedding style.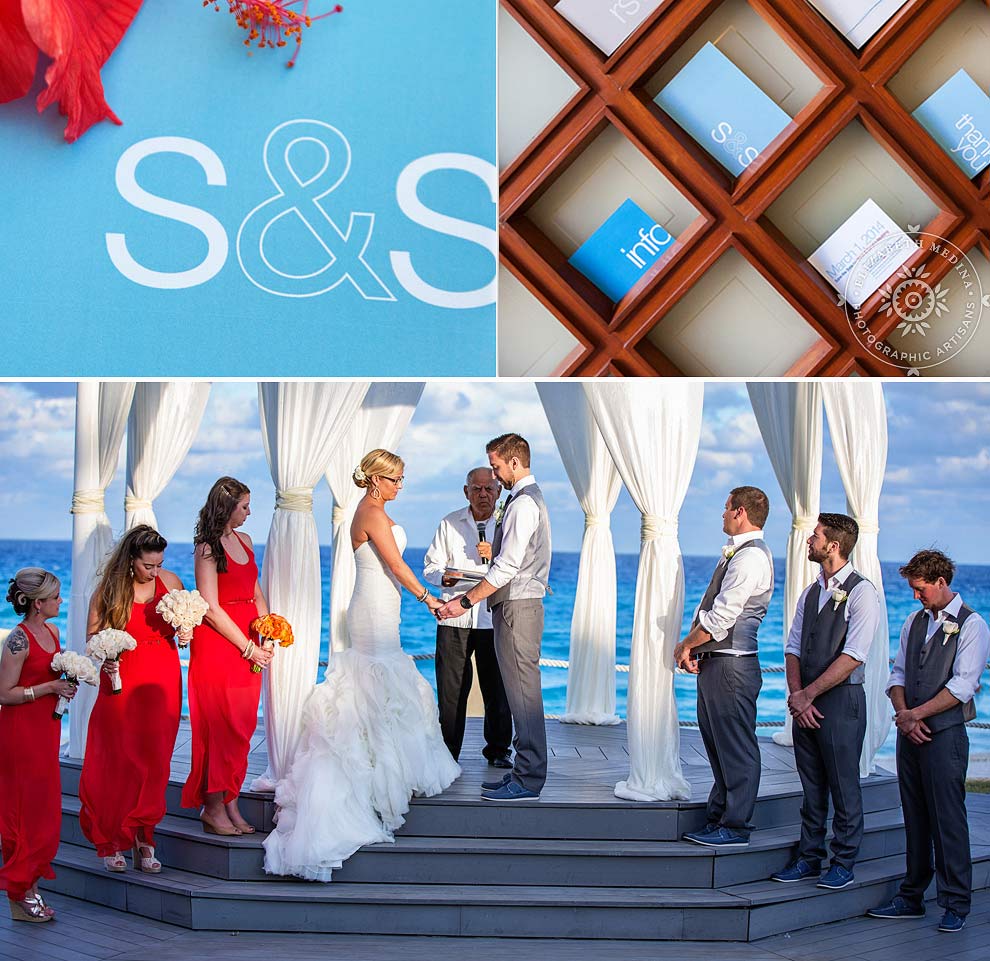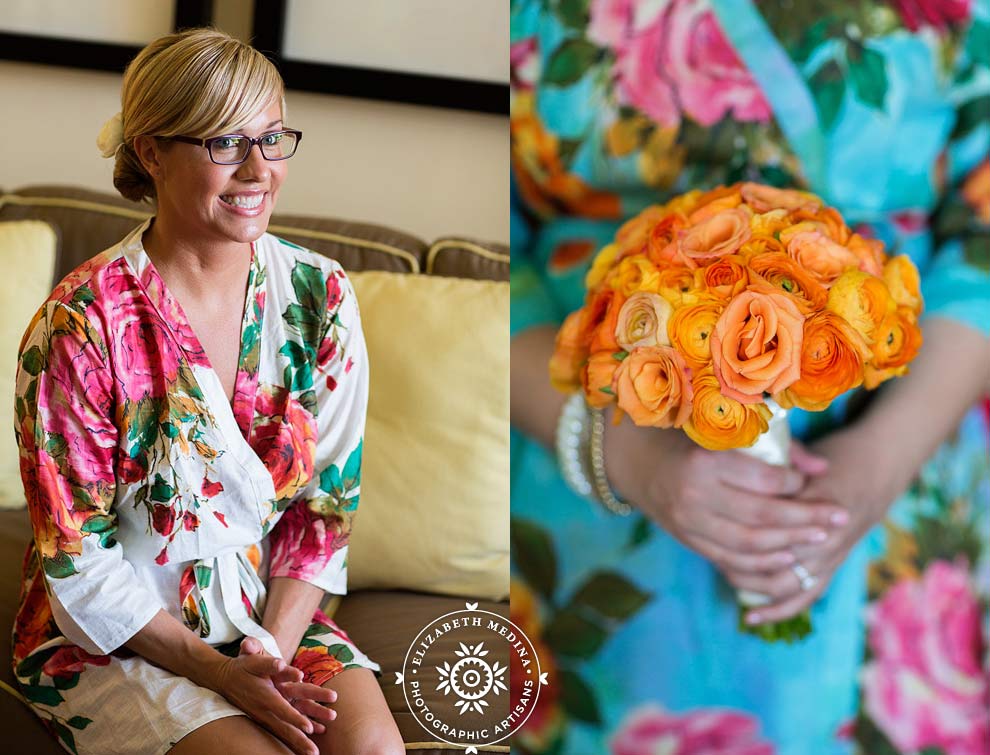 Sarah and her ladies during the getting ready time.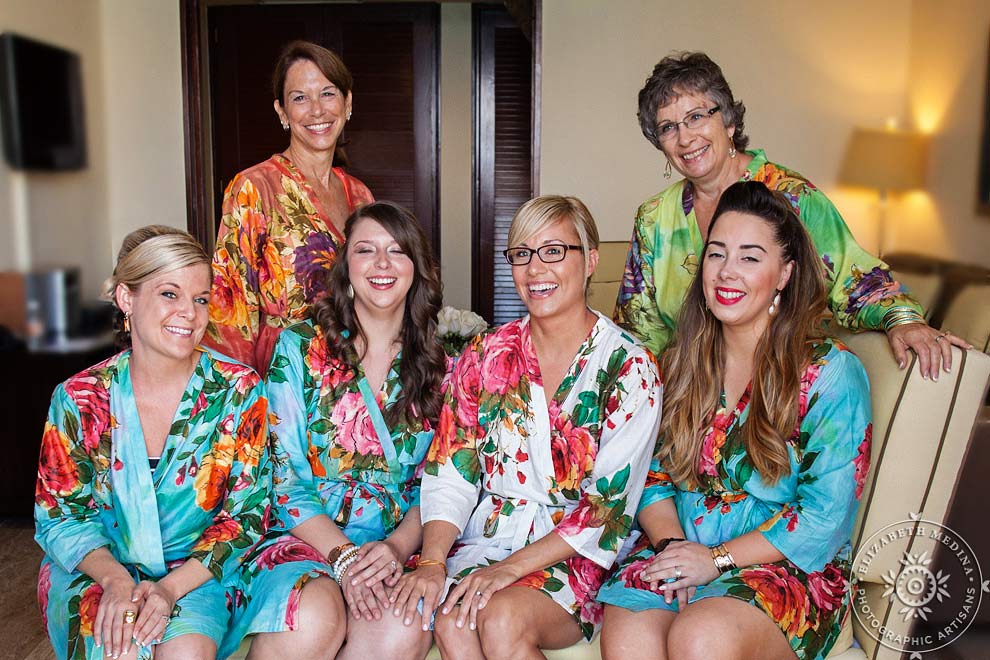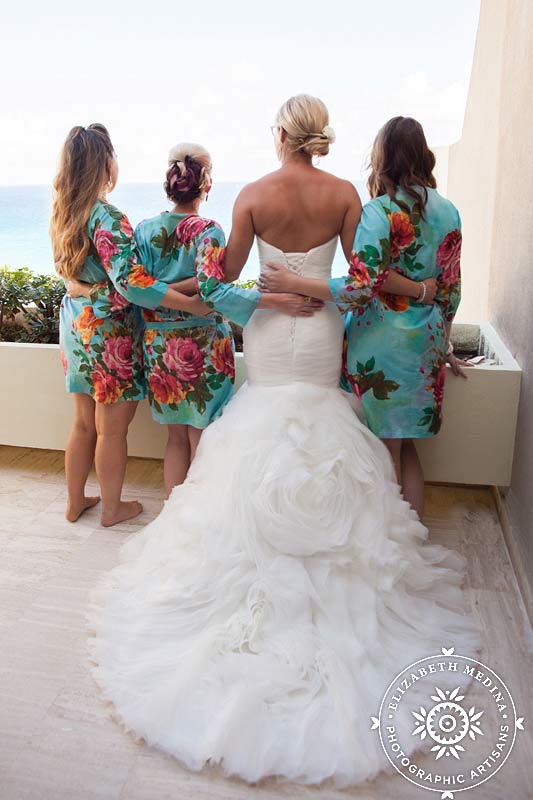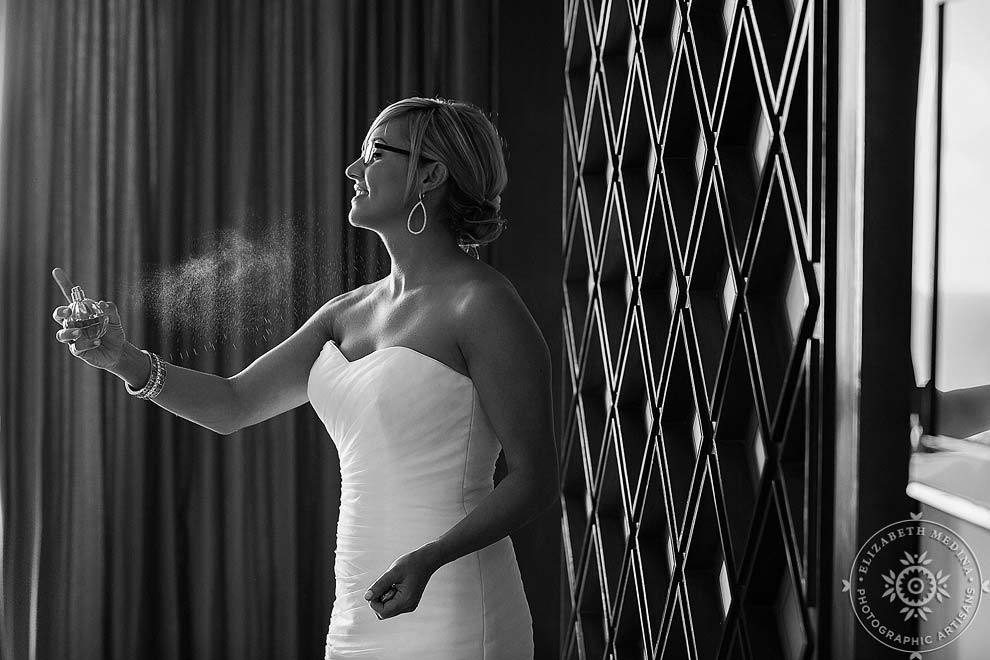 Sarah and Steve's first meeting as bride and groom. Love!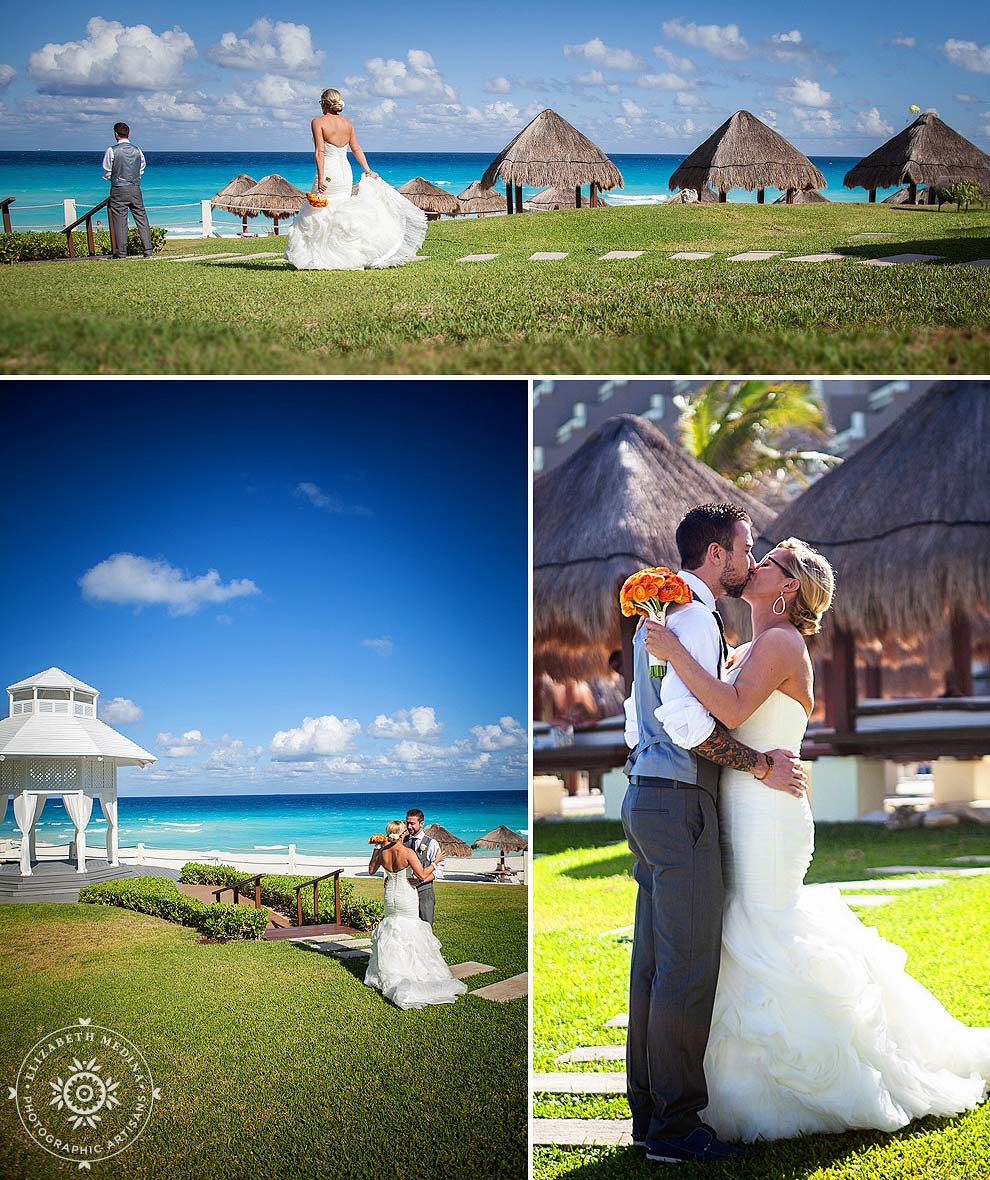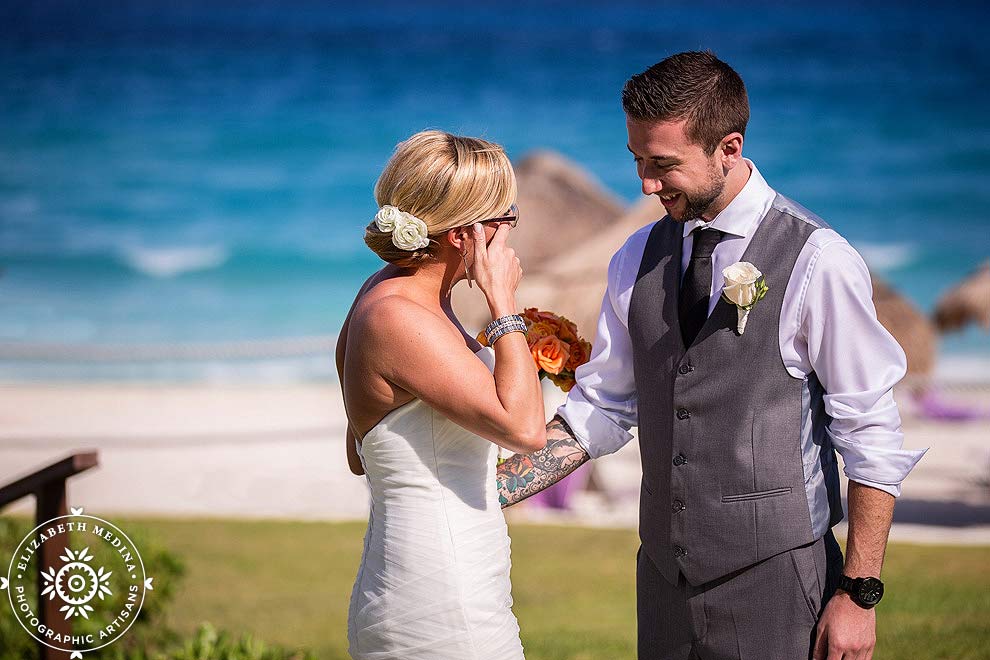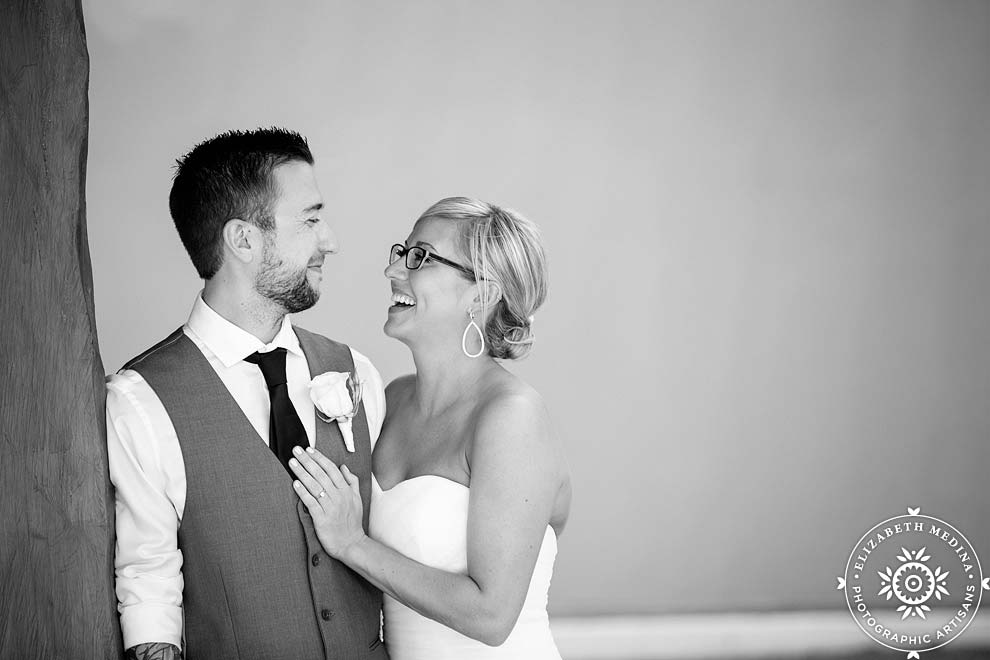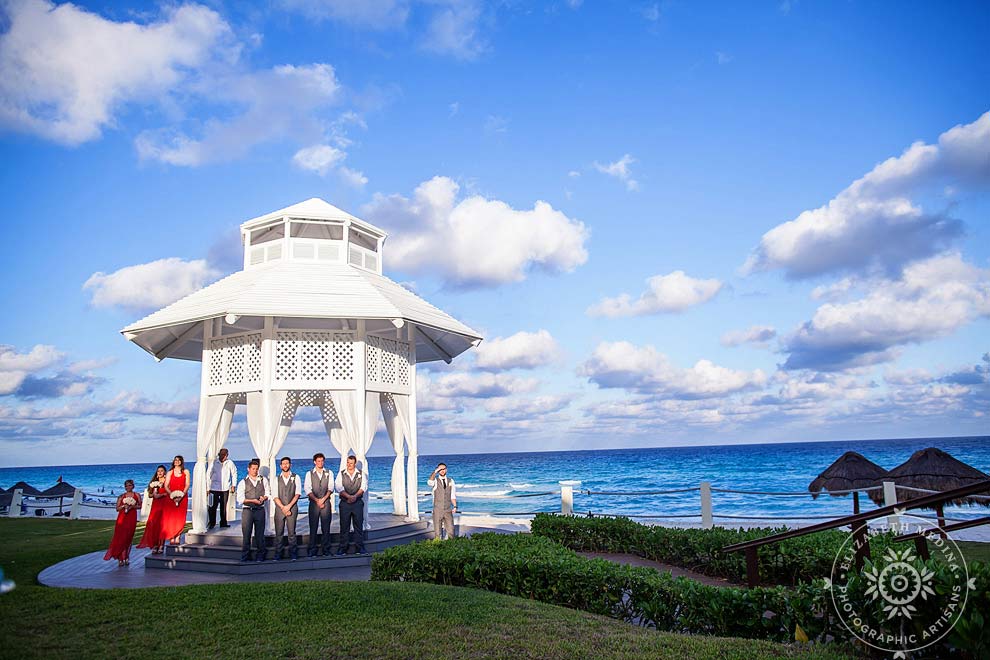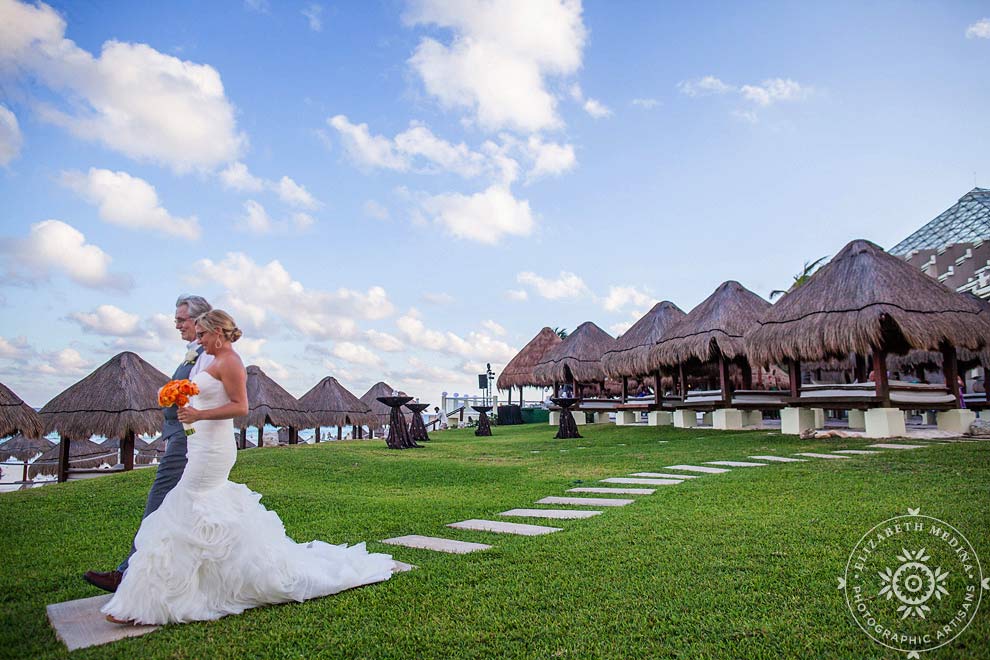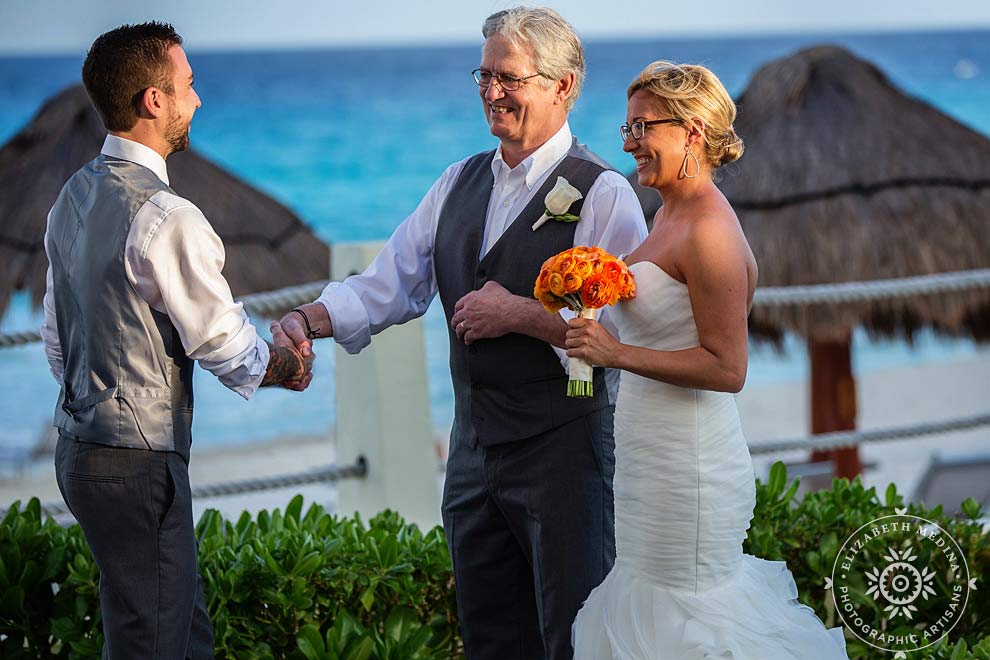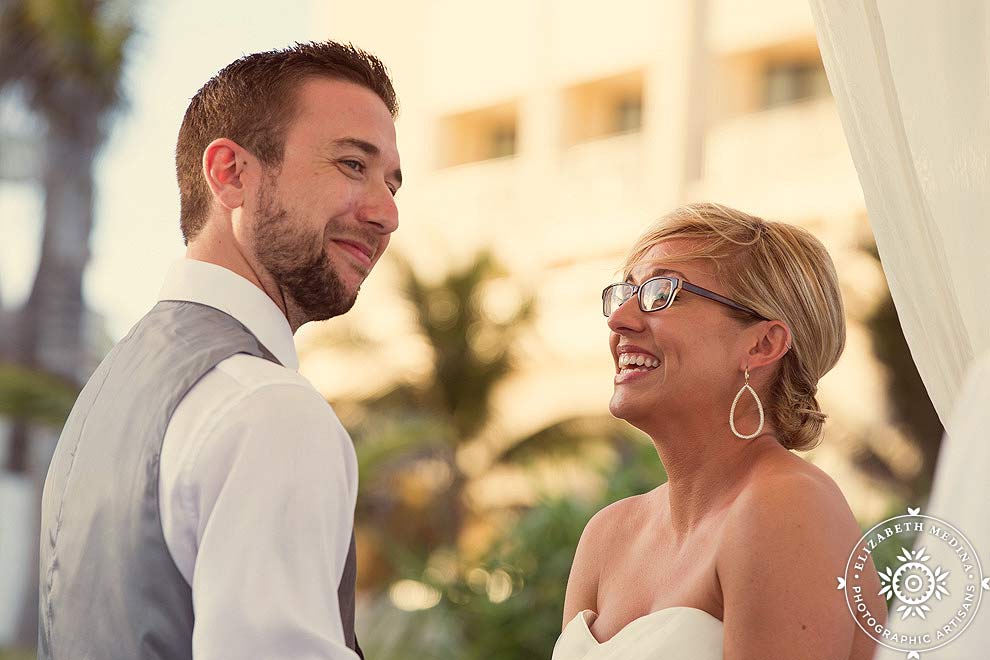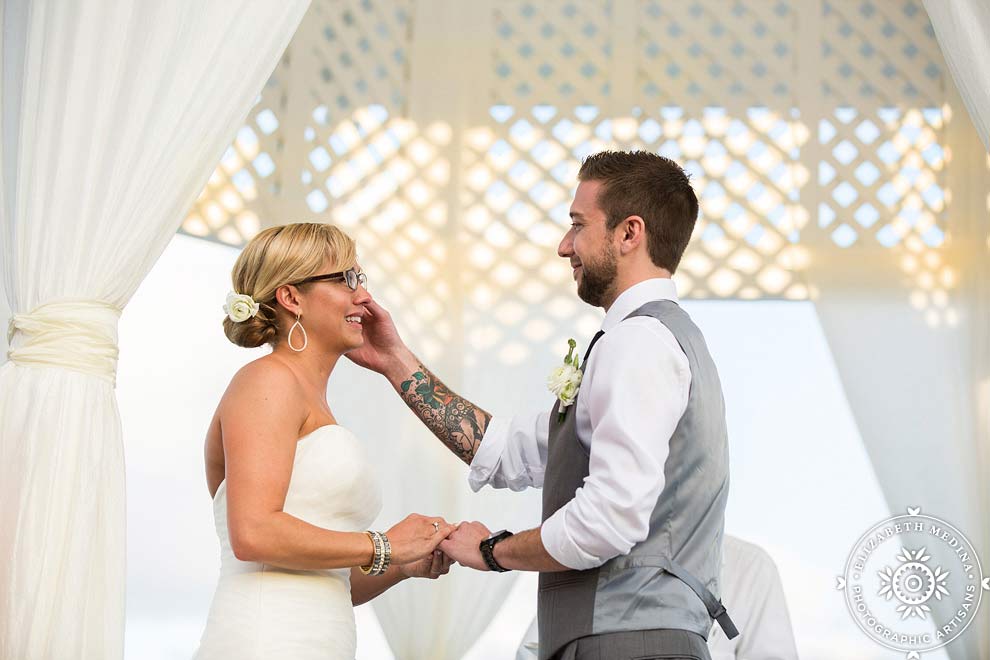 The Paradisus Resort has a beautiful gazebo in front of the ocean. Here is "the kiss" from two different angles.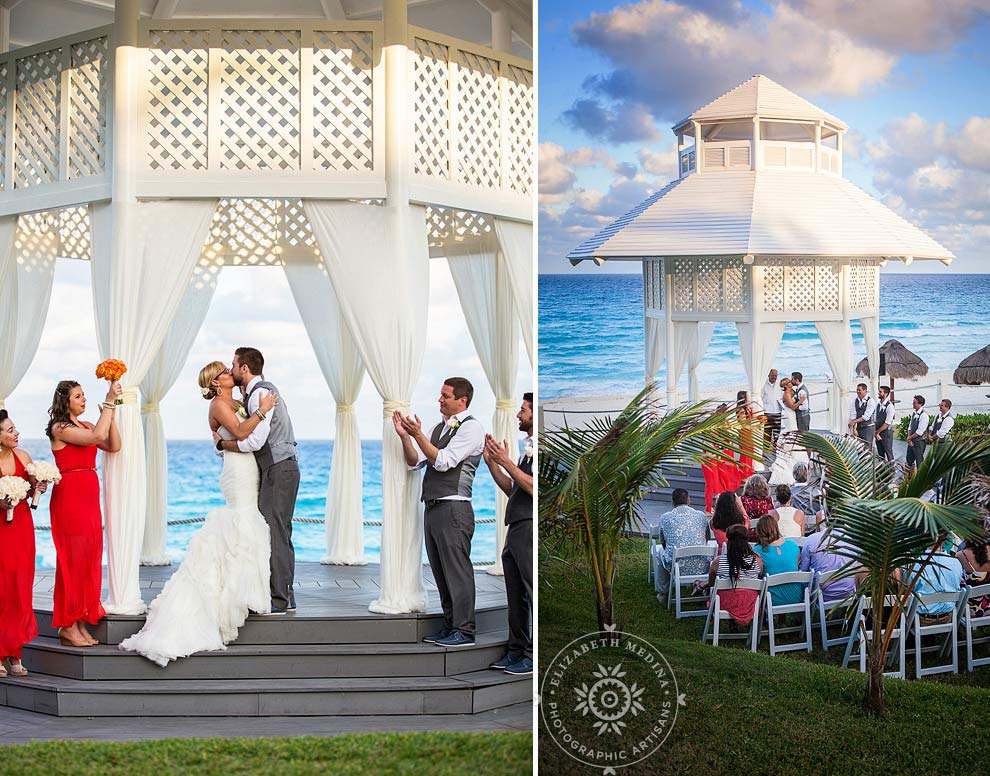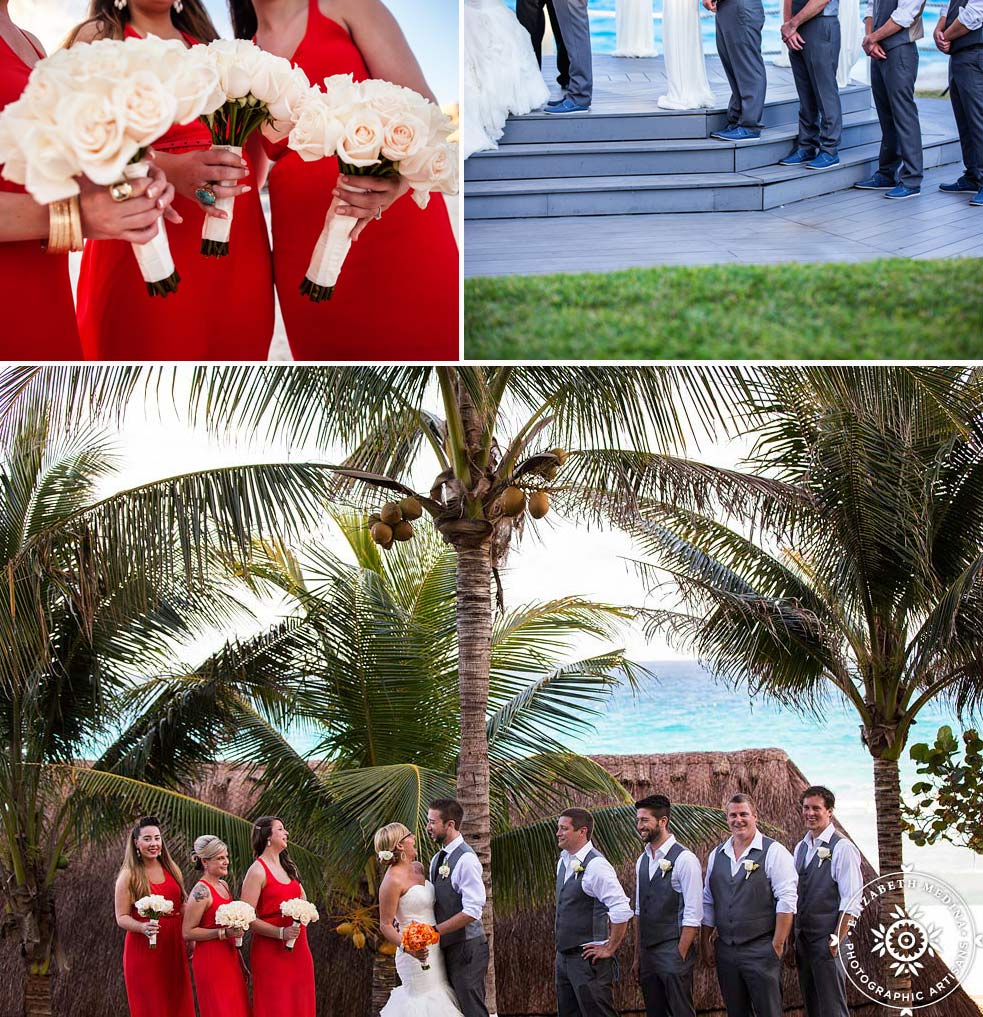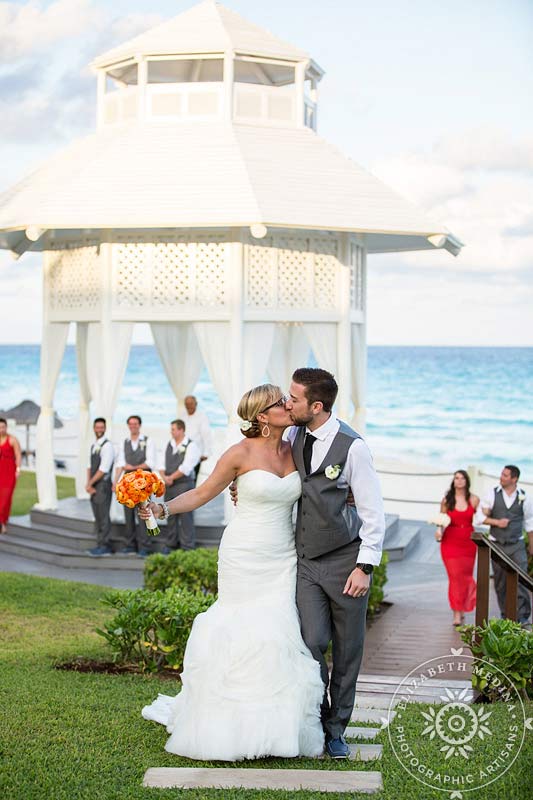 Bride and groom on the beach at sunset... amazing lighting!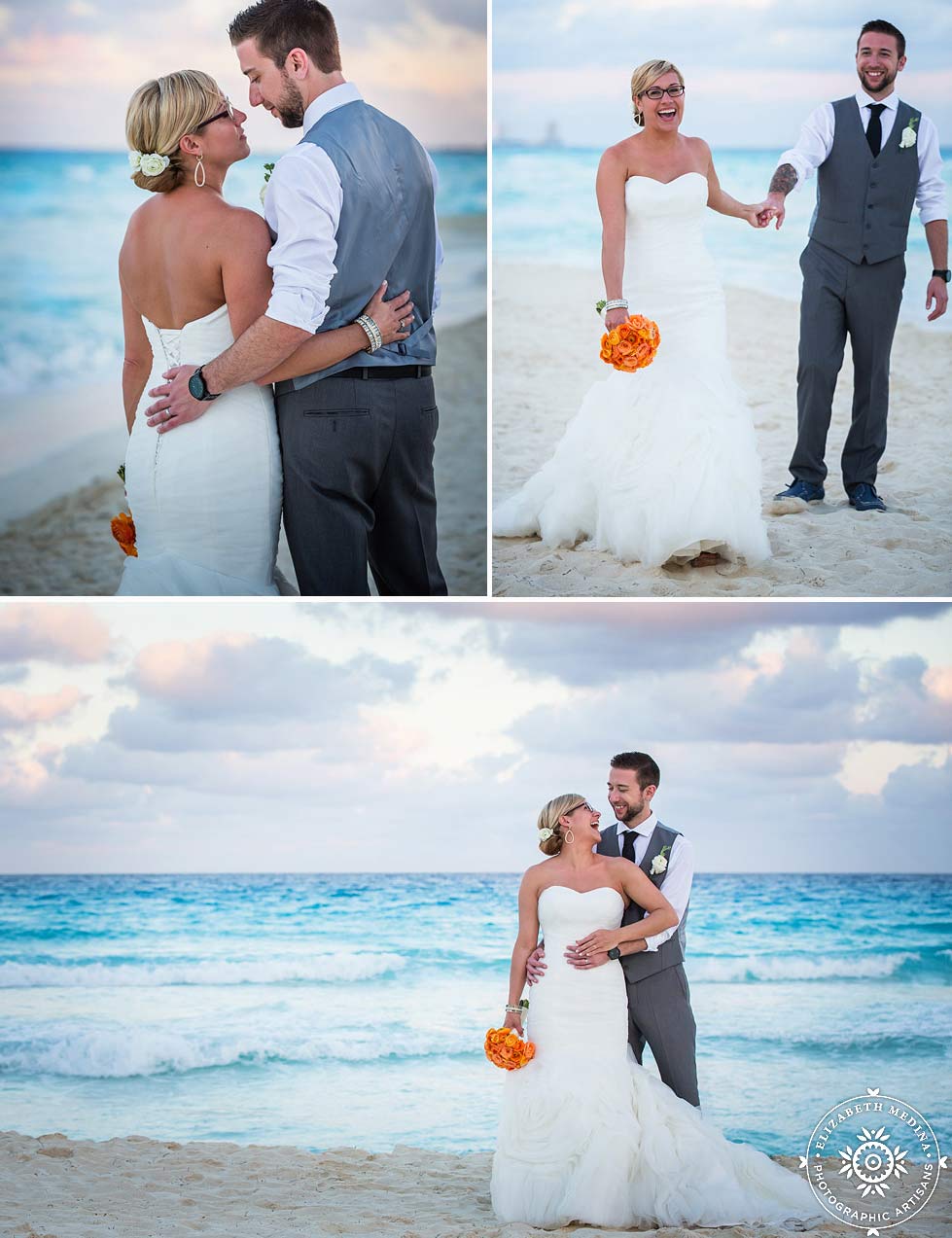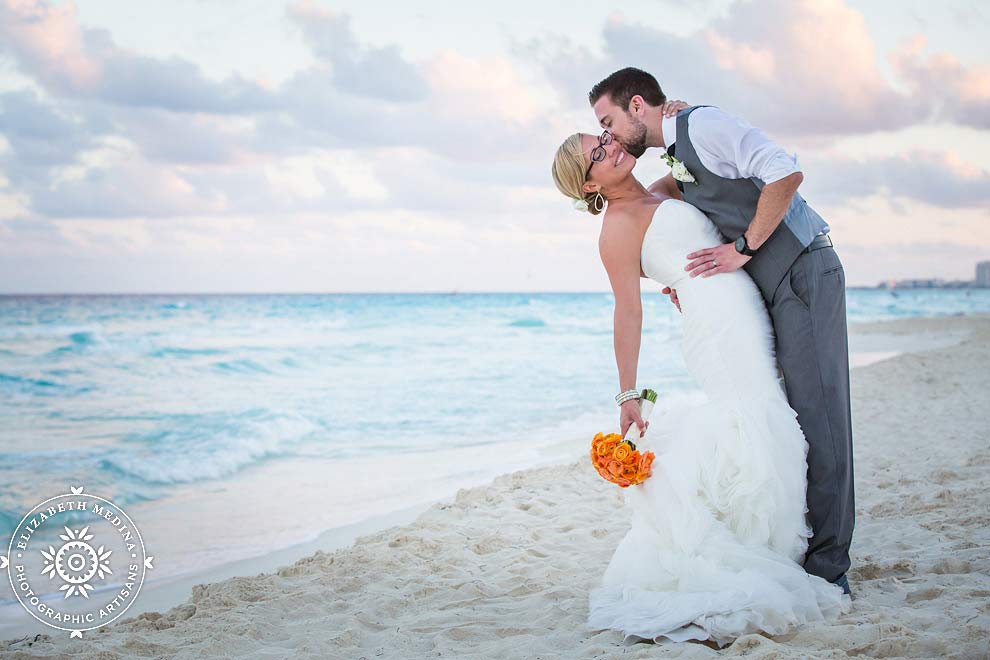 Reception tables overlooking the Cancun ocean. Table cards designed by bride and groom looked great with the snapdragon centerpieces.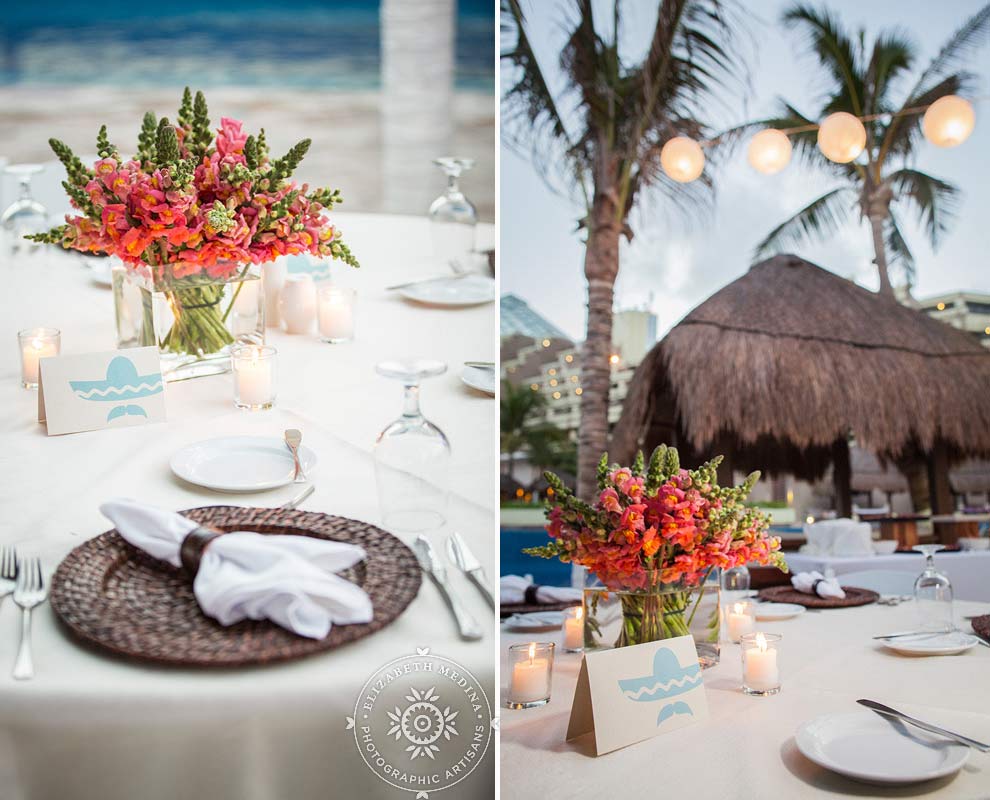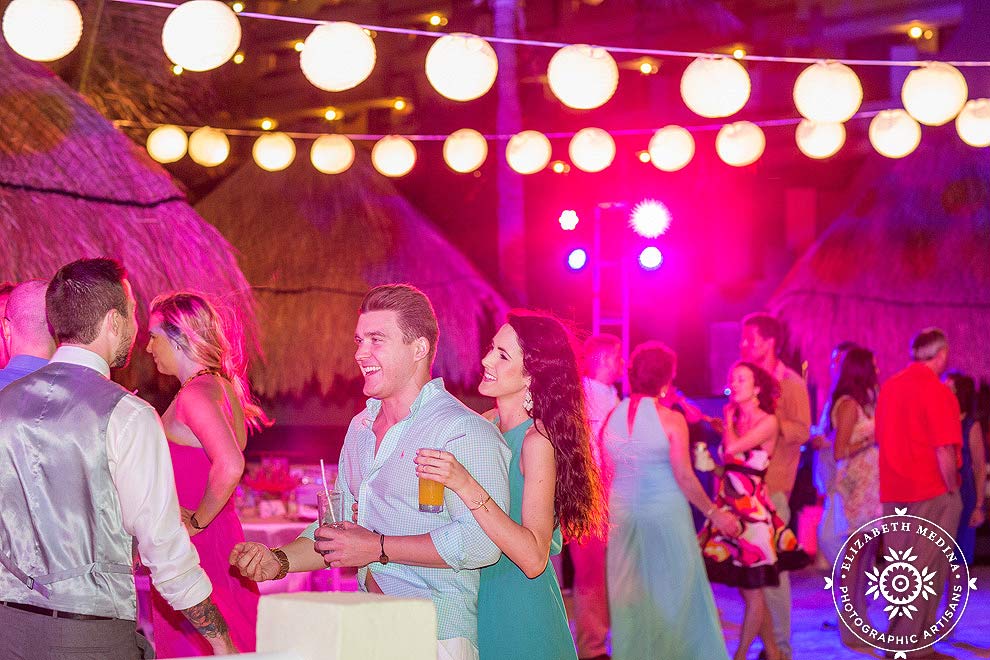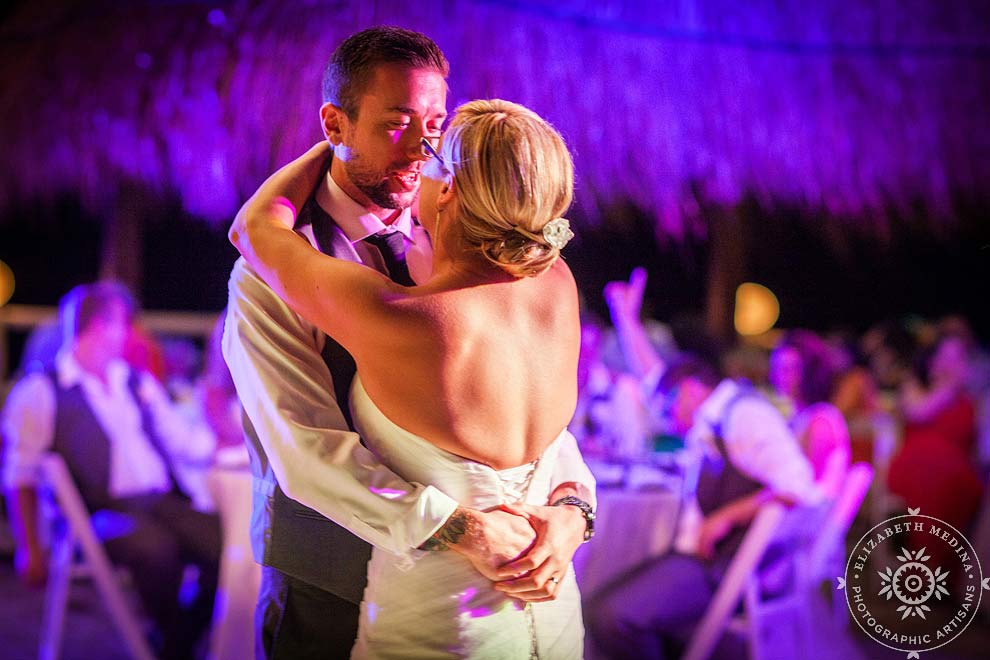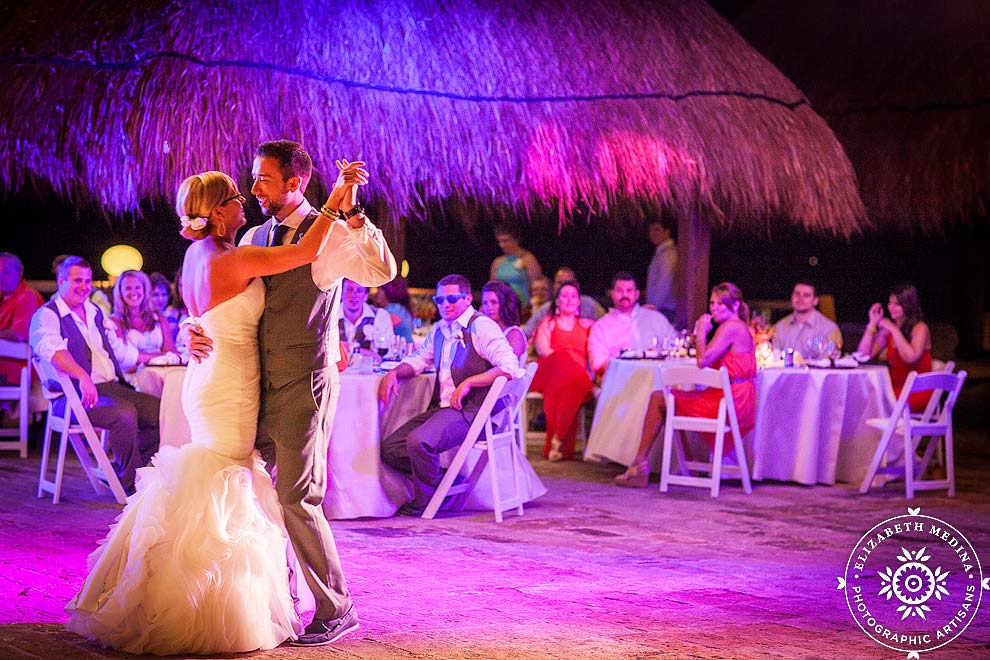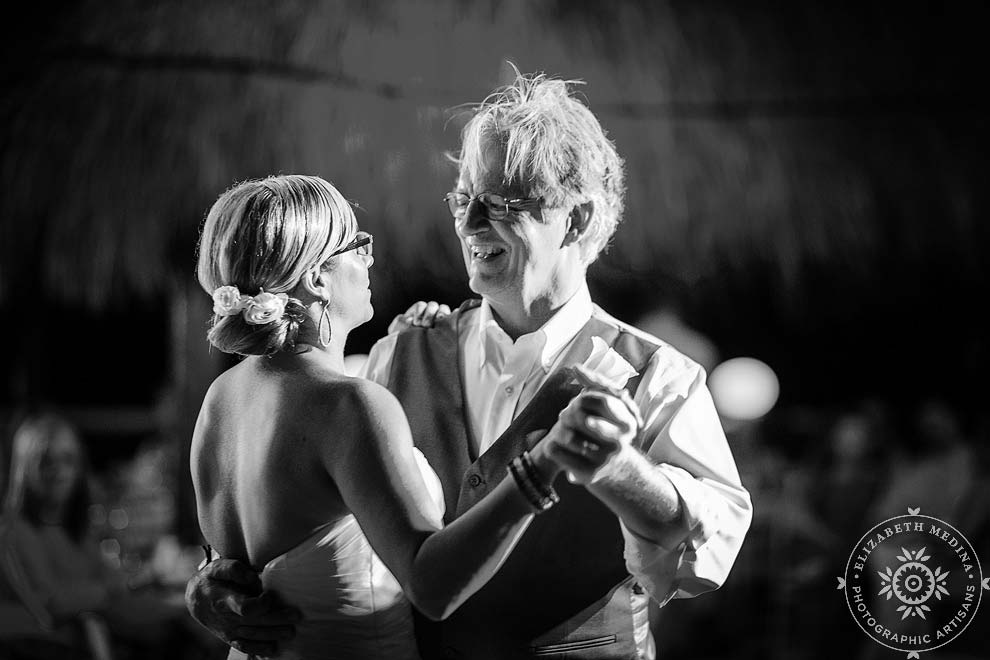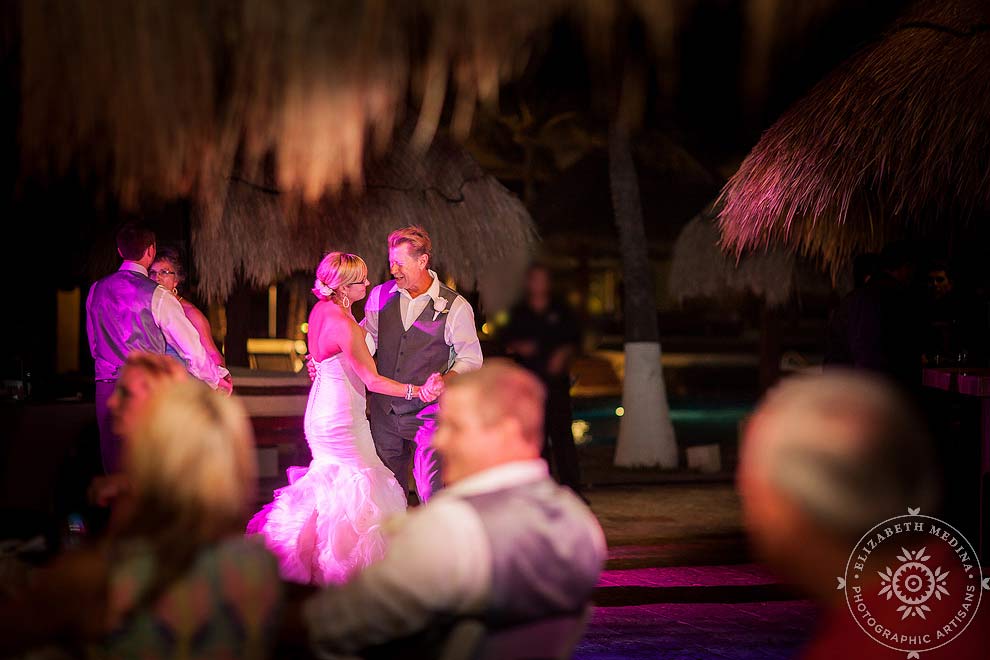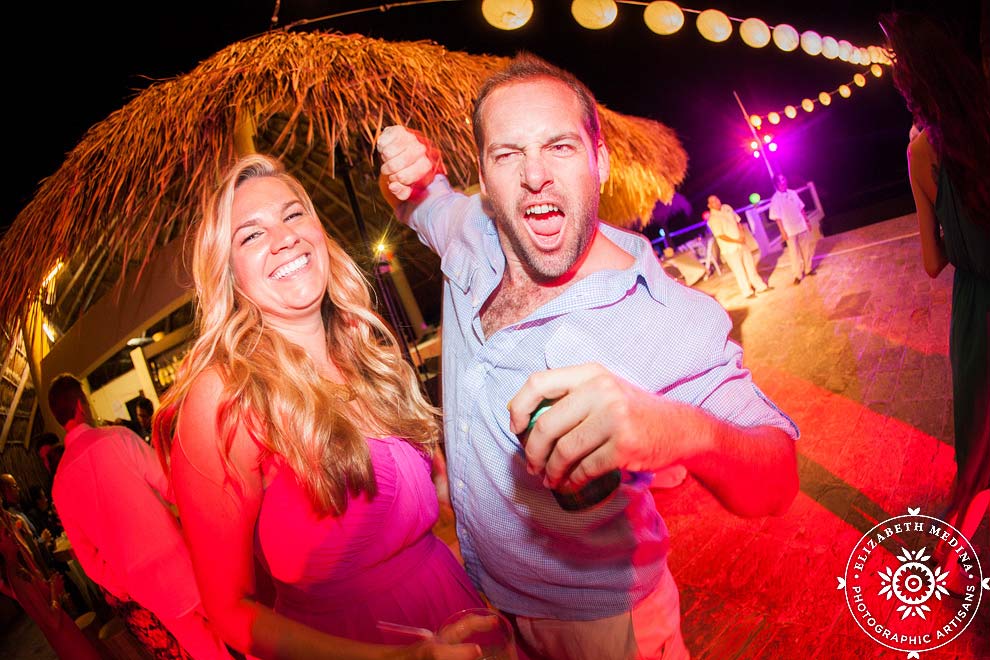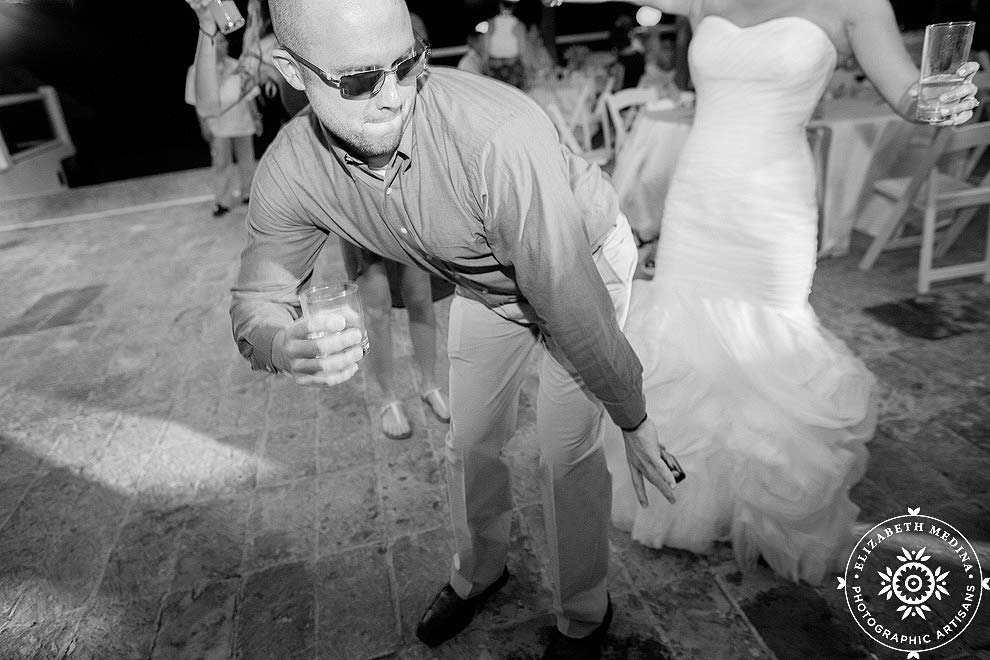 Cancun wedding photography by Elizabeth Medina and Lauren Medina, all images (c) 2014 Elizabeth Medina Photography.