What a day! Although a storm was brewing at sea this was one of the brightest, sunniest days ever. A "little" on the warm side but very, very beautiful and so lucky to have a fun, fun couple like Betty and Chris to photograph. It struck us that Betty and Chris seemed to be such a case of opposites attract, they had such very different styles but seemed absolutely PERFECT together. What could be more fun than to capture the moments for such a magical couple?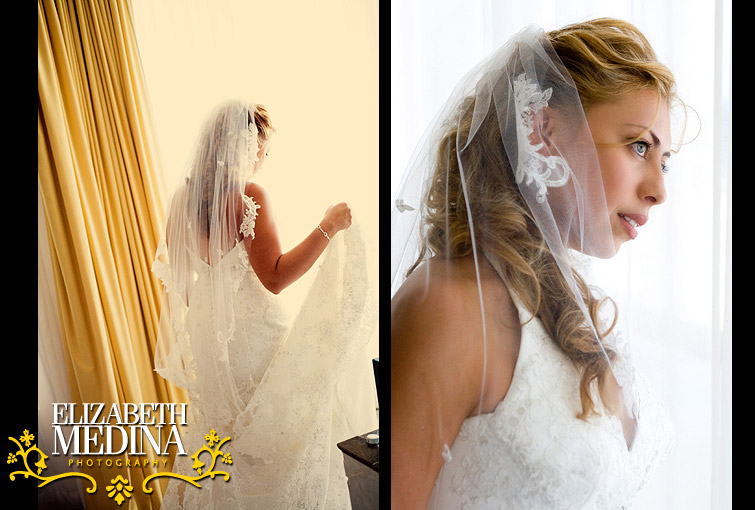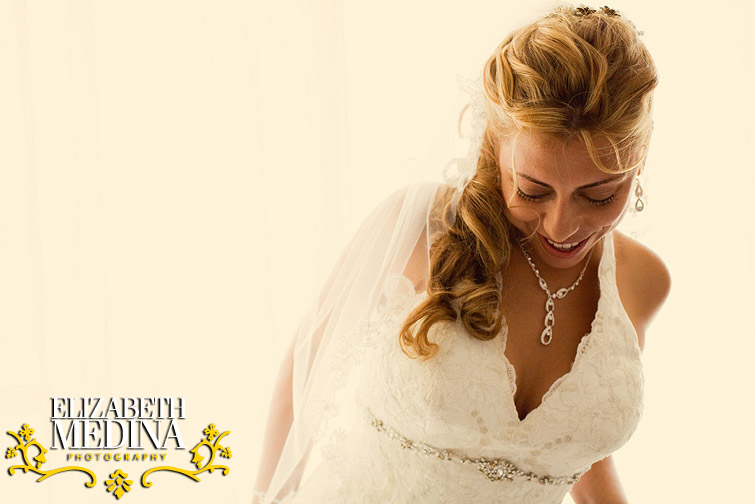 The bride had a great time with her girls…not bridesmaids this time but the best flower girls ever! The girls were so excited to get all dressed up and accessorized and then travel to the wedding gazebo with the bride in a horse drawn carriage.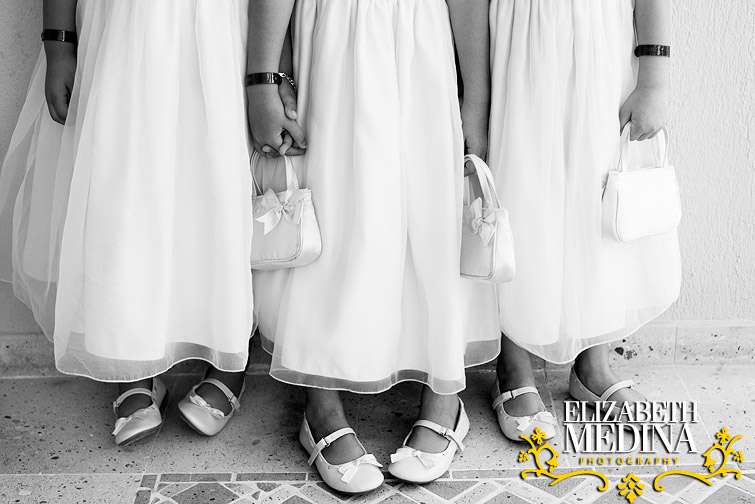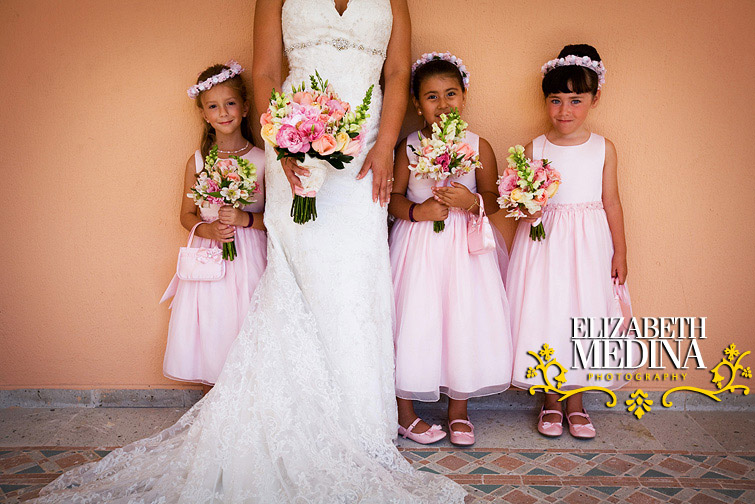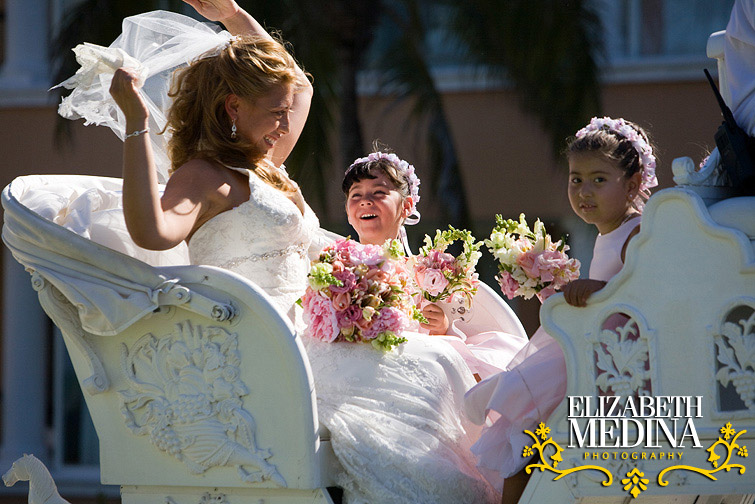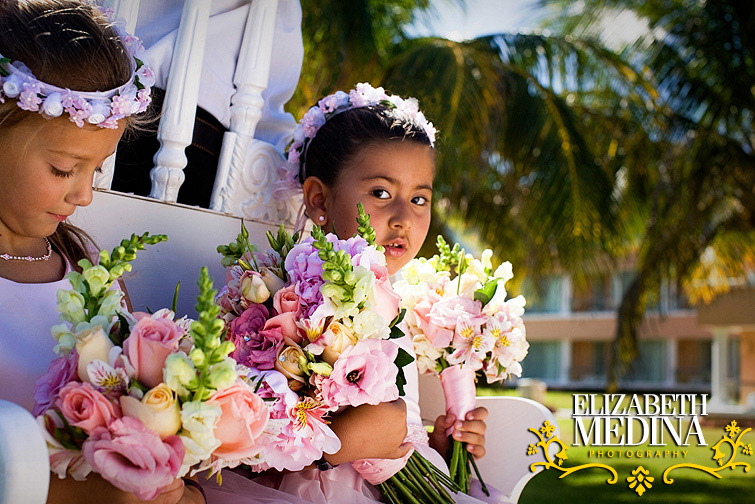 When Betty and her girls arrived at the gazebo they entered the ceremony accompanied by a full mariachi band.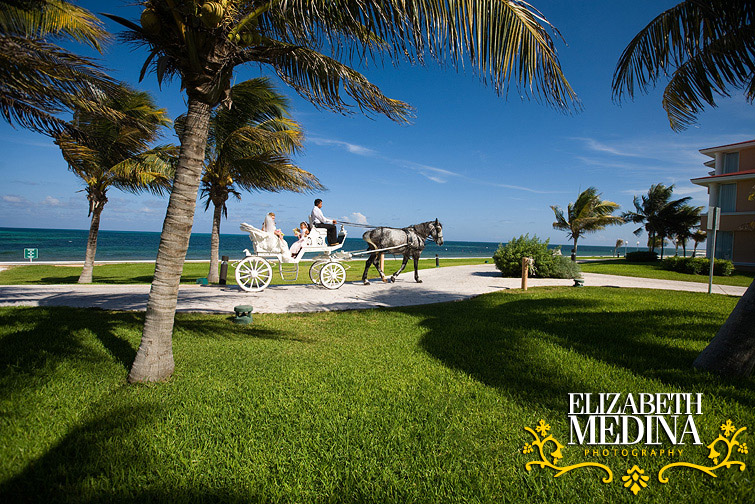 The bride's entrance, a great capture by Lindsey.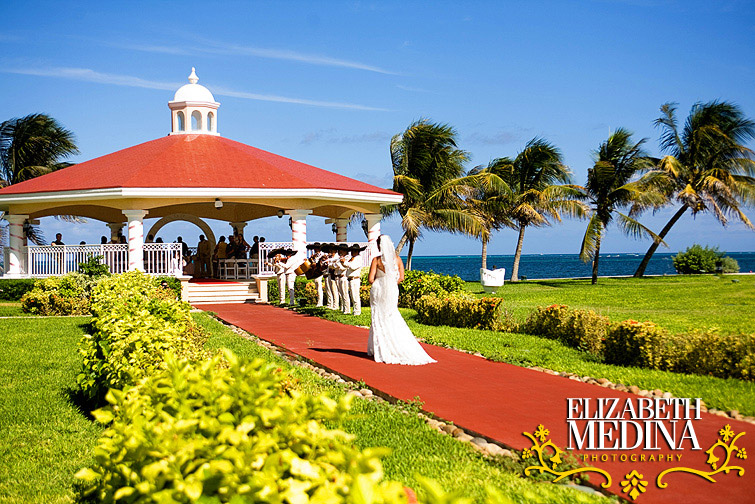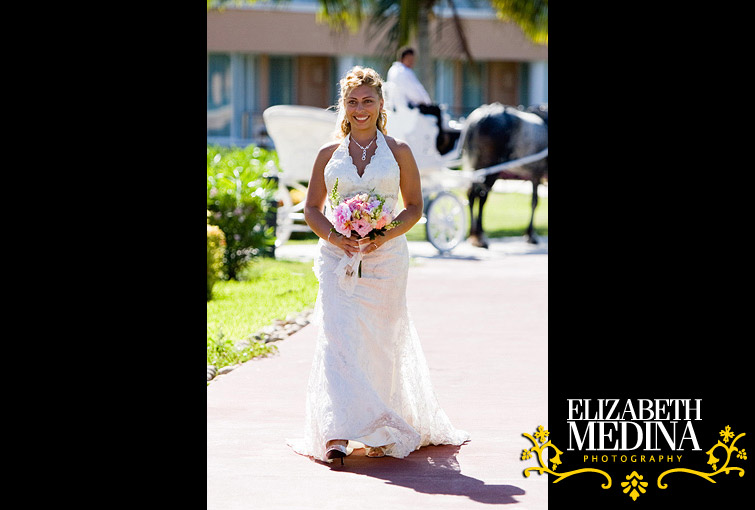 The ring bearer did a great job. he was so serious about it all, barely cracking a smile before the wedding, I love both of the guy's expressions as the bride made her entrance.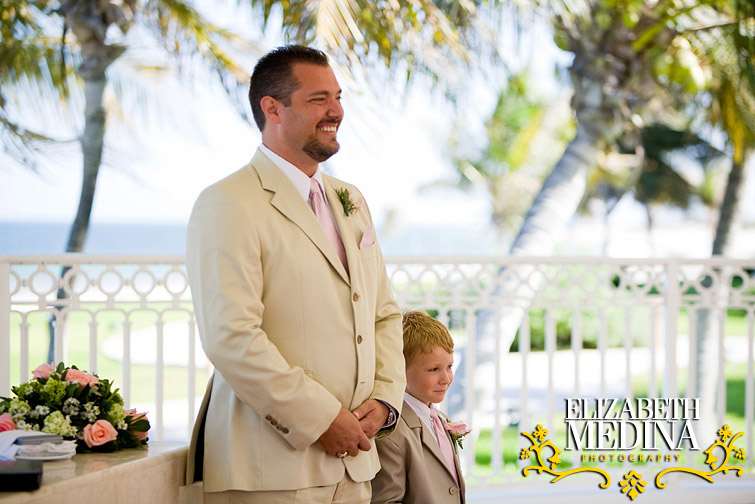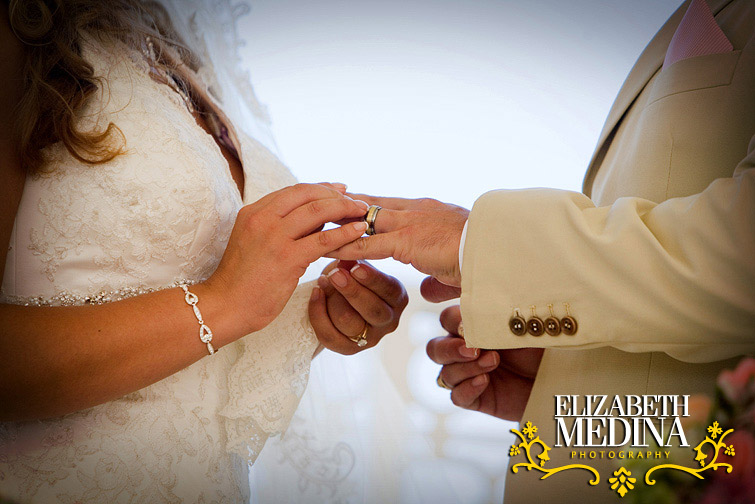 Since Betty speaks both English and Spanish Chris had learned enough Spanish to read his vows in her language, how sweet is that?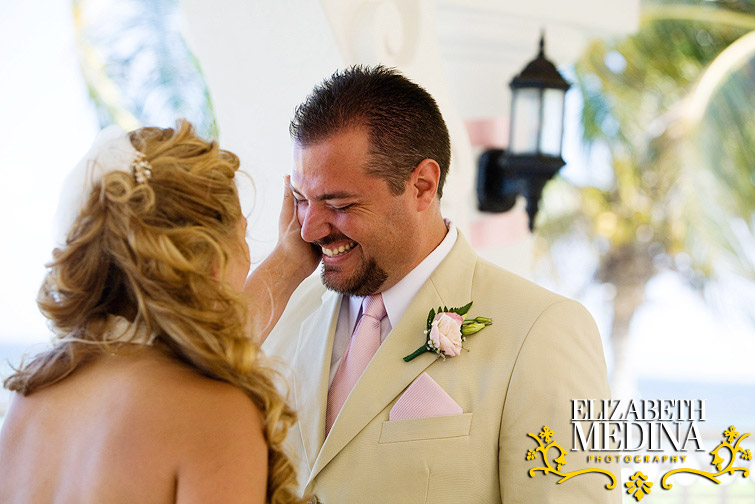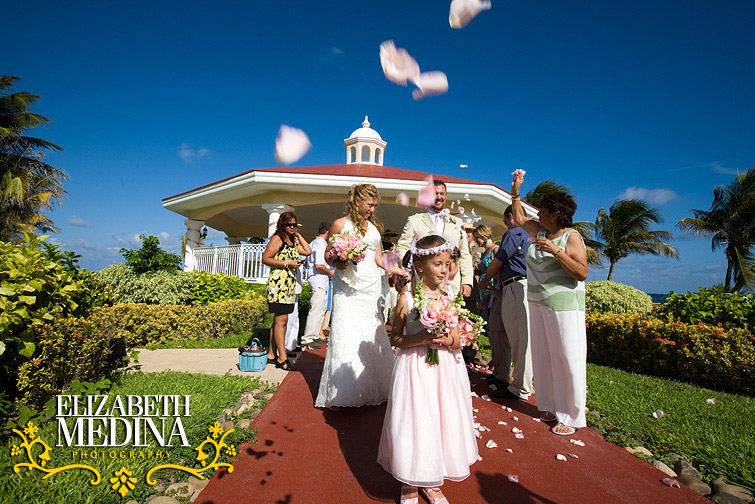 Quiet moments after the ceremony…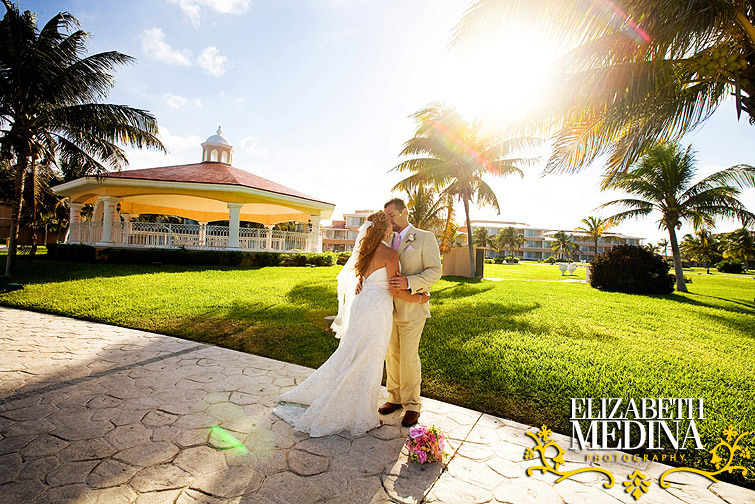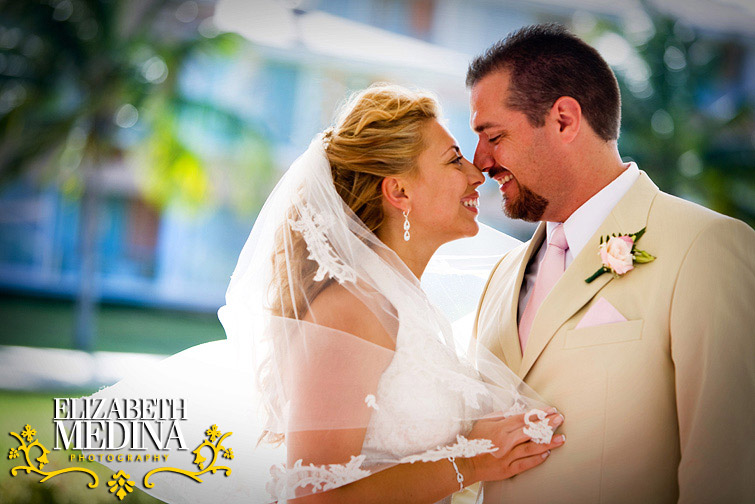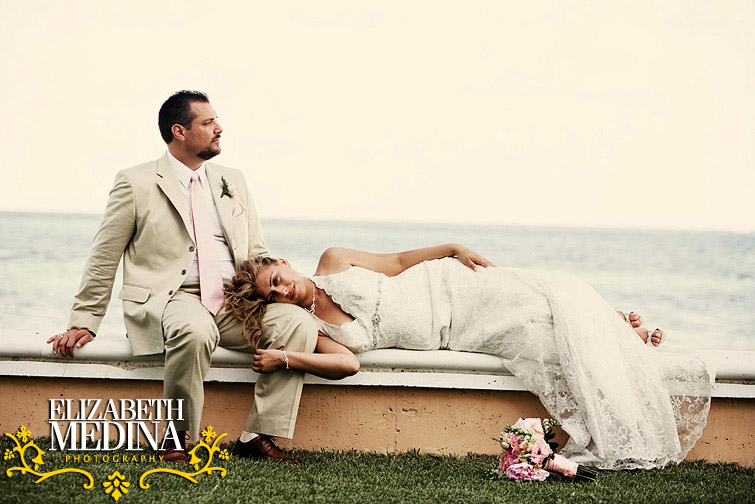 Bride and groom had a private carriage ride after the ceremony.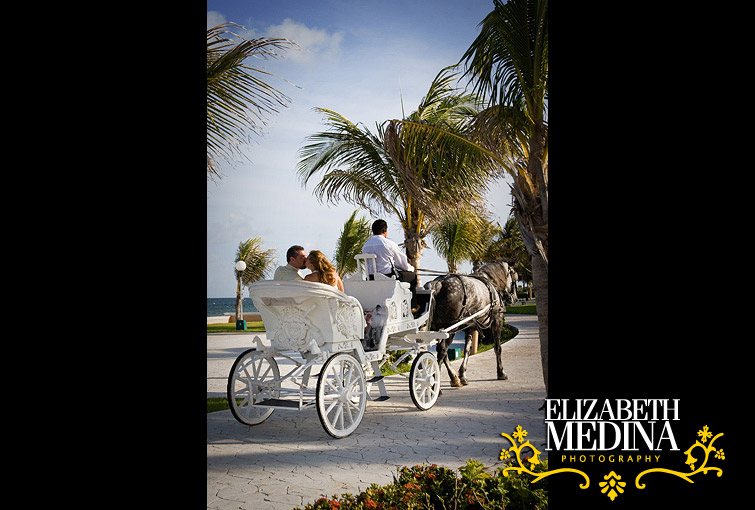 And we were able to do some photography on the beach at dusk, fantastic.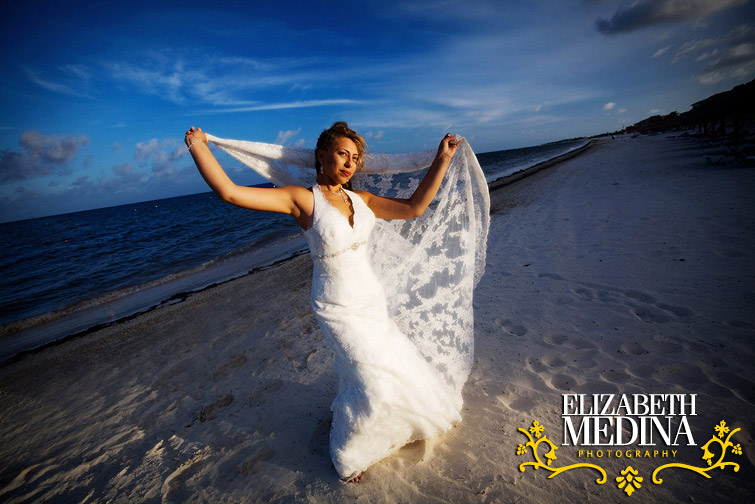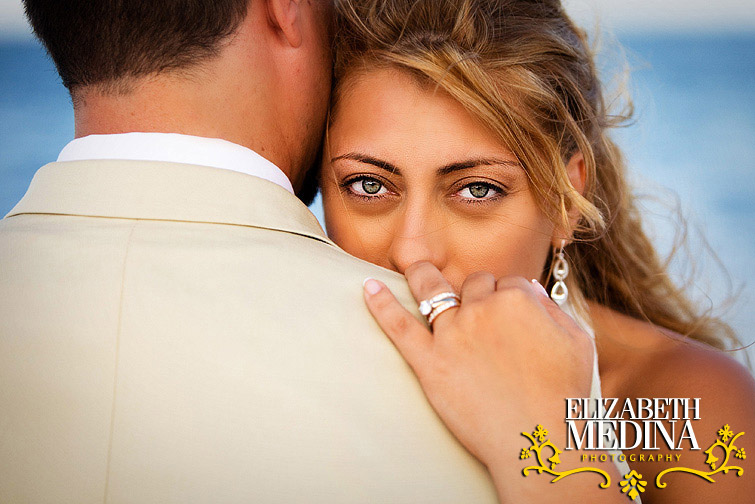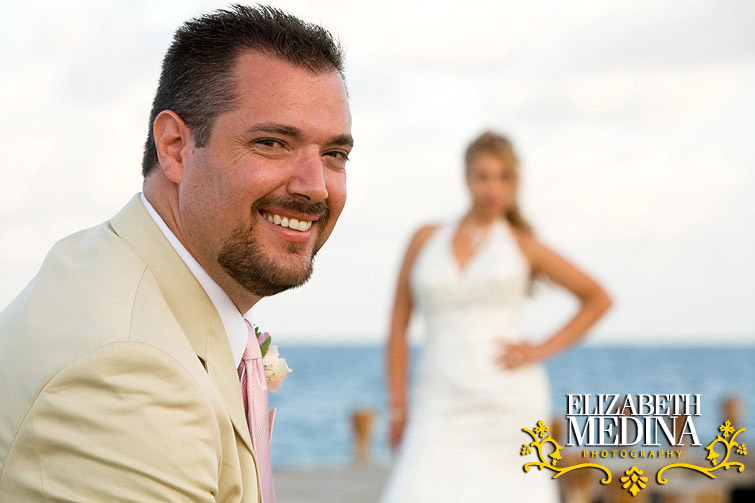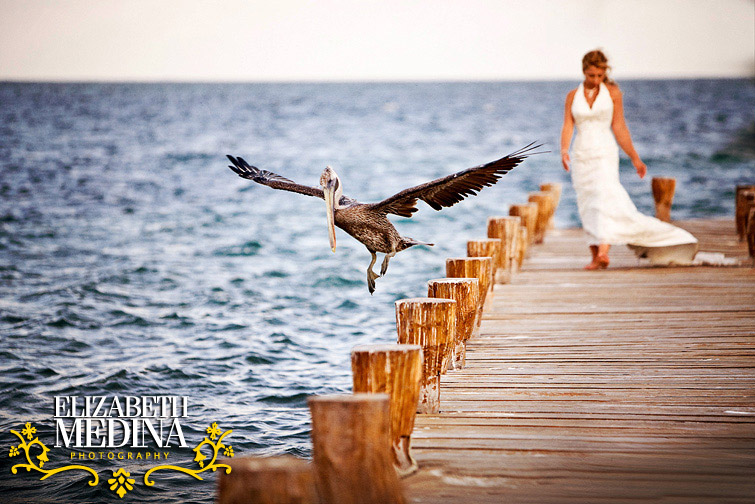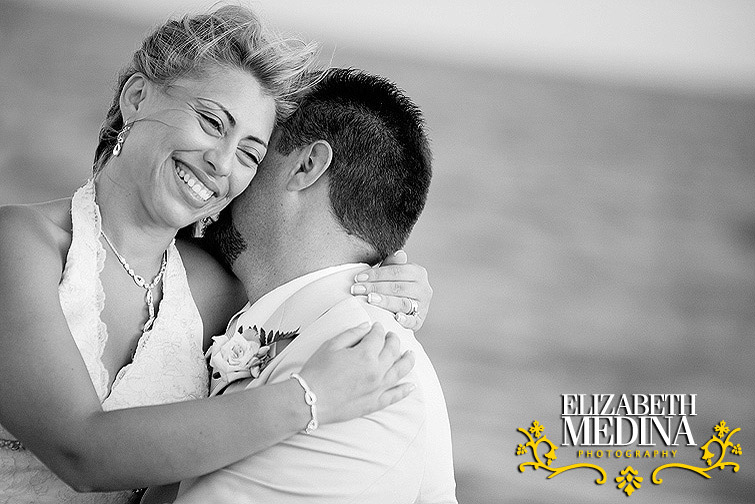 Cancun wedding photography at the Moon Palace Resort, Cancun, Mexico by Ddestination wedding photographer Elizabeth Medina,. Elizabeth Medina is available for commission throughout the Maya Rivera, Yucatan, and Mexico.