This Playa del Carmen Xcaret Eco Park wedding was amazing! So much so that I have been dying to blog it and happy to finally be able to share ore than the odd instagram and facebook post. Planner 1 was responsible for the beautiful details- the reception set up at Xcaret's hacienda location was stunning. You know what they say about stopping to smell the flowers along the way? That was me while photographing the reception! The very pretty floral decor smelled just as incredible as it looked! Yvette and Philip are from Mexico and England respectively and they brought together friends and family from all over the world(literally!). I think it would have been impossible not to enjoy seeing a couple this happy (and who seemed so perfect together) be married! The ceremony was a Catholic mass at Xcaret's Guadalupe Chapel, after the ceremony there was a civil wedding and then it was time for a fiesta! I think the day's emotion and beauty are very apparent in the photographs, I hope you will enjoy this little look at a wonderful couple's Mexico destination wedding.
Yvette's Bridal getting ready photos were taken at the Rosewood Mayakoba near Playa del Carmen.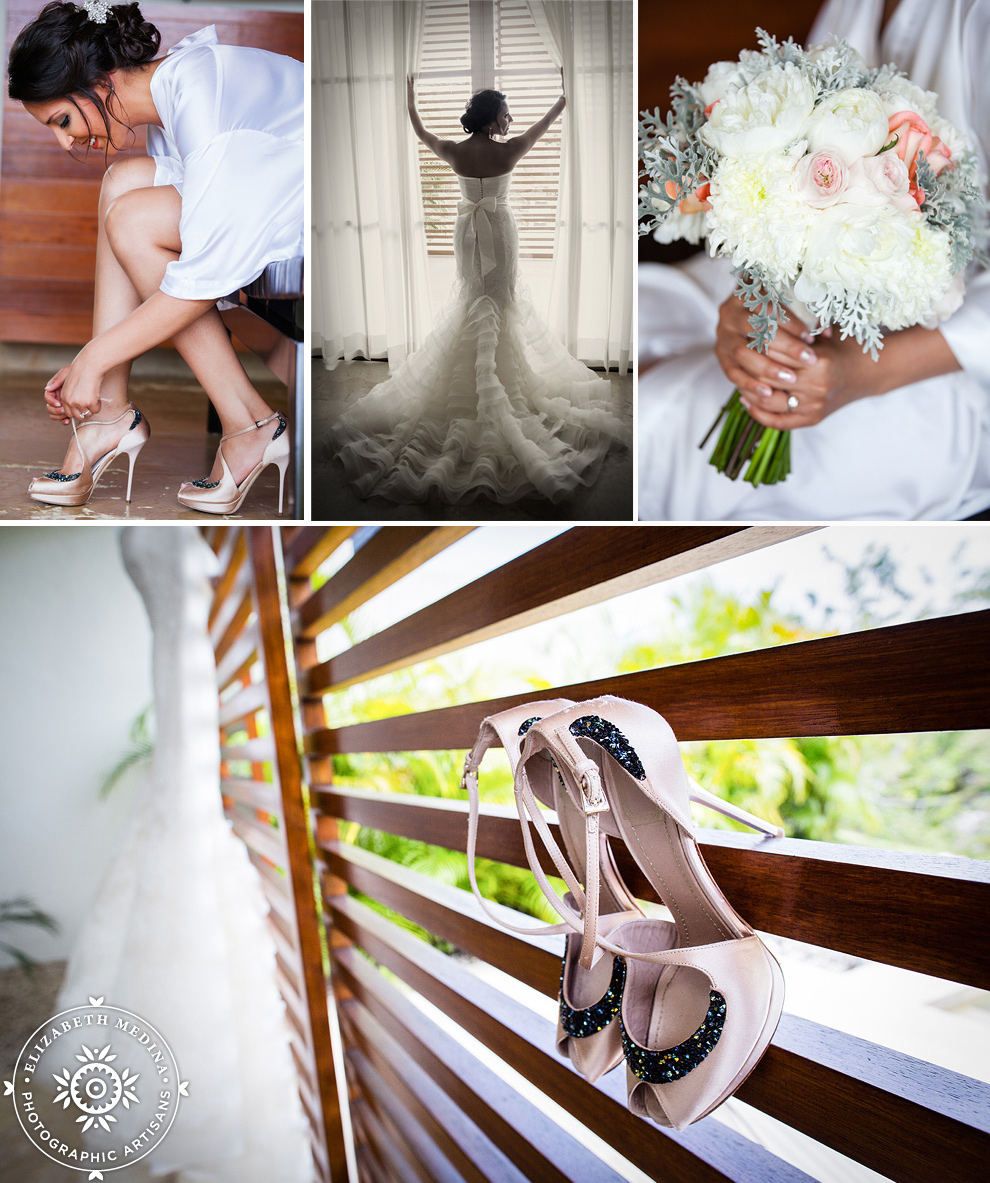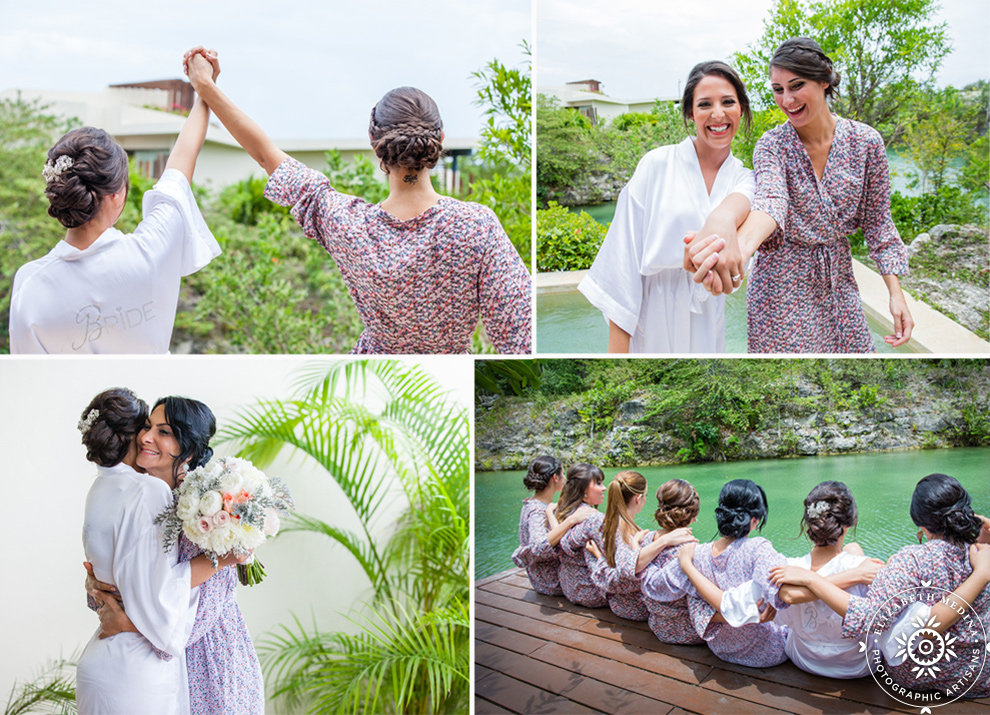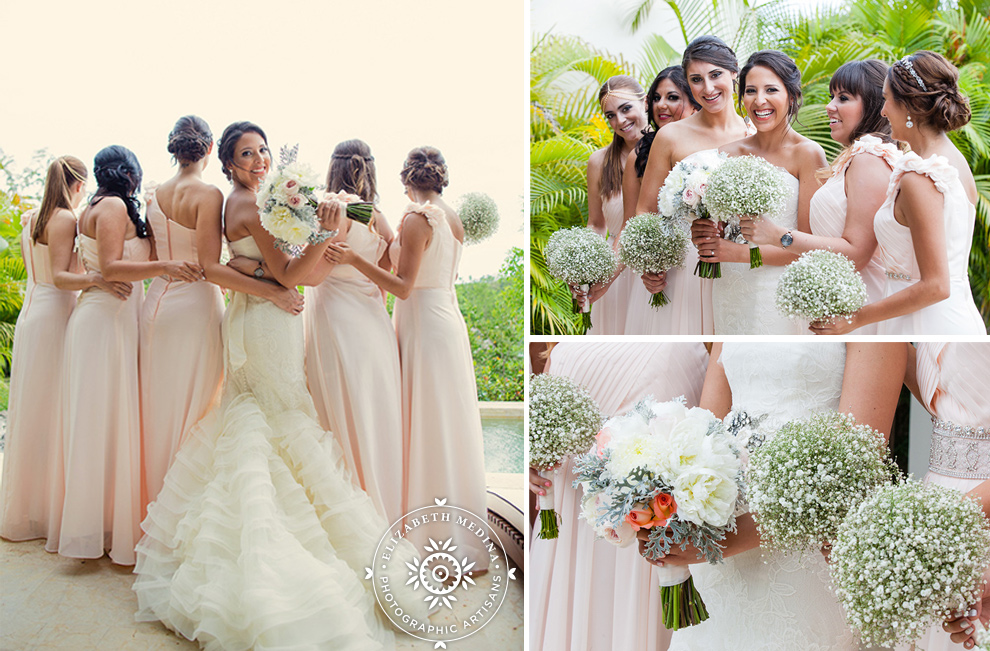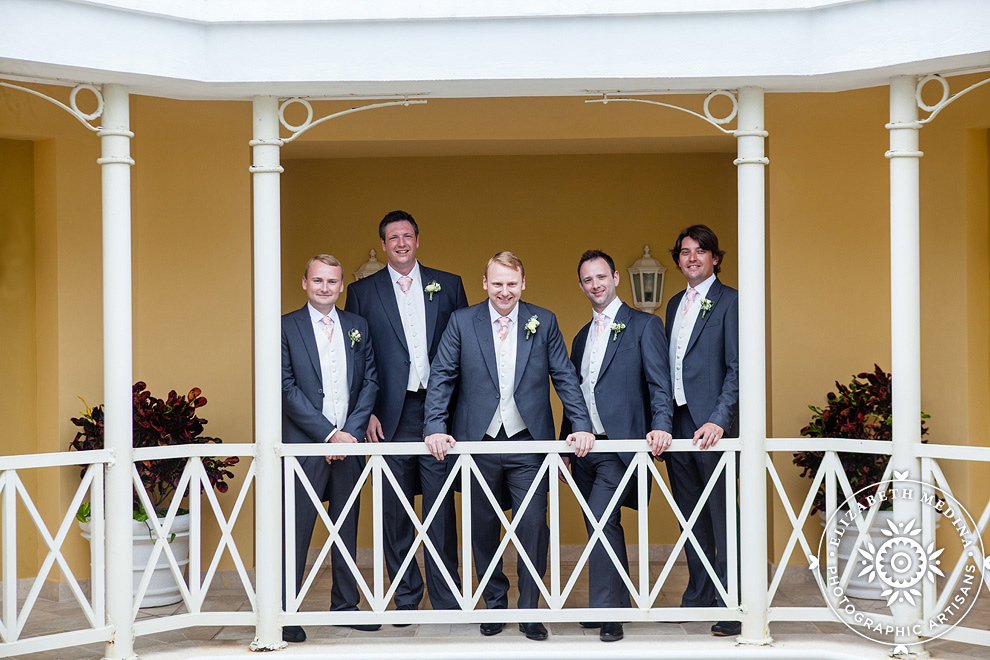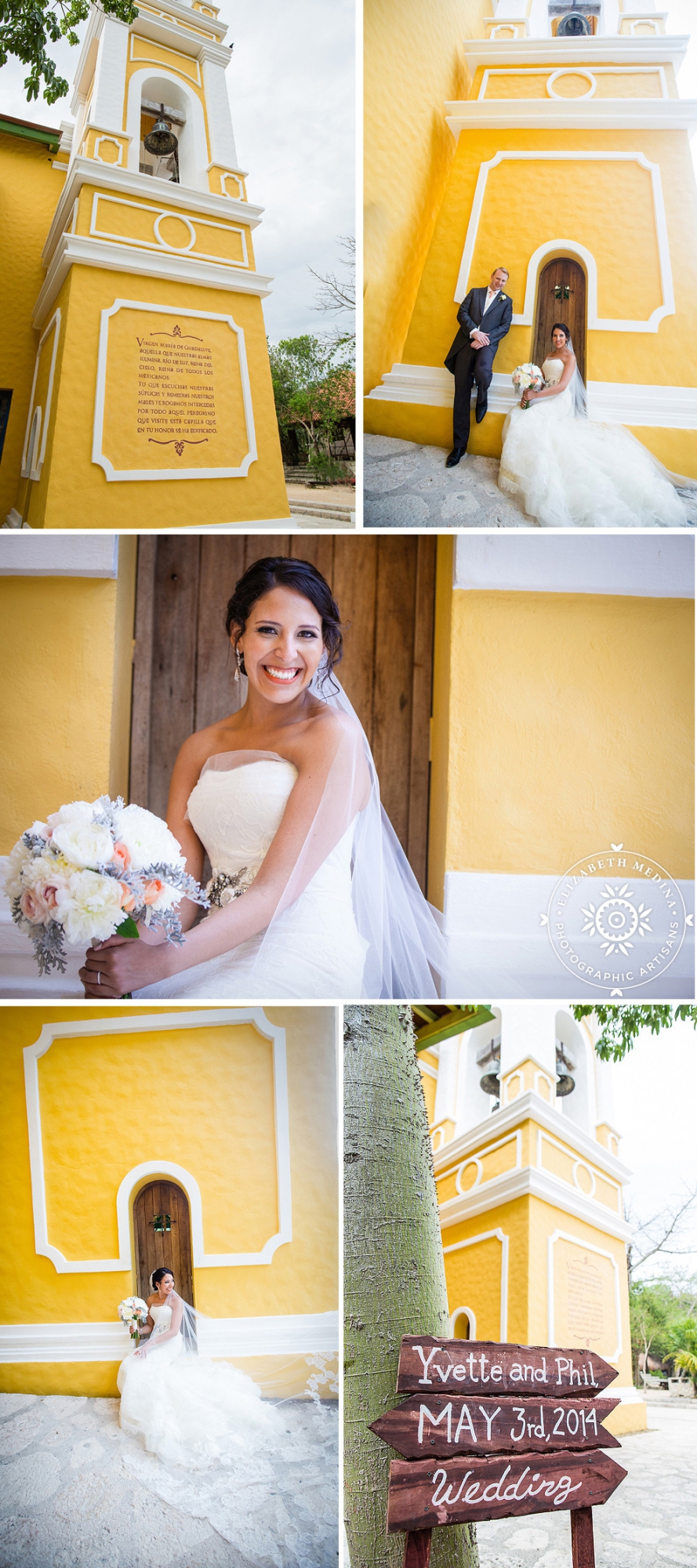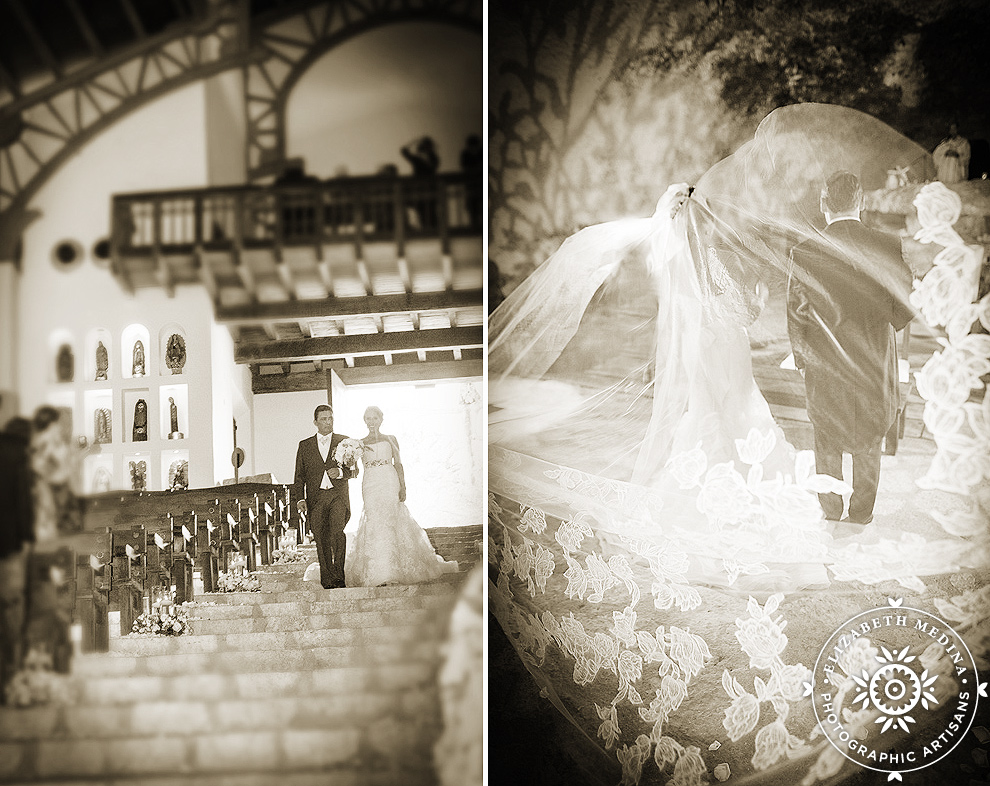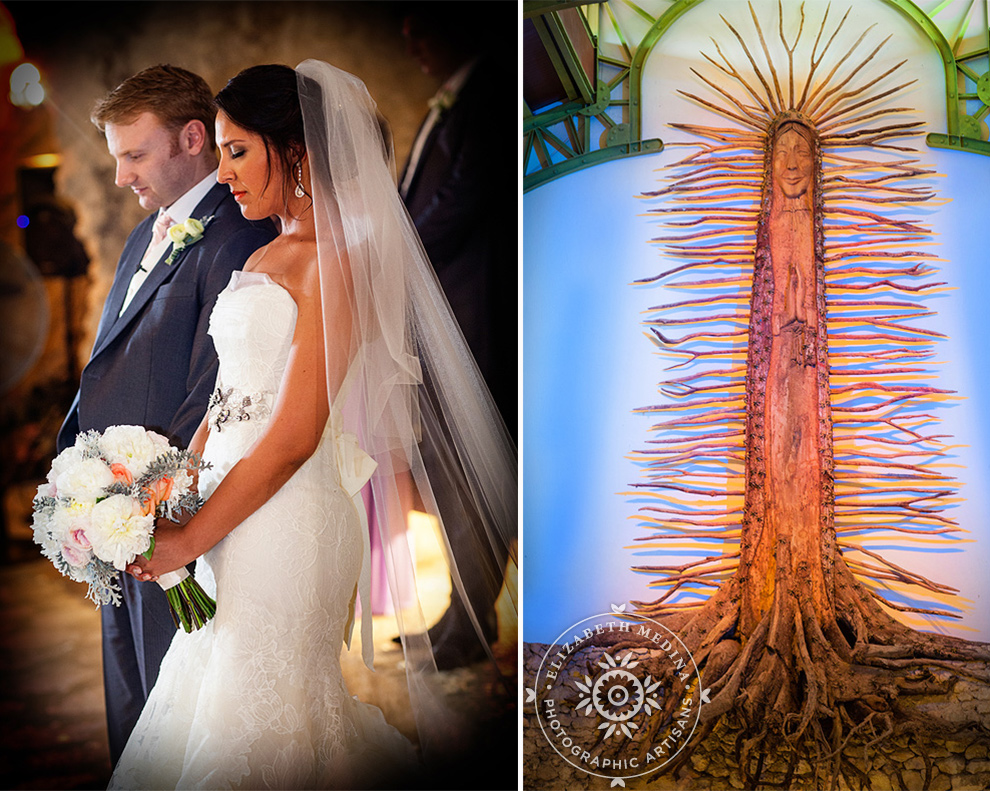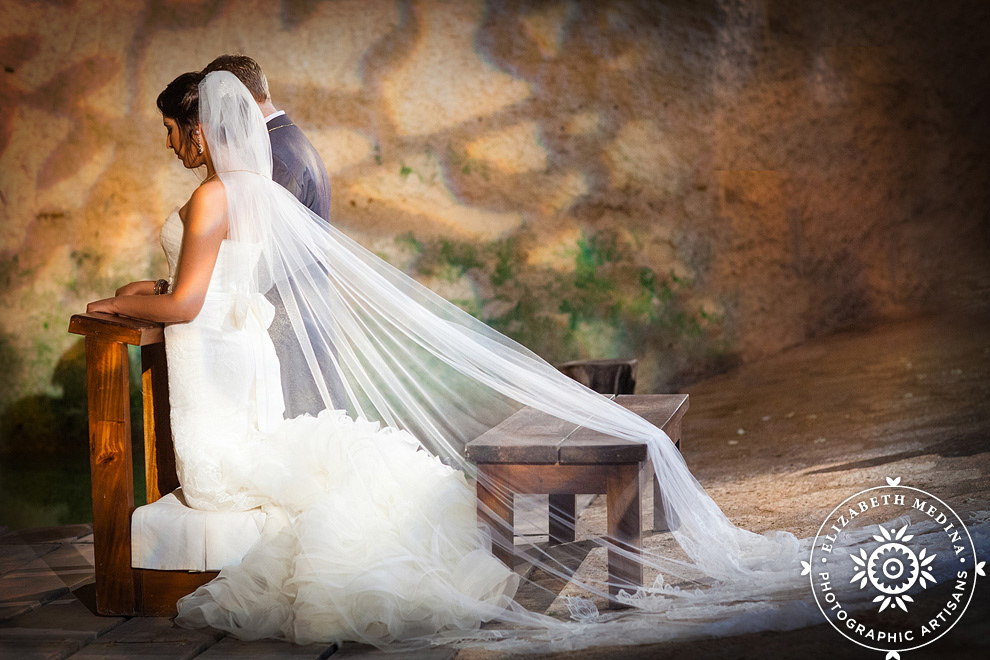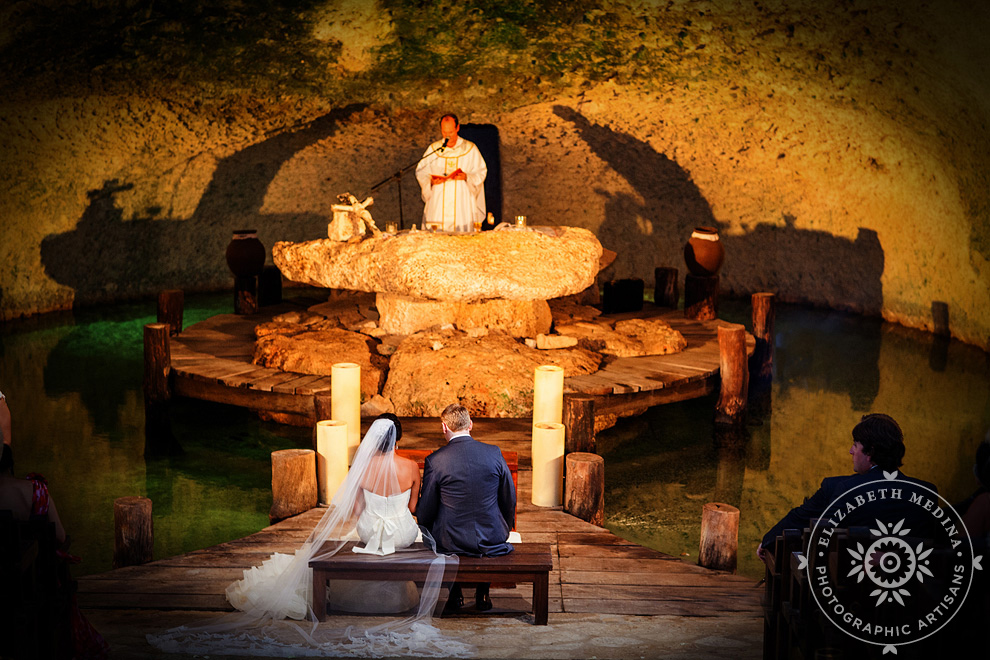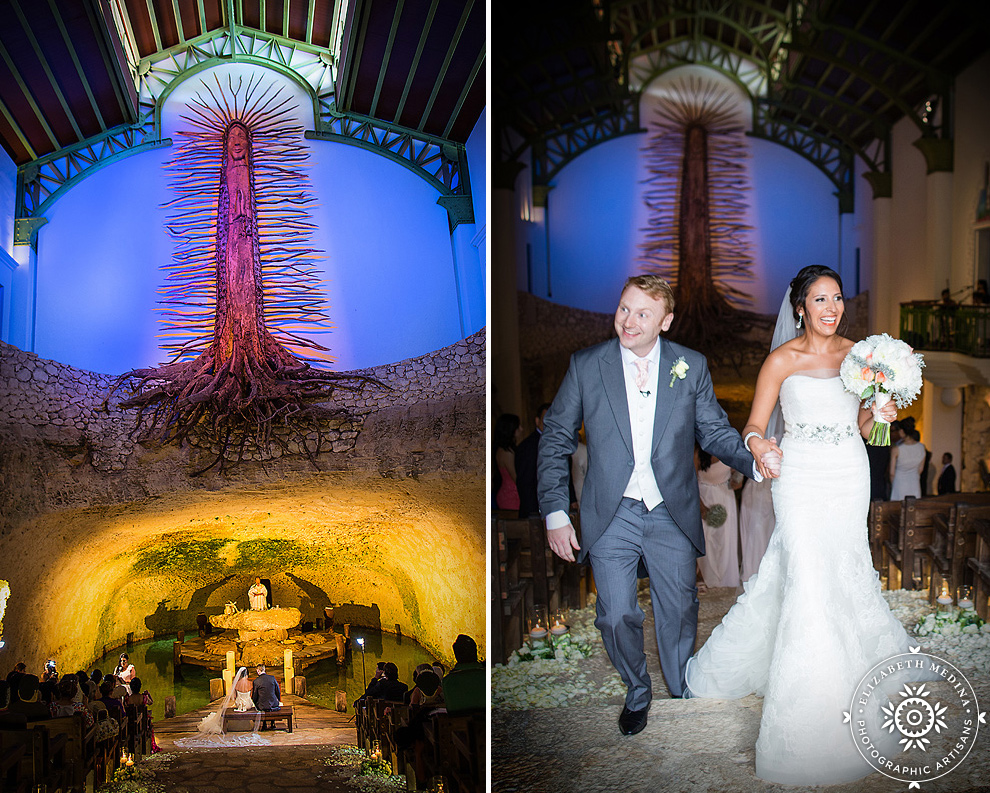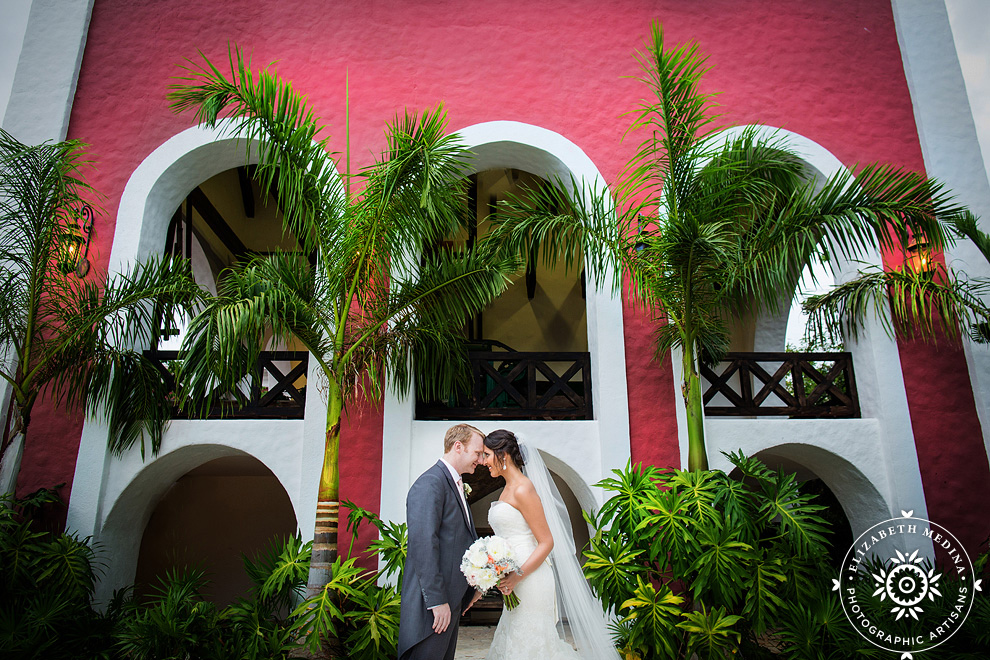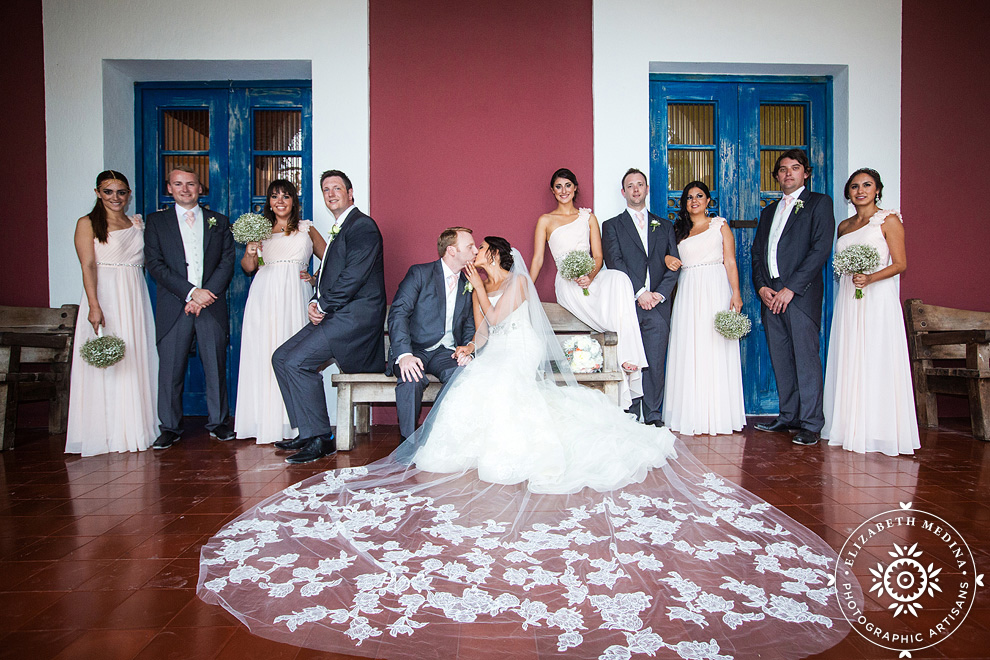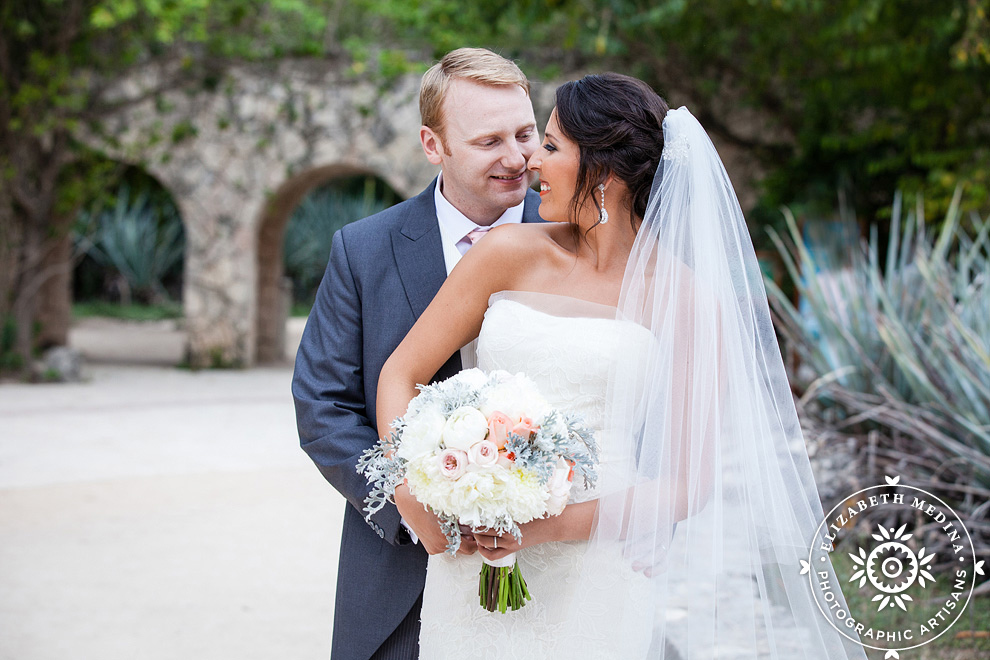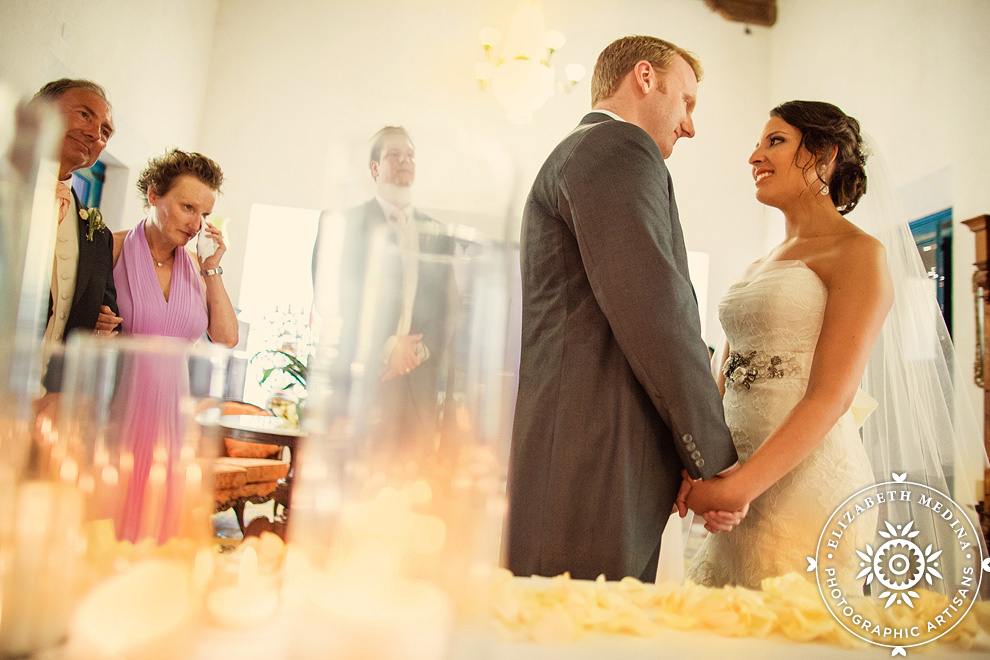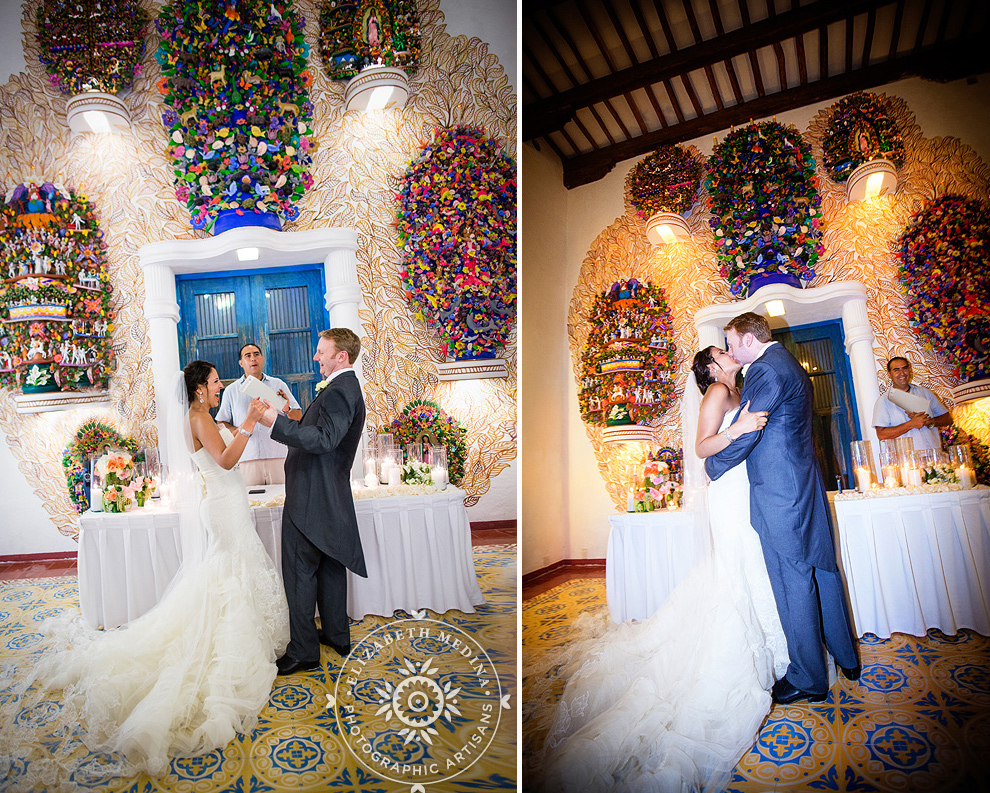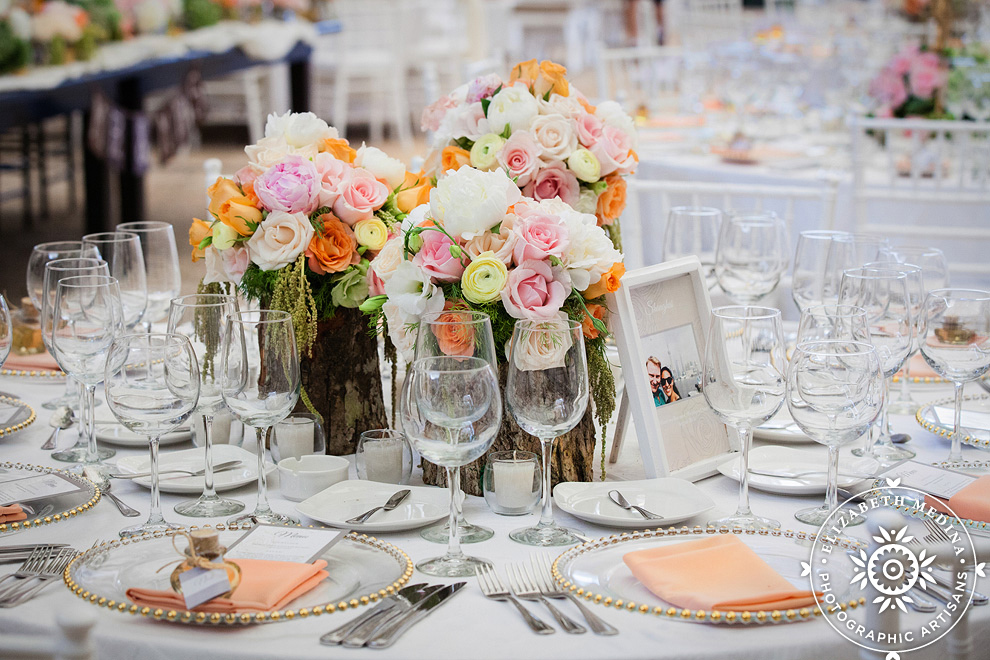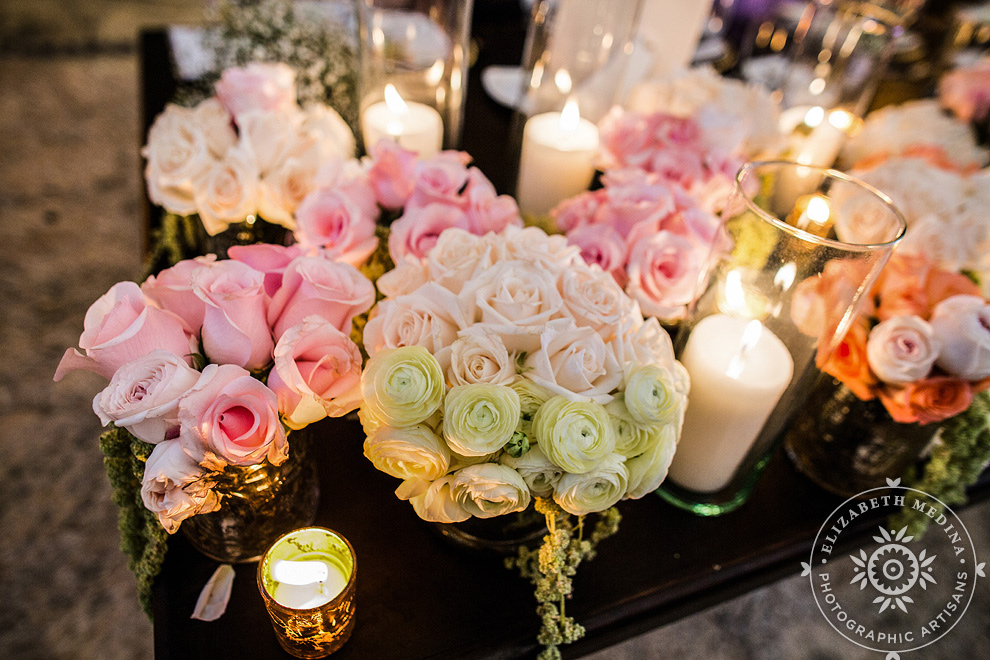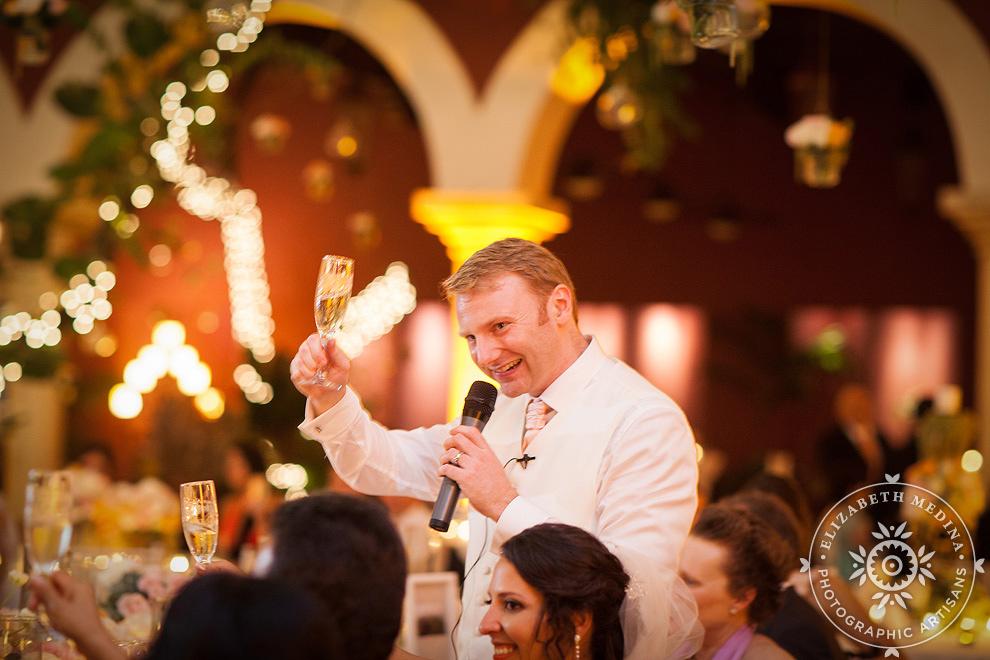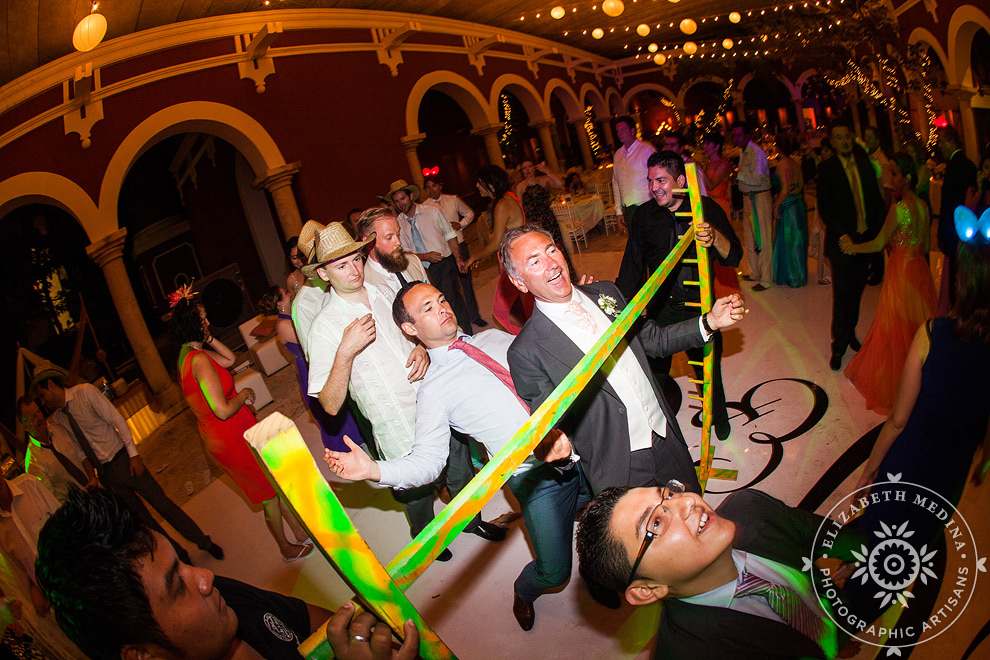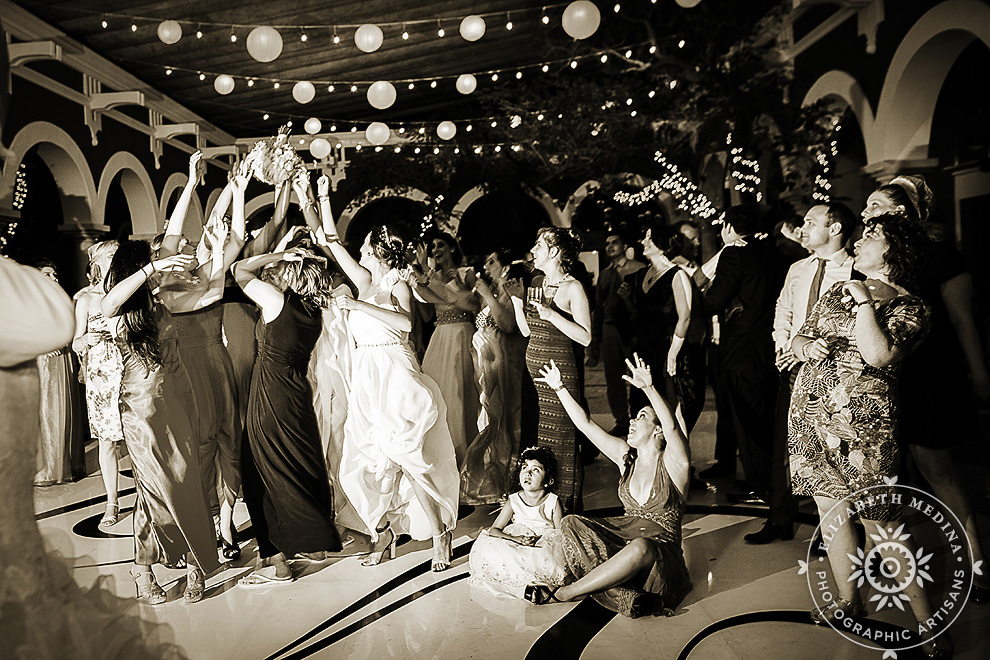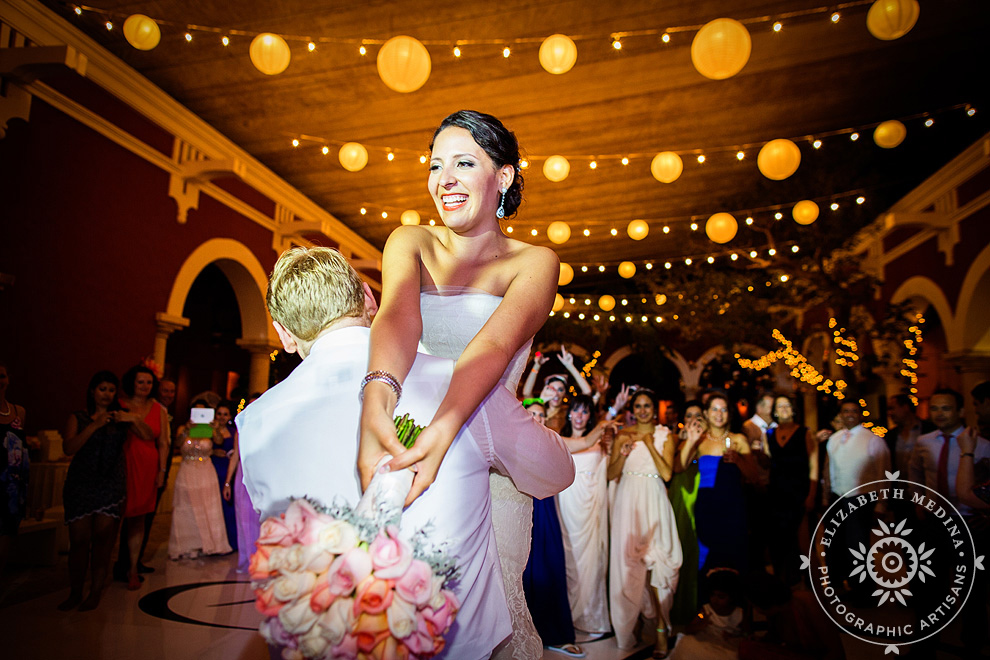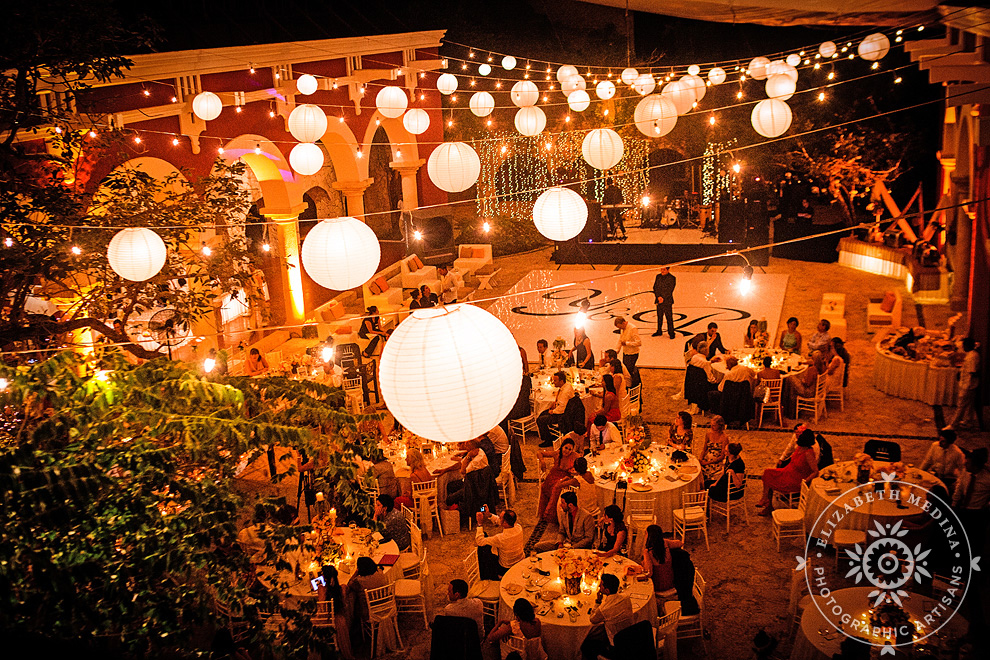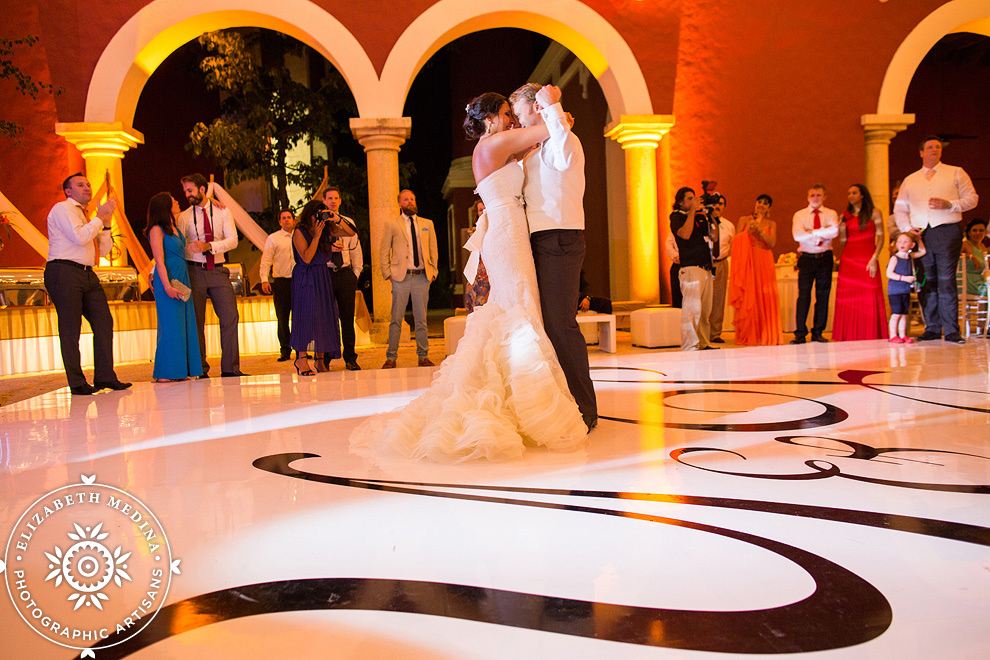 One last shot of bride and groom, could this be more romantic?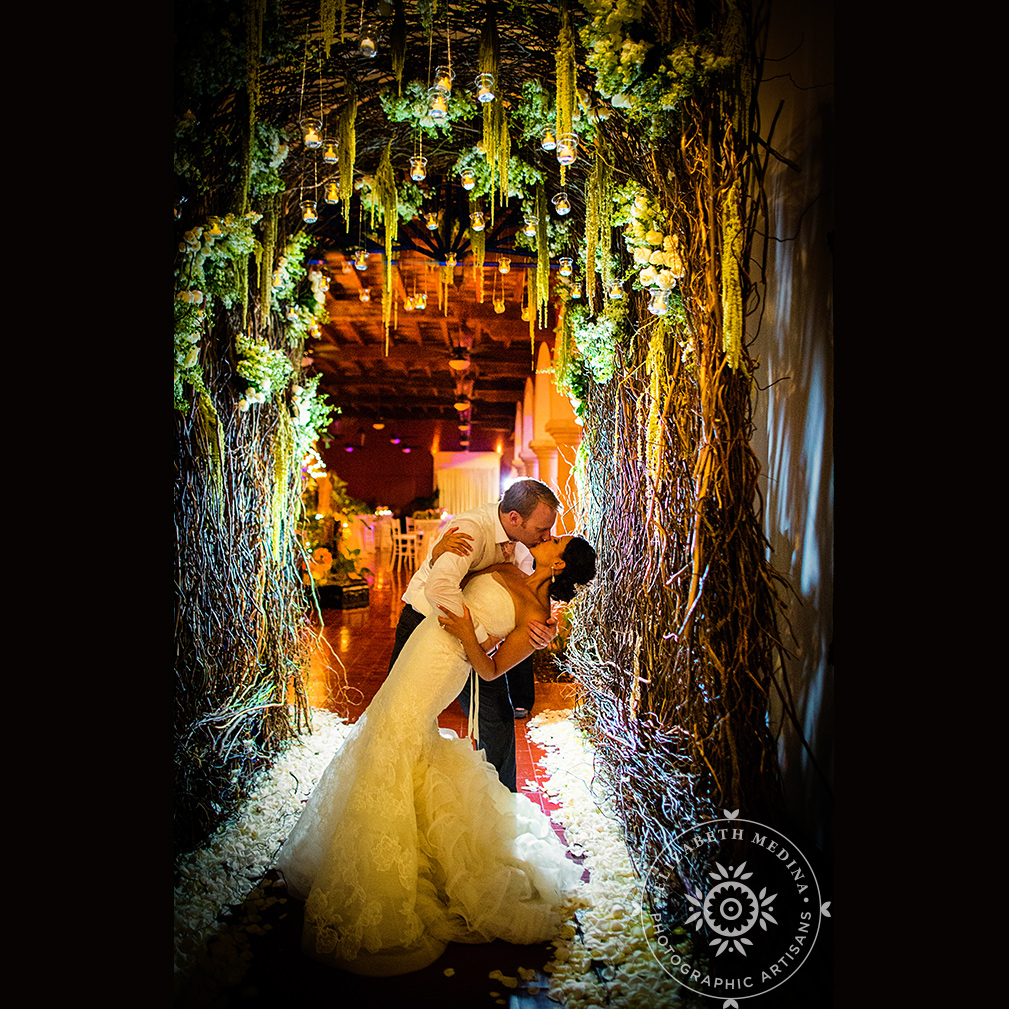 All images (c) 2014 Elizabeth Medina and Lindsey Medina.