Hacienda Uayamon Wedding, Travel Wedding, Devra and Joey. When the bride plans weddings at a beautiful California venue, you know her own destination wedding is going to be amazing!  Devra and Joey are a wonderfully down to earth and a personable couple. They make a fun team! So my goal was to capture their unique playful style in the photographs from their Hacienda Uayamon wedding. It was really enjoyable to be able to do this with theCampeche hacienda's dramatic backdrop.
The wedding theme was travel. Which was fitting in this off the beaten path destination. The wedding's design also complemented the hacienda. It was simple so as not to distract from Hacienda Uayamon's beauty. The candles on the tables glowed under the night sky. Of course the focal point was of course the jungle, the ruins and the rich night sky. And as a photographer, I think that's as it should be!
The Jewish ceremony was performed under a candlelit chuppah in the haciendas roofless ruins- spectacular! The reception tables literally glowed with candlelight under the Ceiba tree that is the heart of this magical hacienda. The guests had an amazing time on the lighted dance floor.
Hacienda Uayamon wedding vendors:
Wedding coordination:  Six Sens Wedding Design
Floral Decor:  Ile de la Madrid
Bride hair and makeup:  Blanca Chi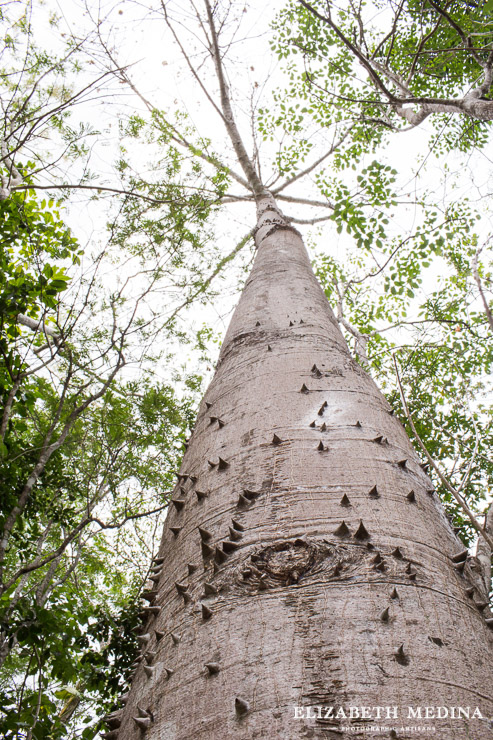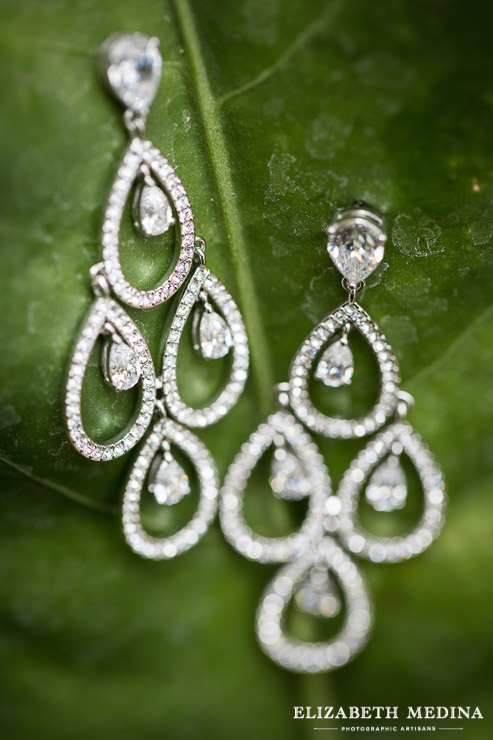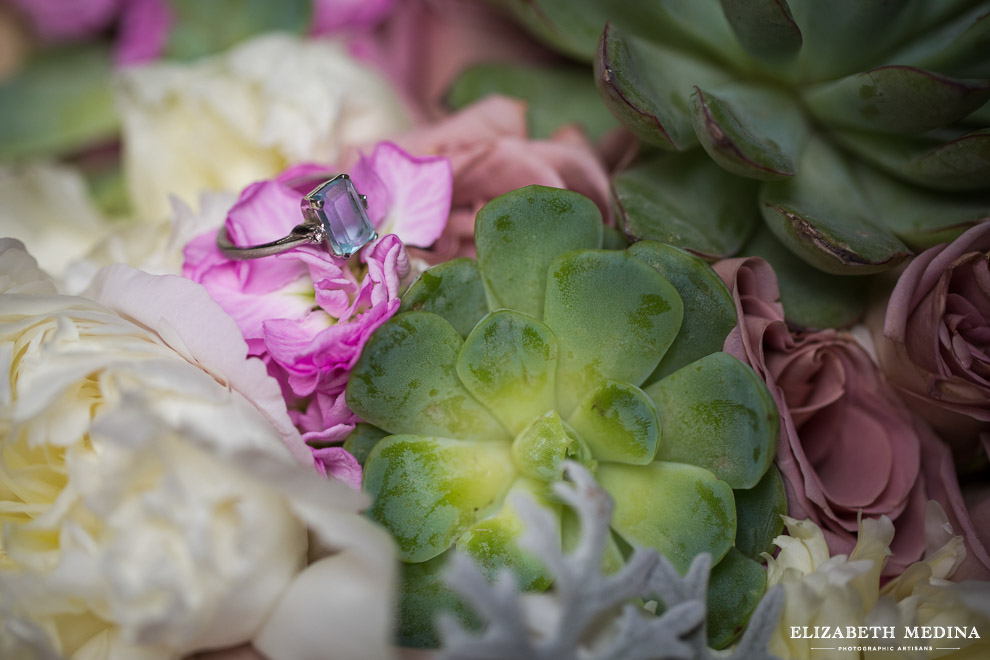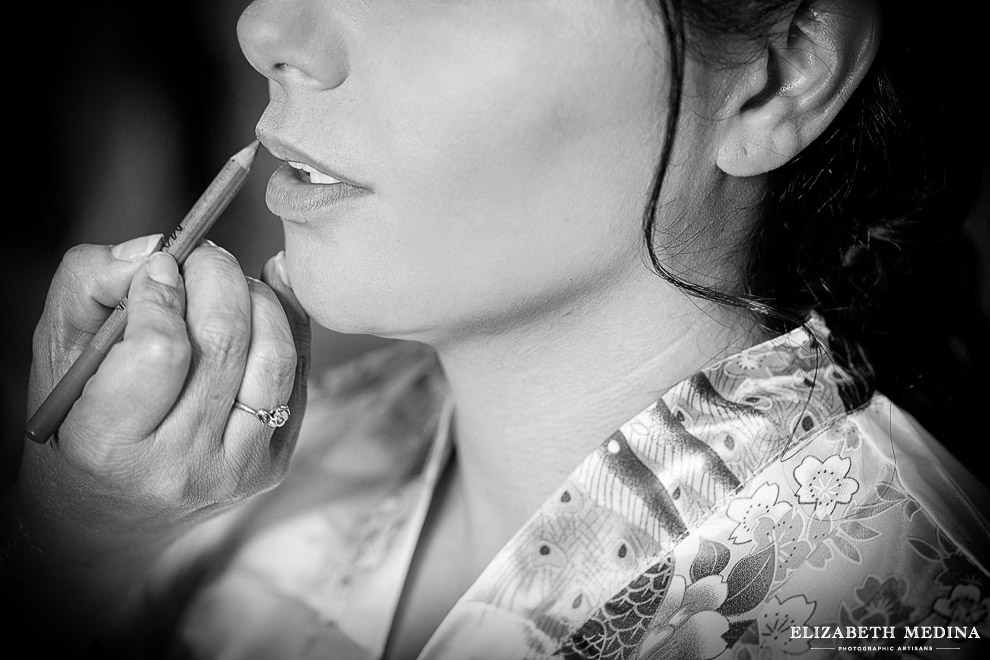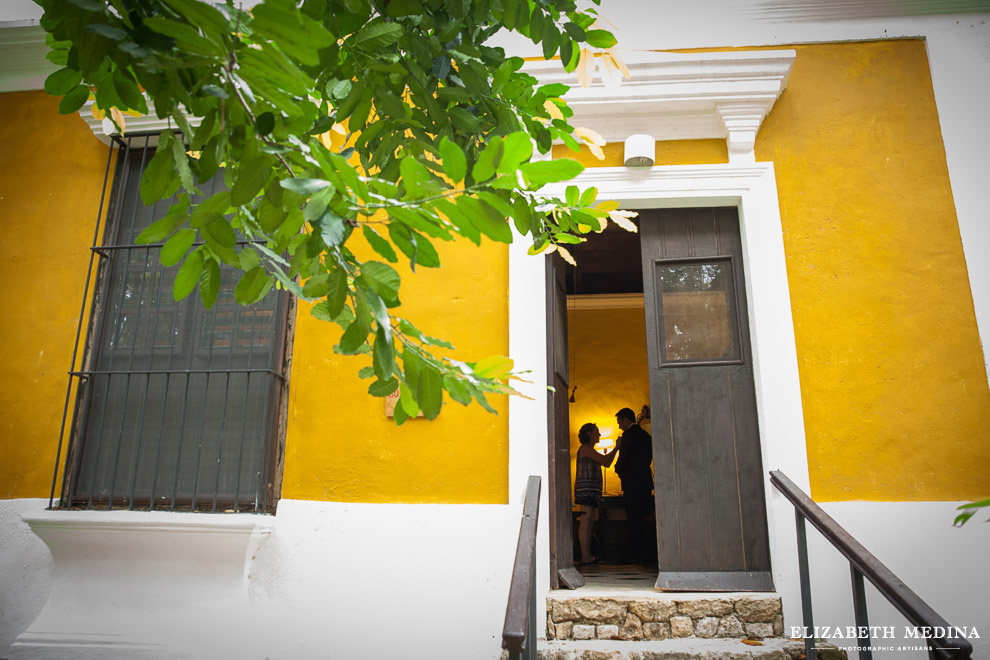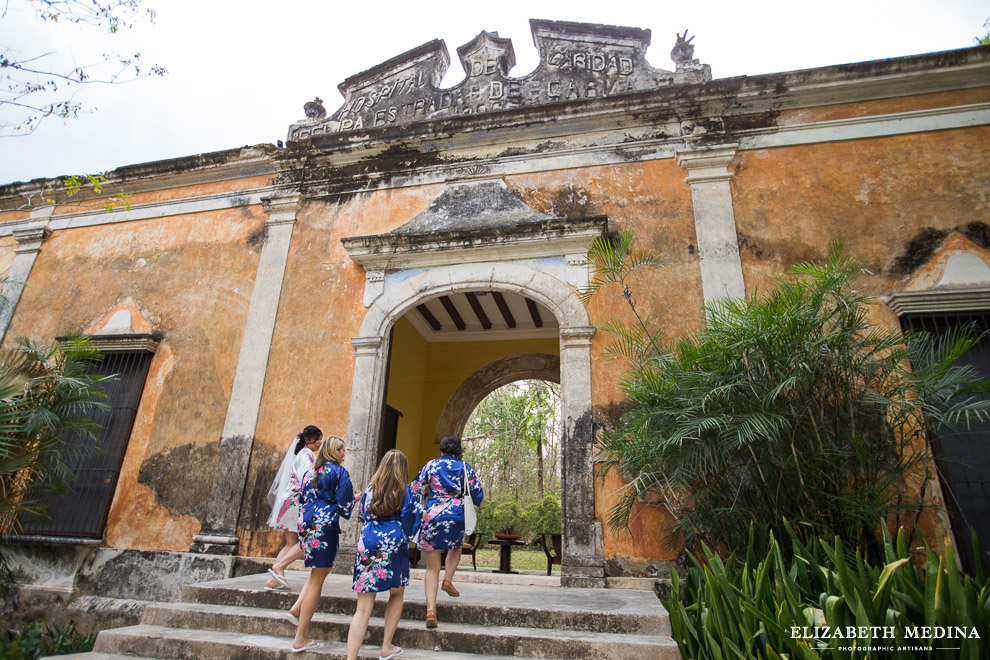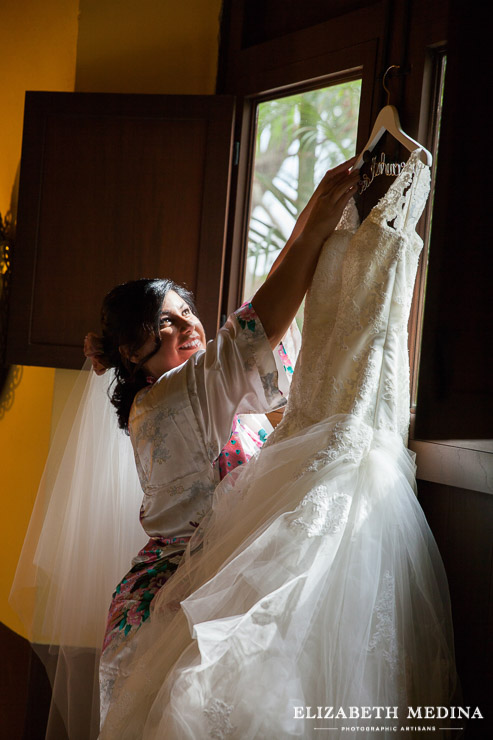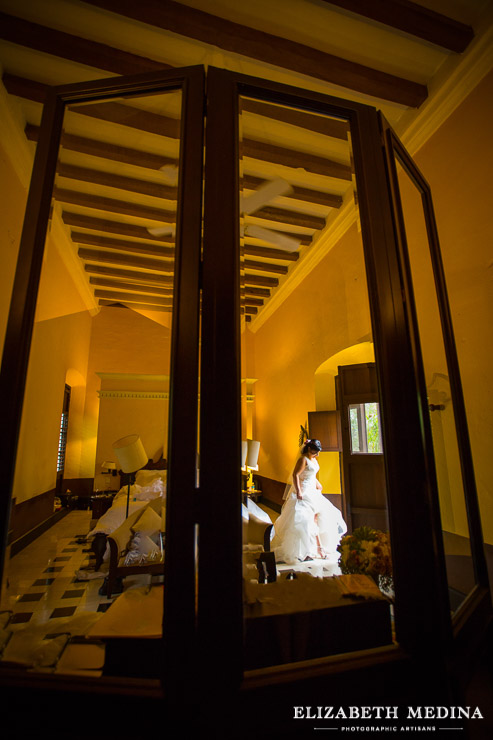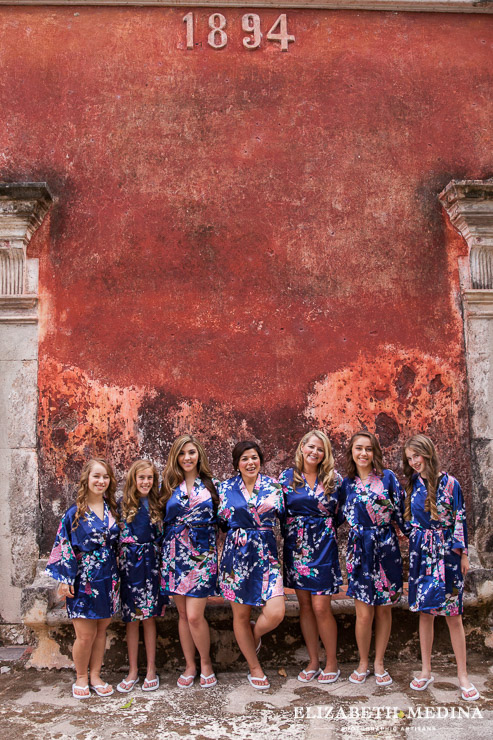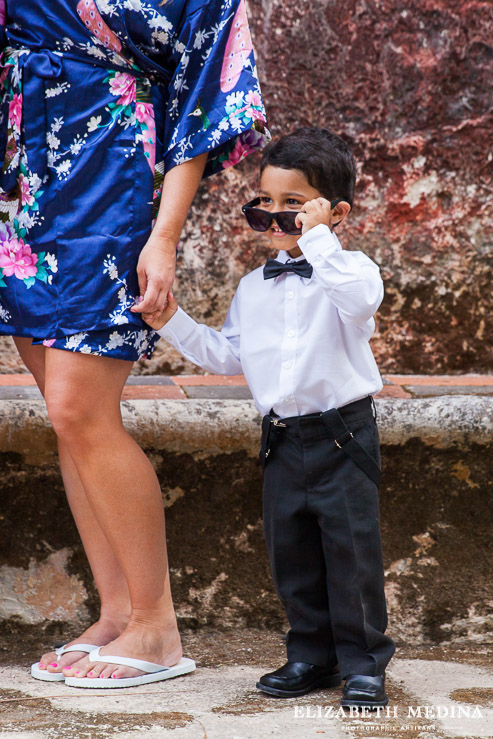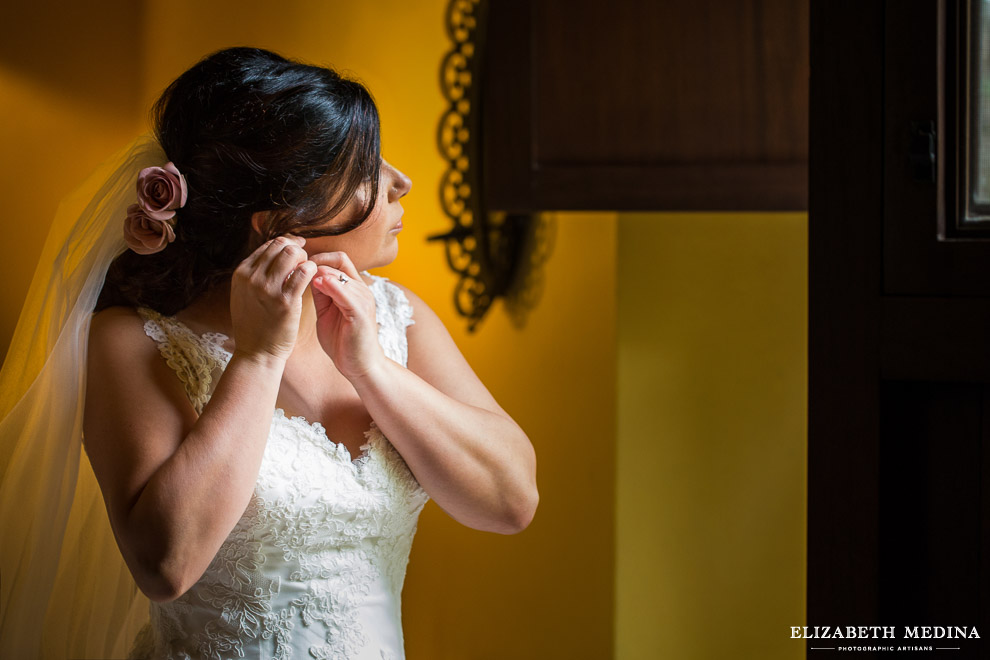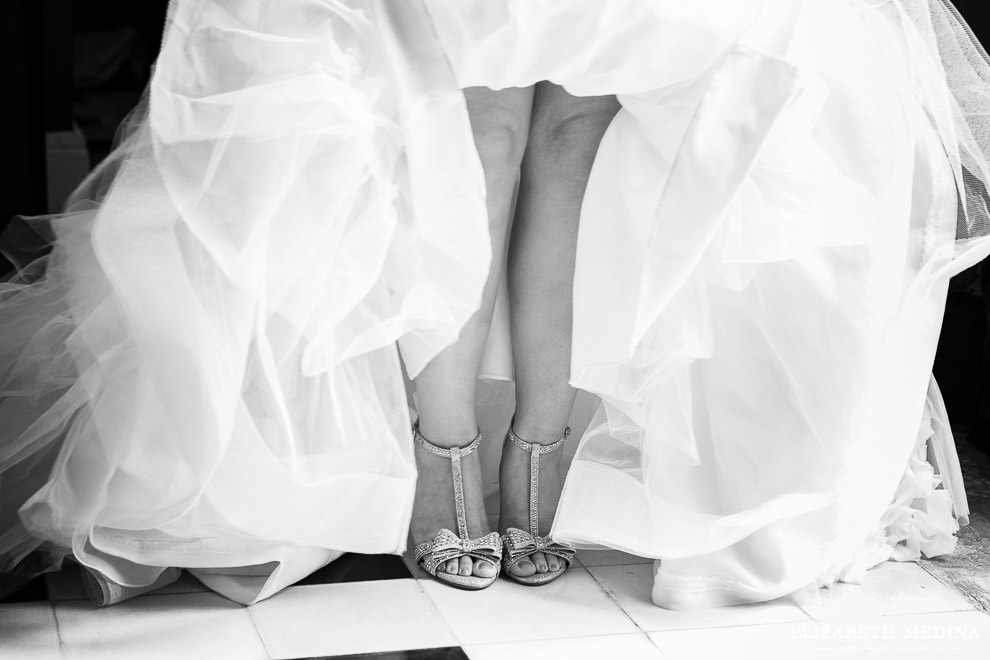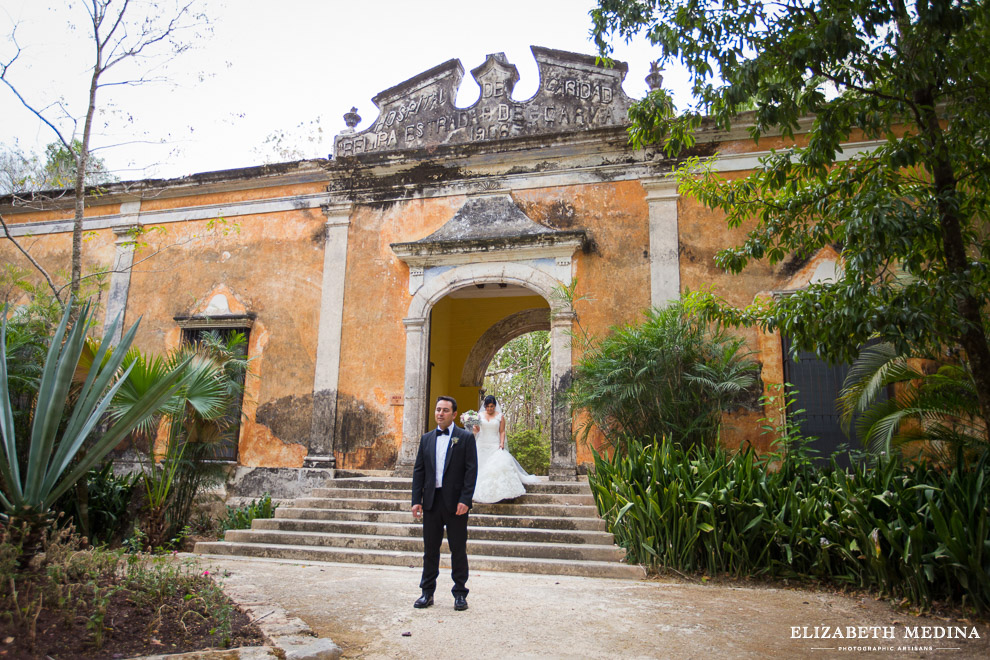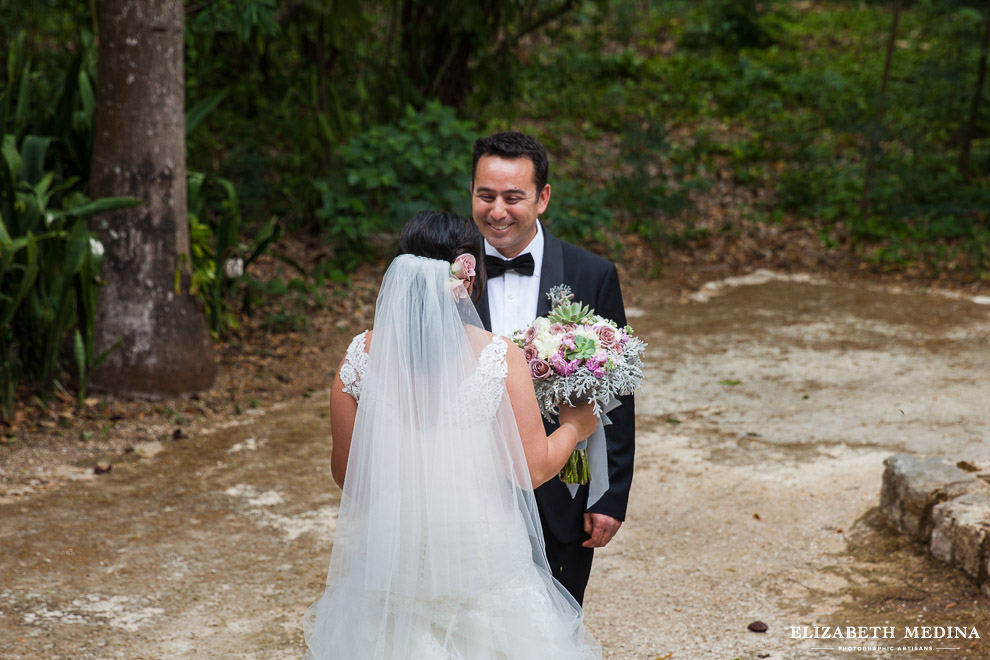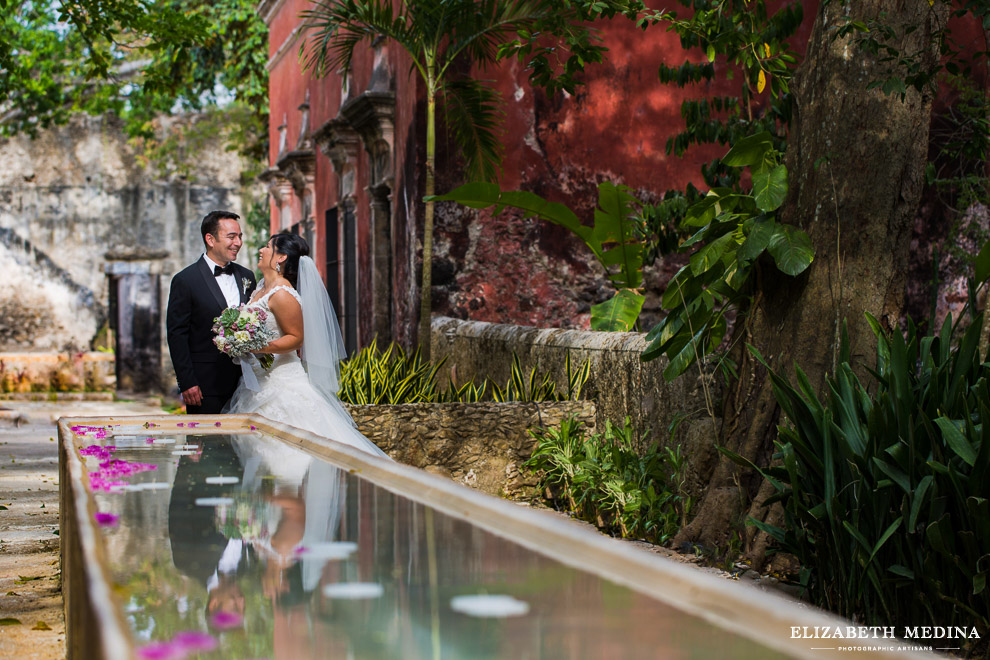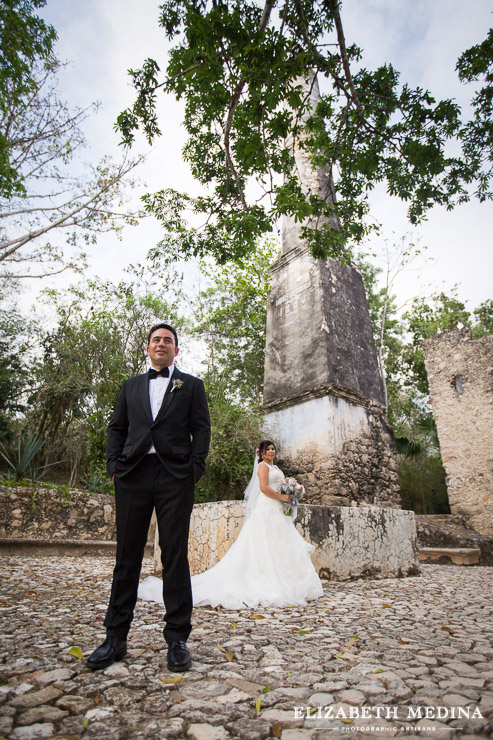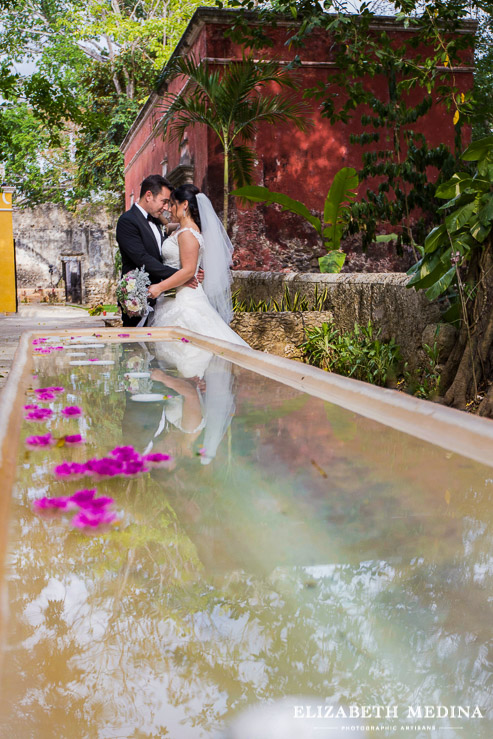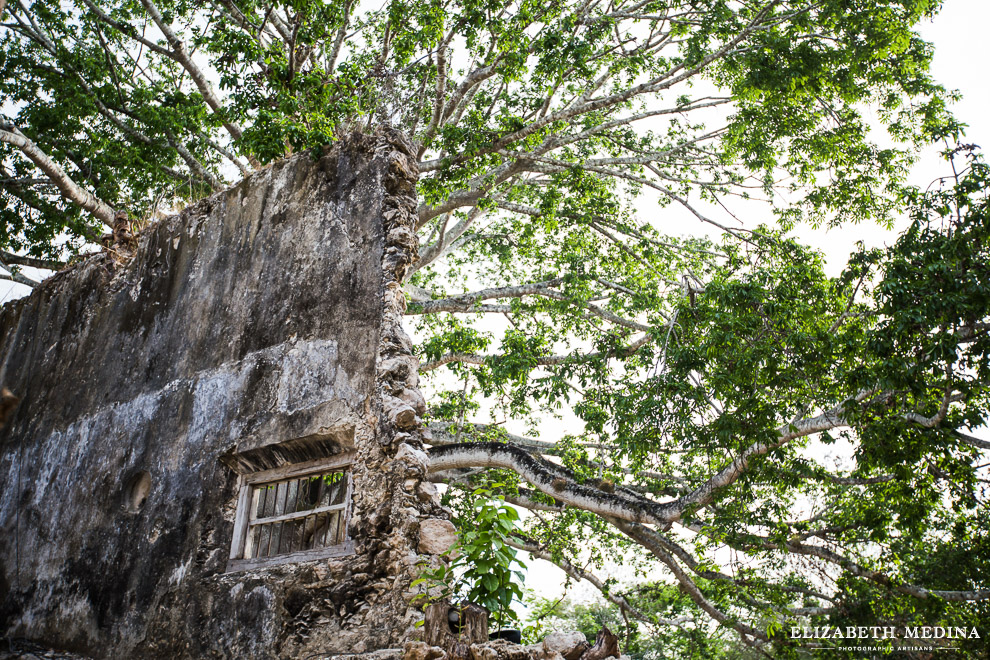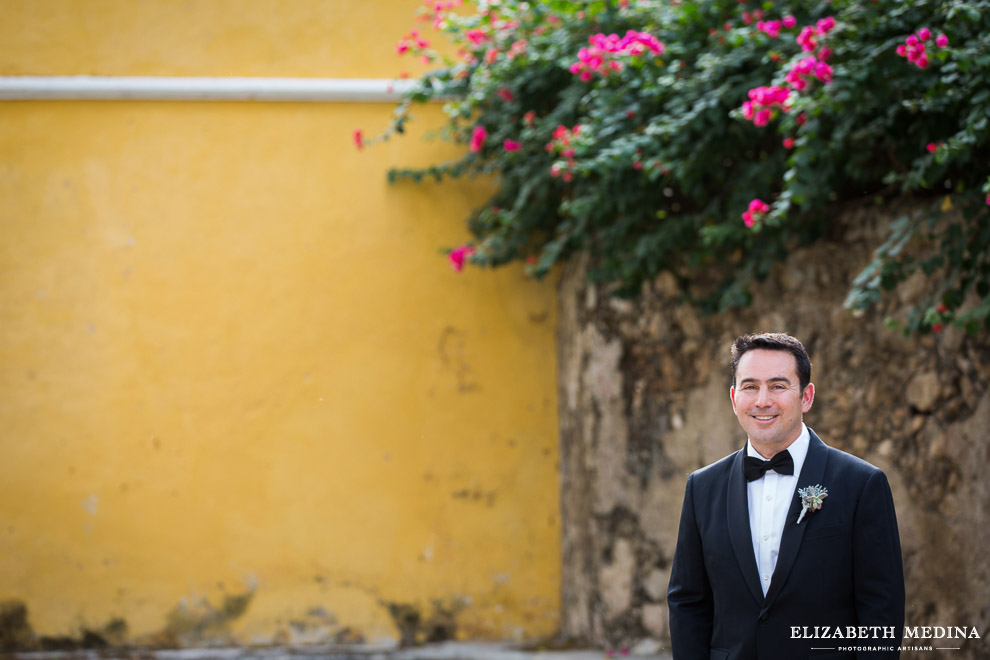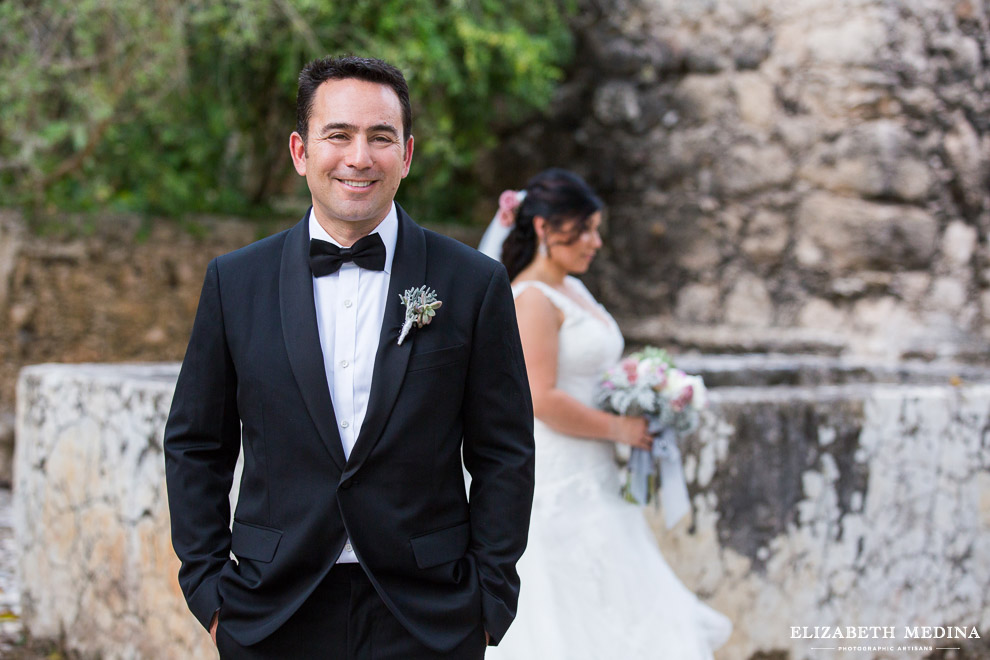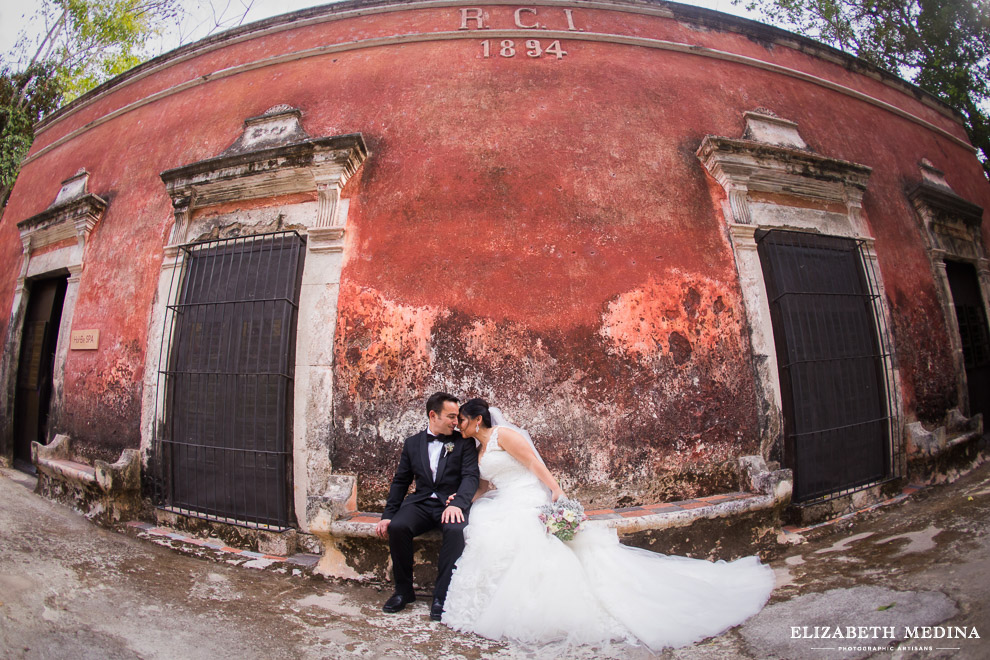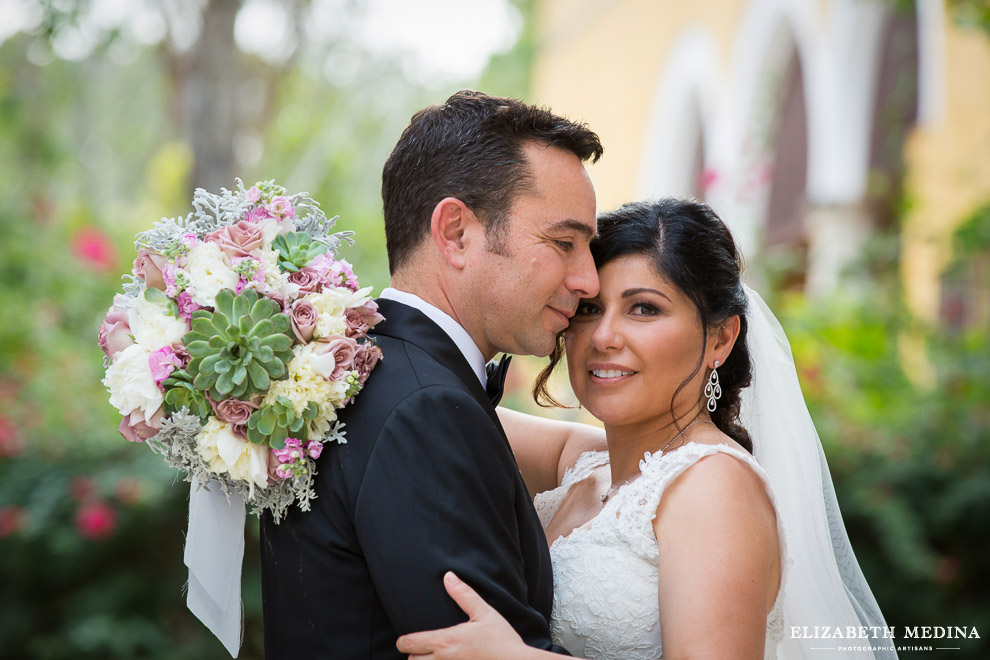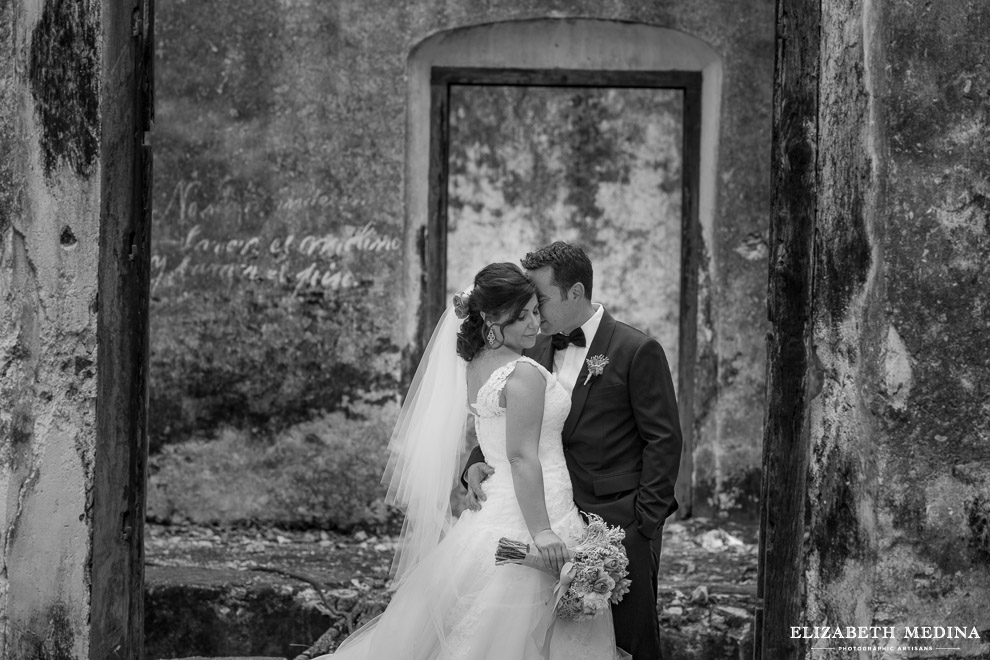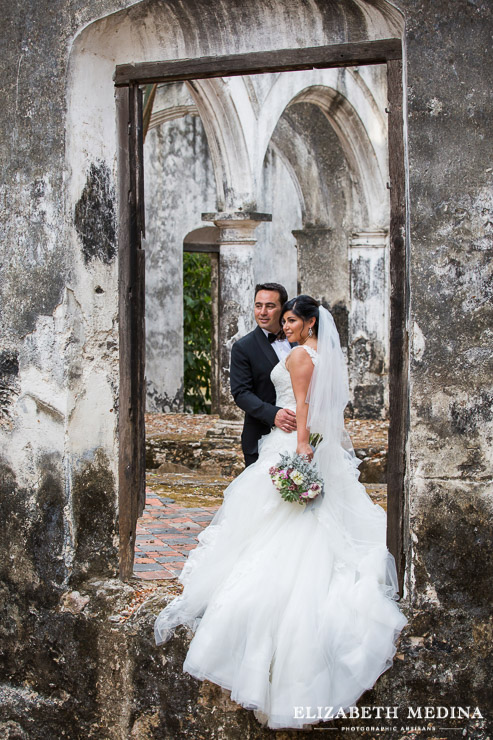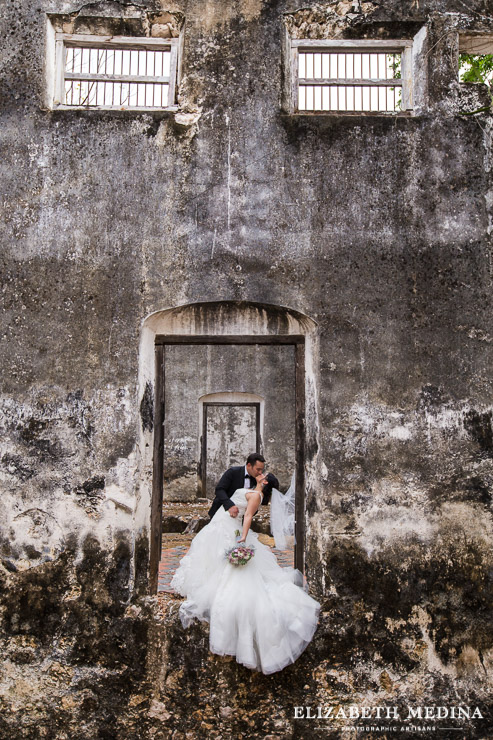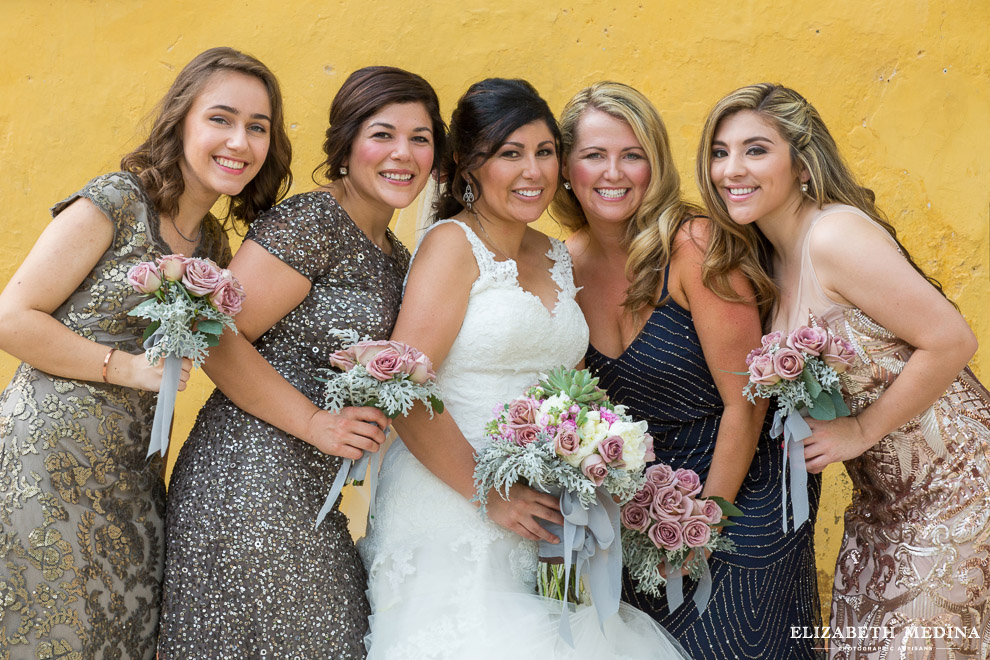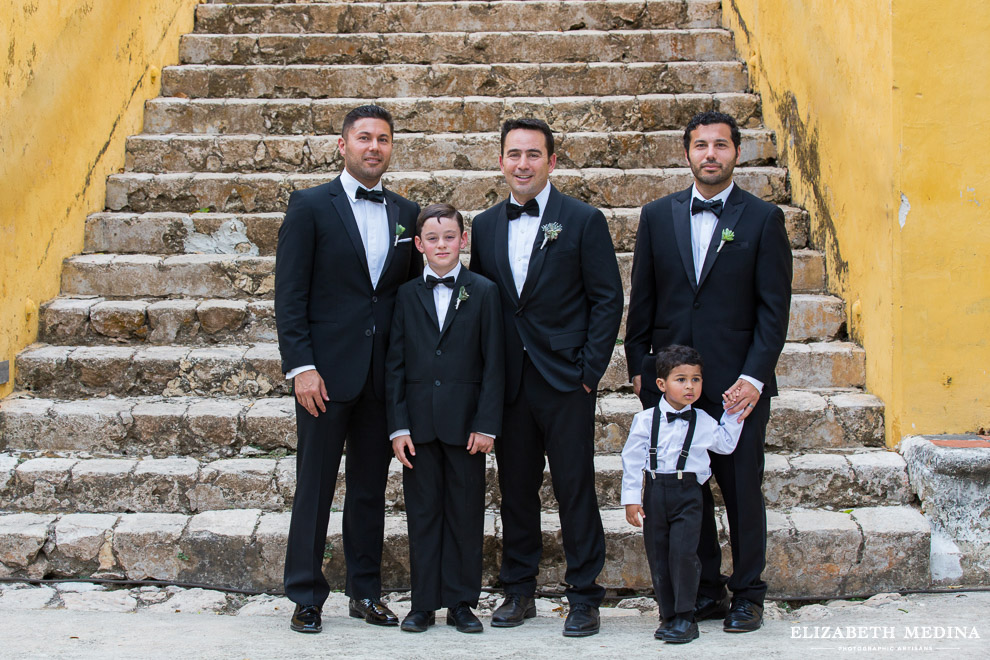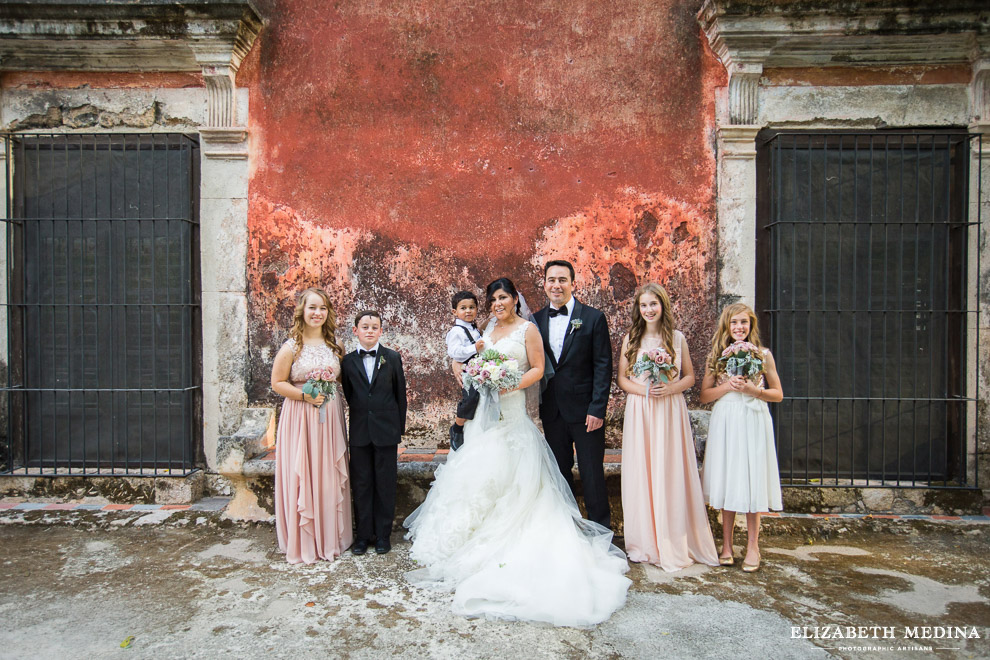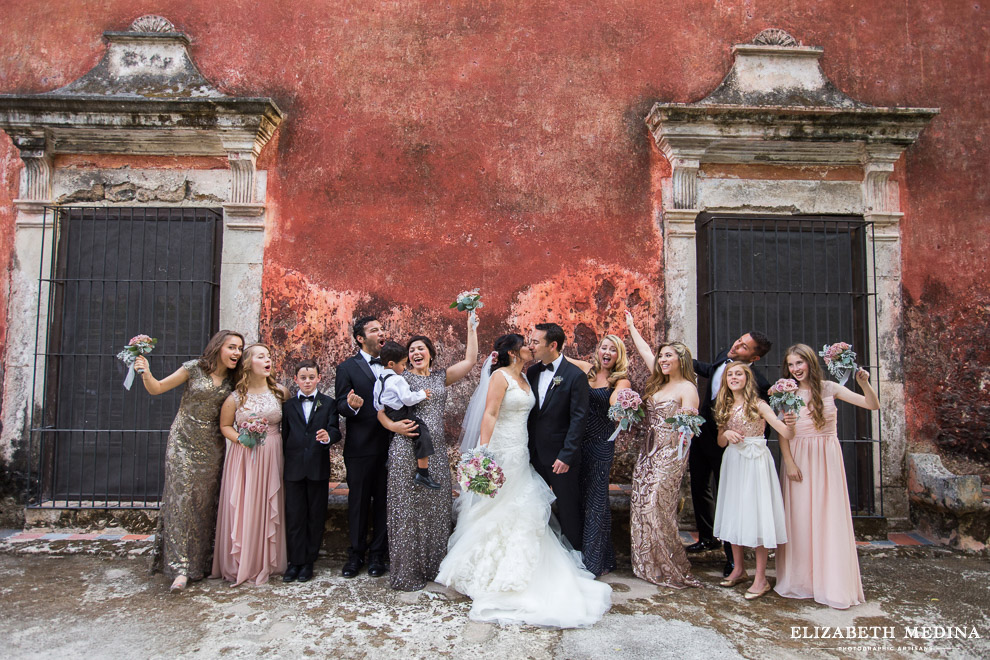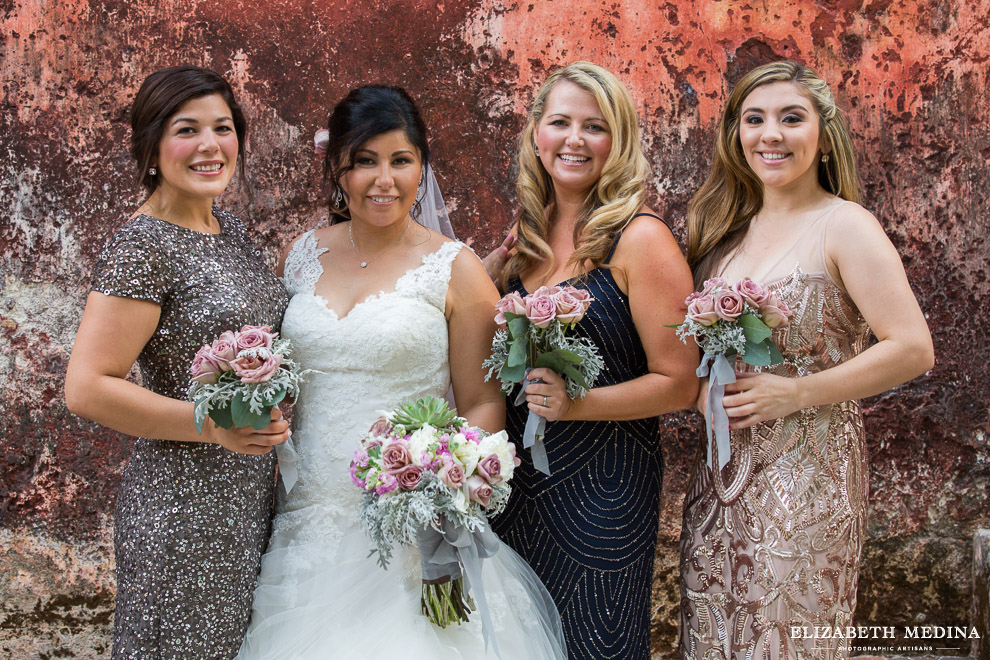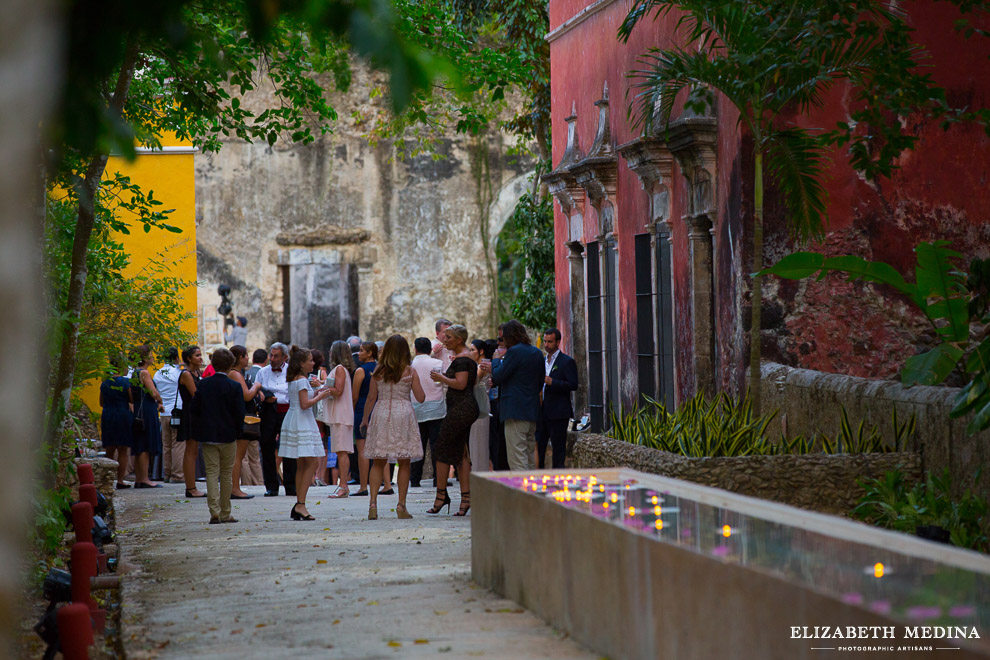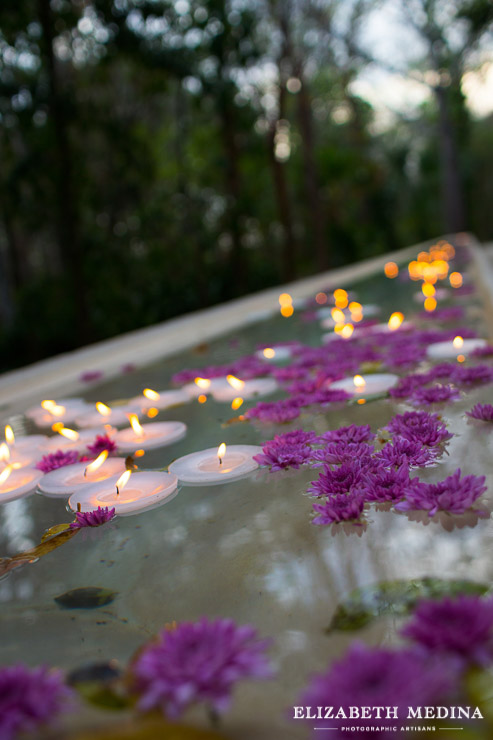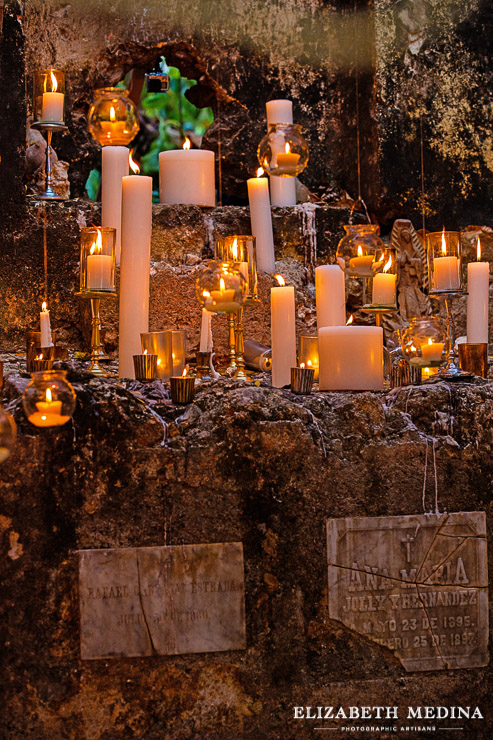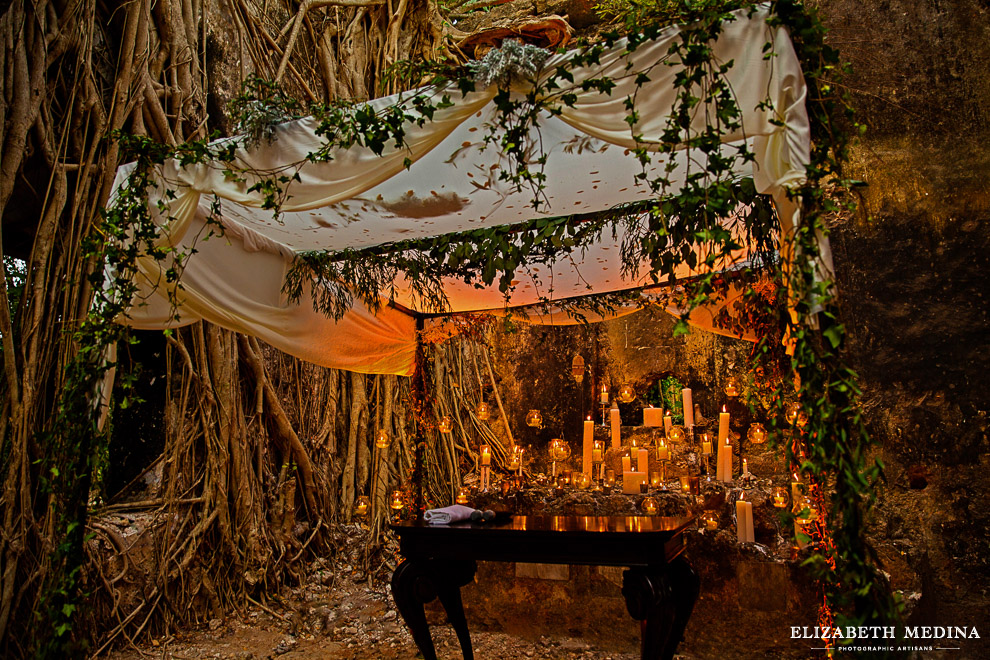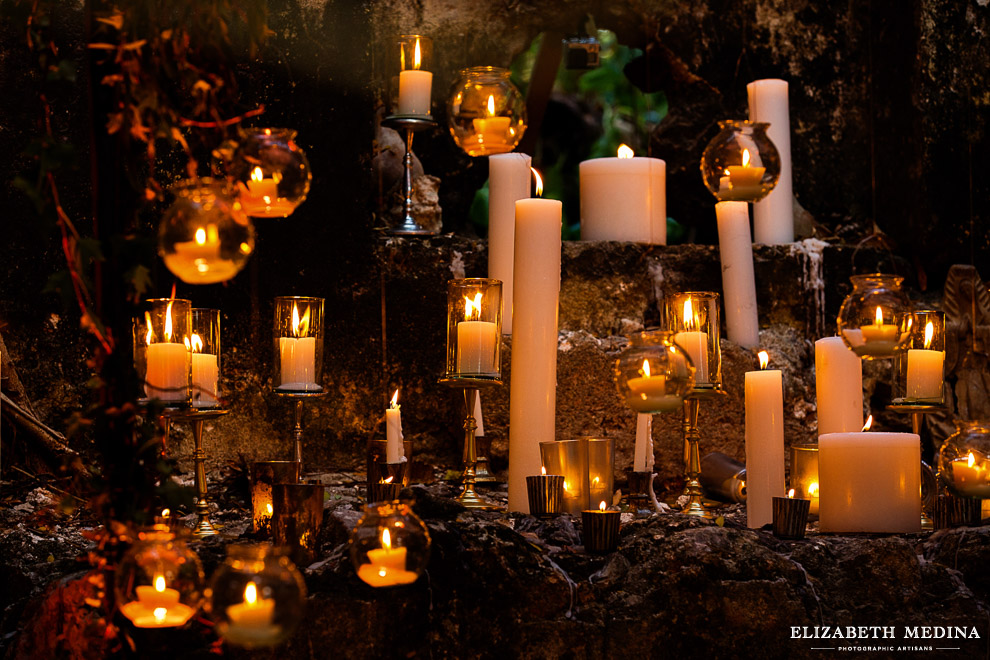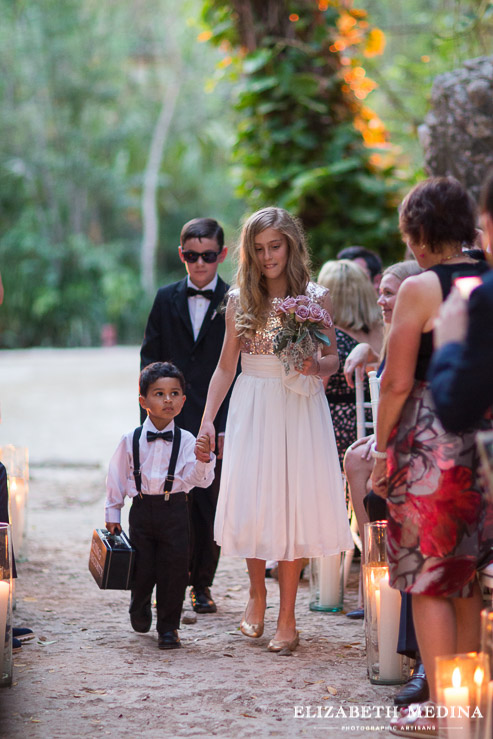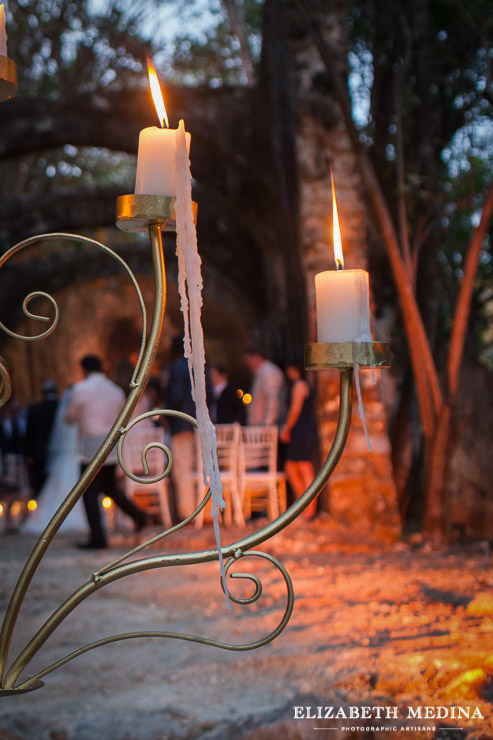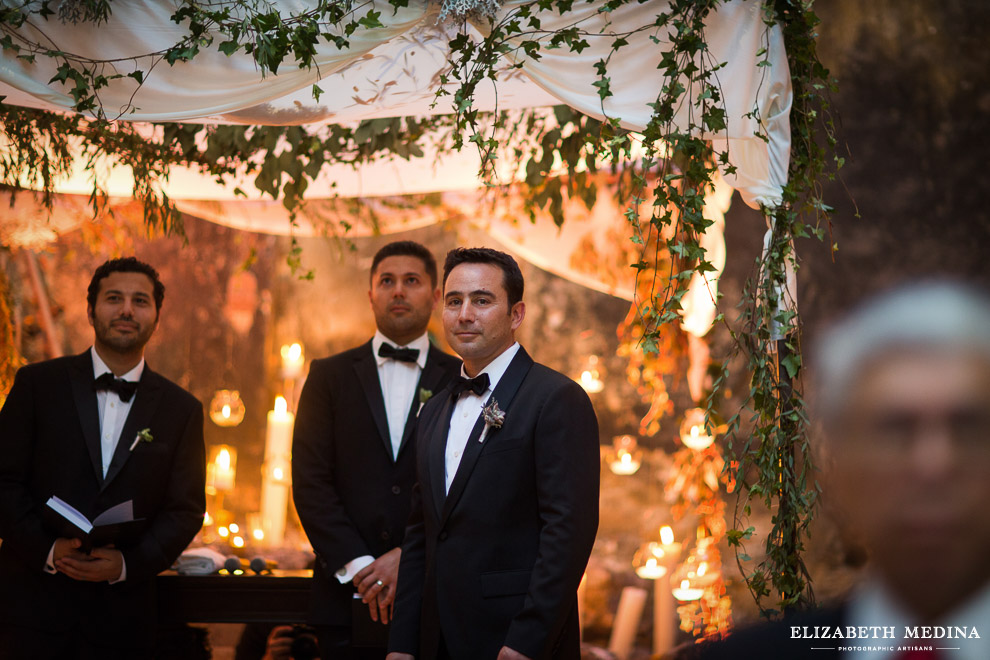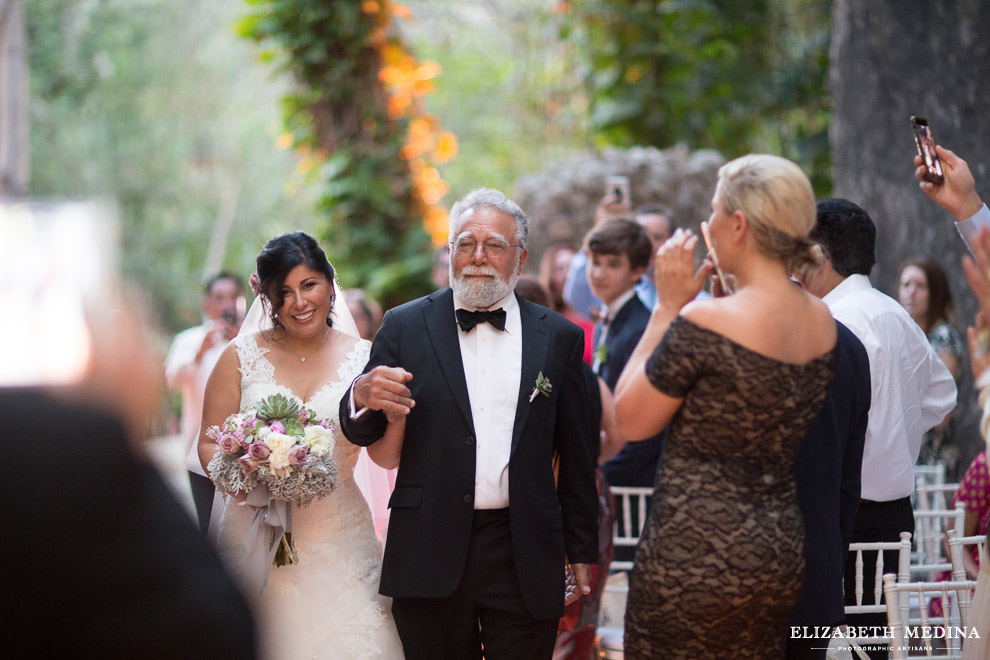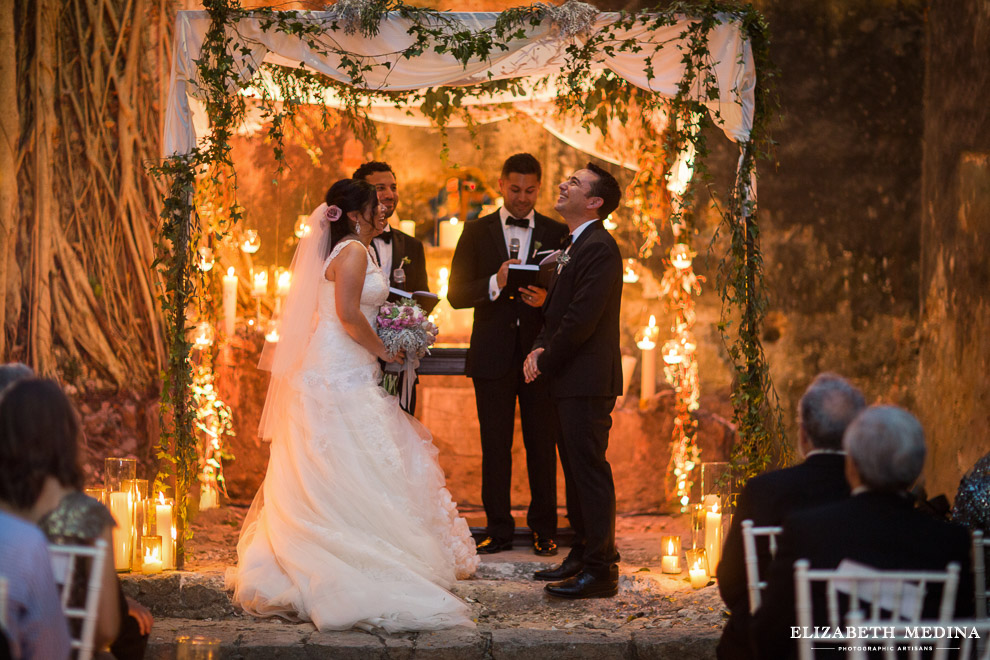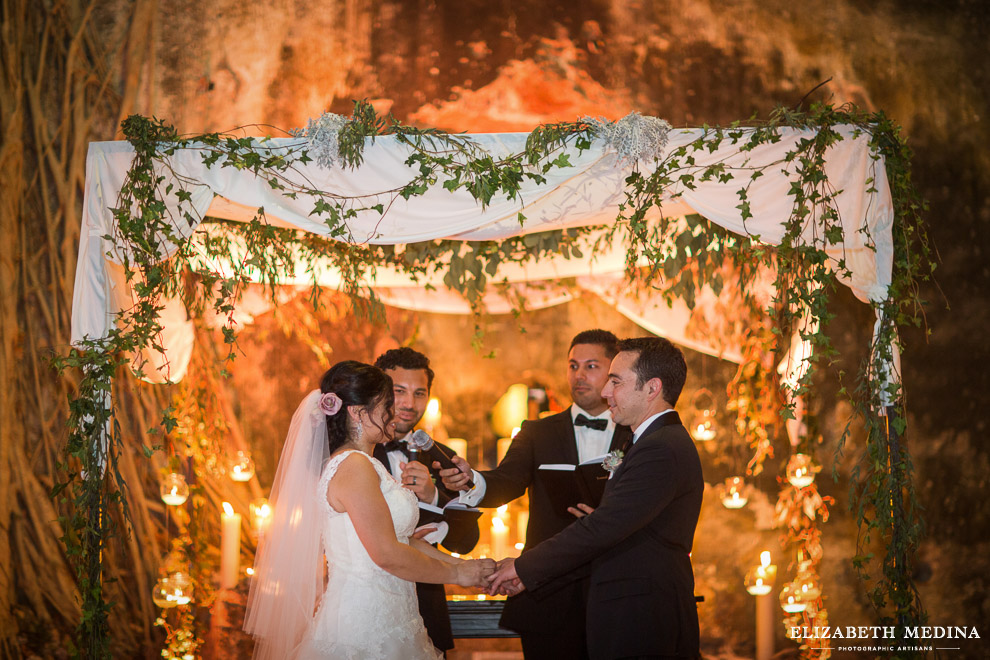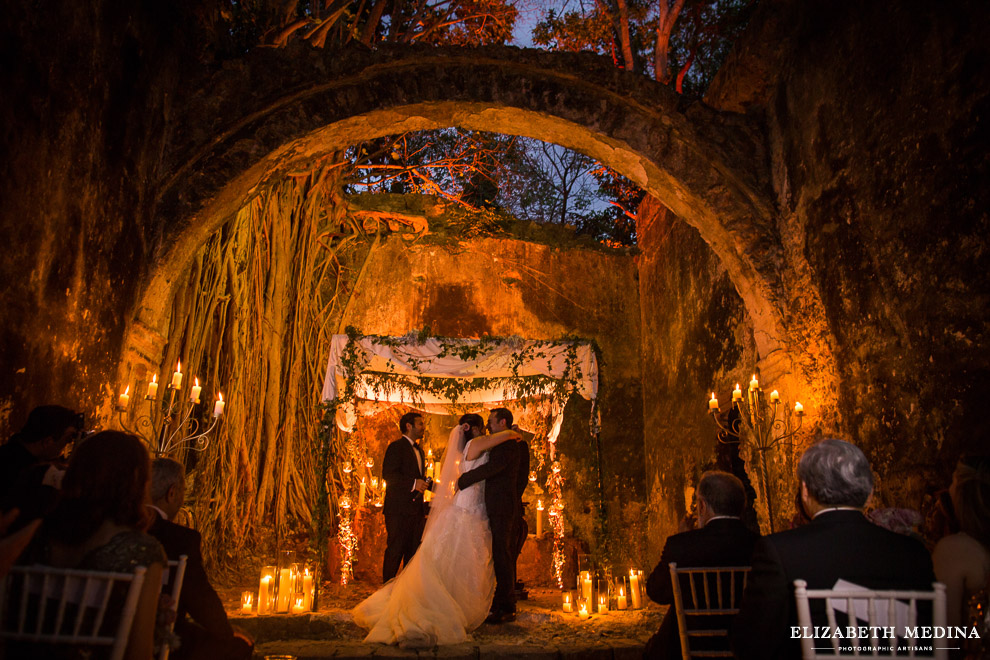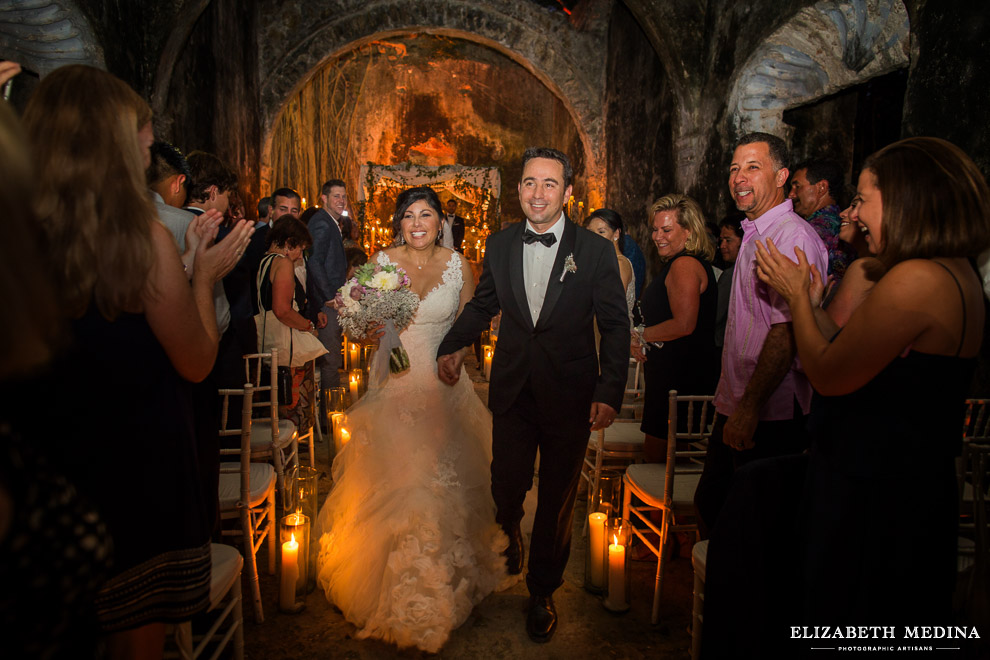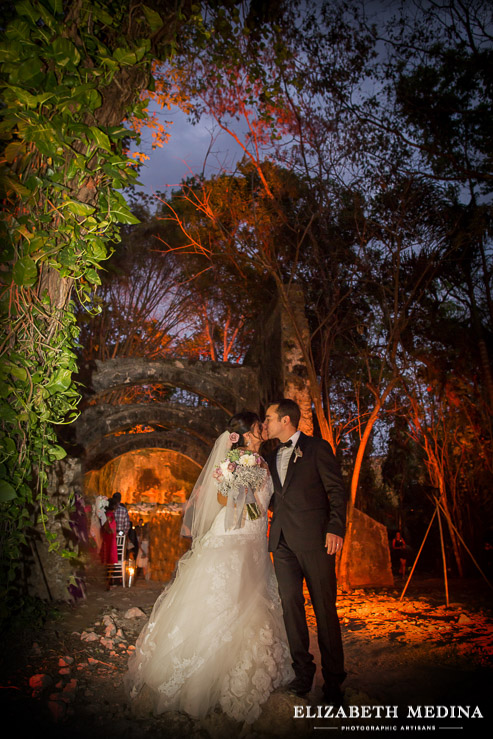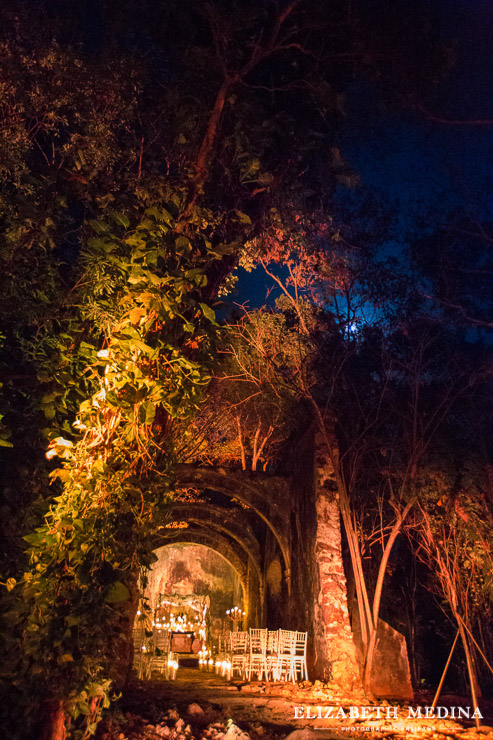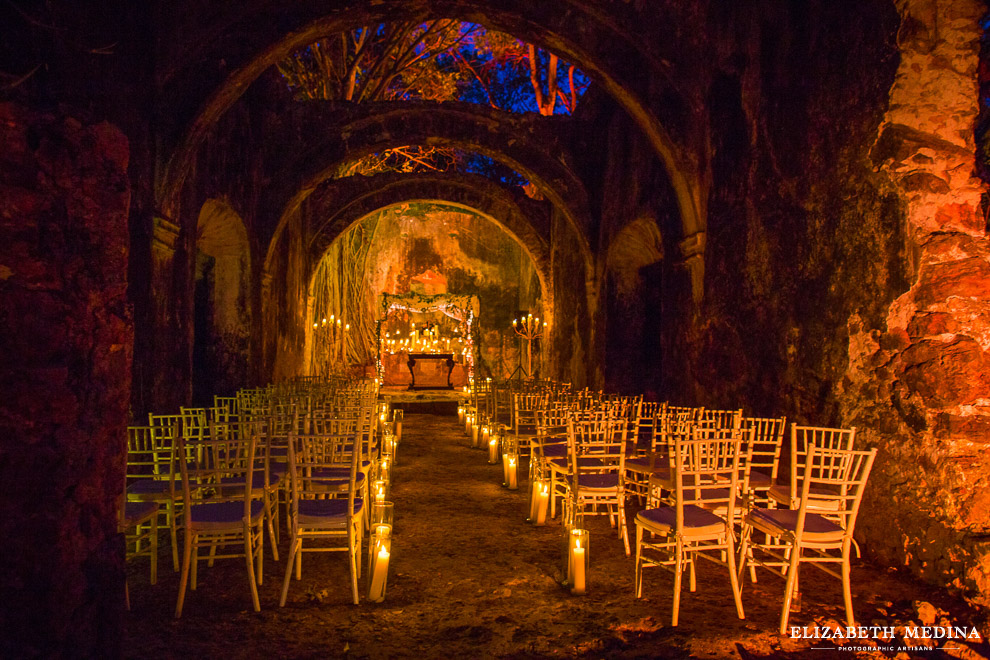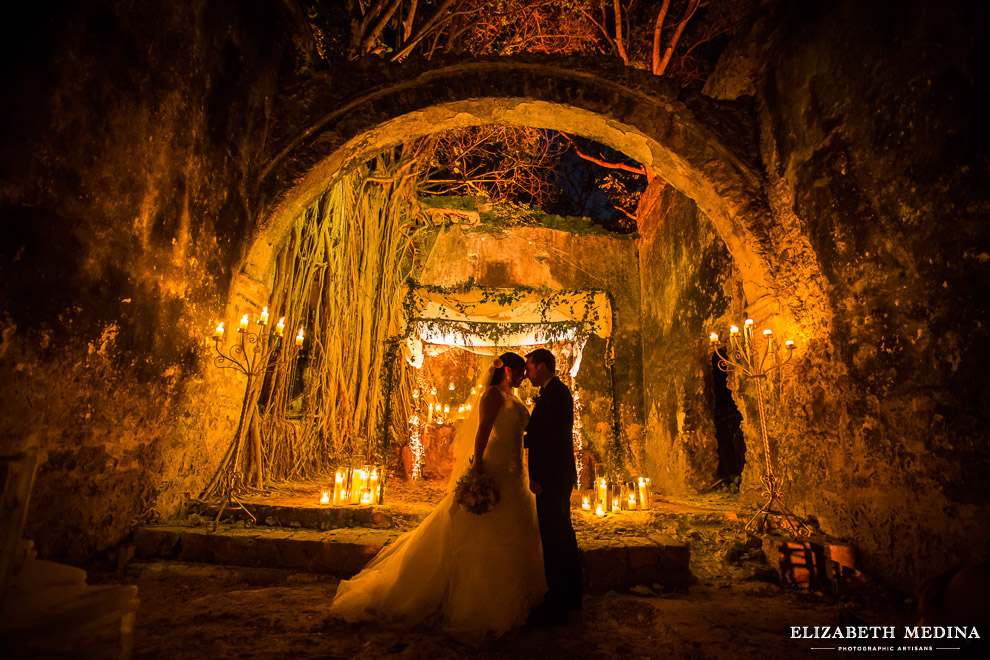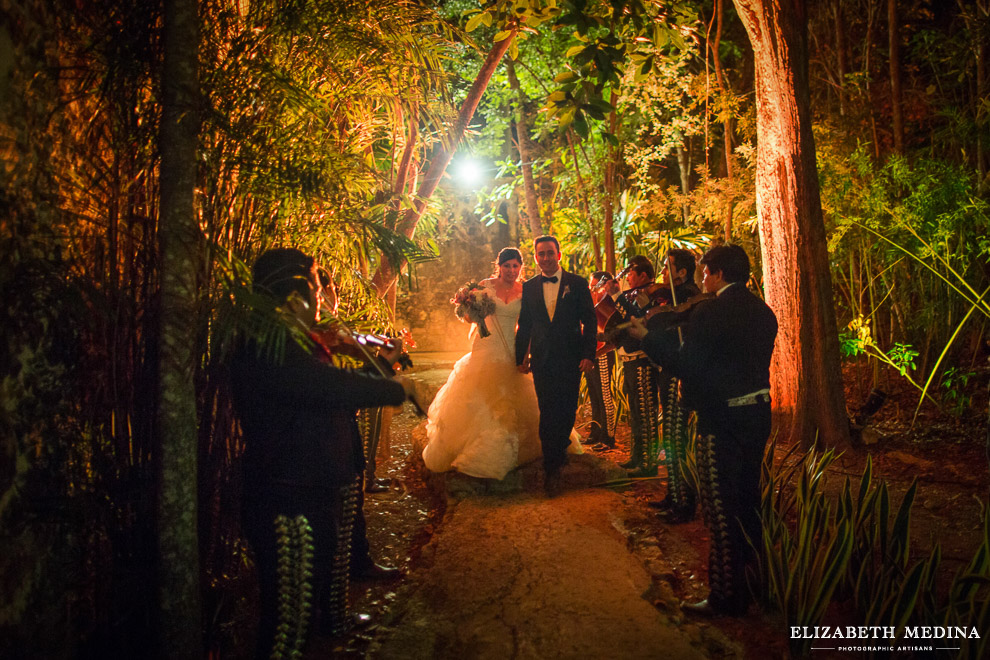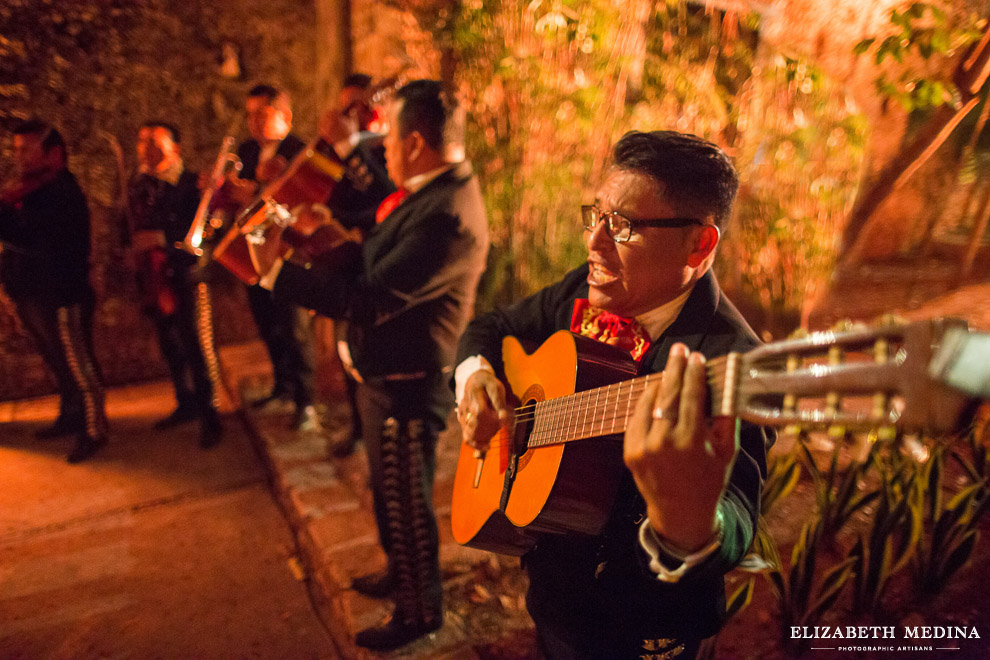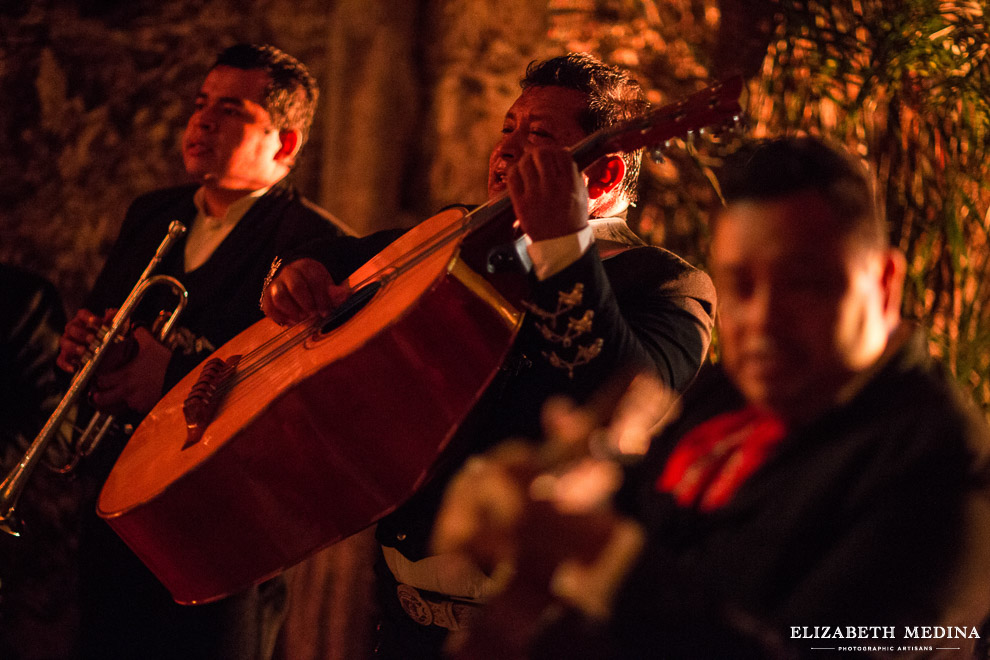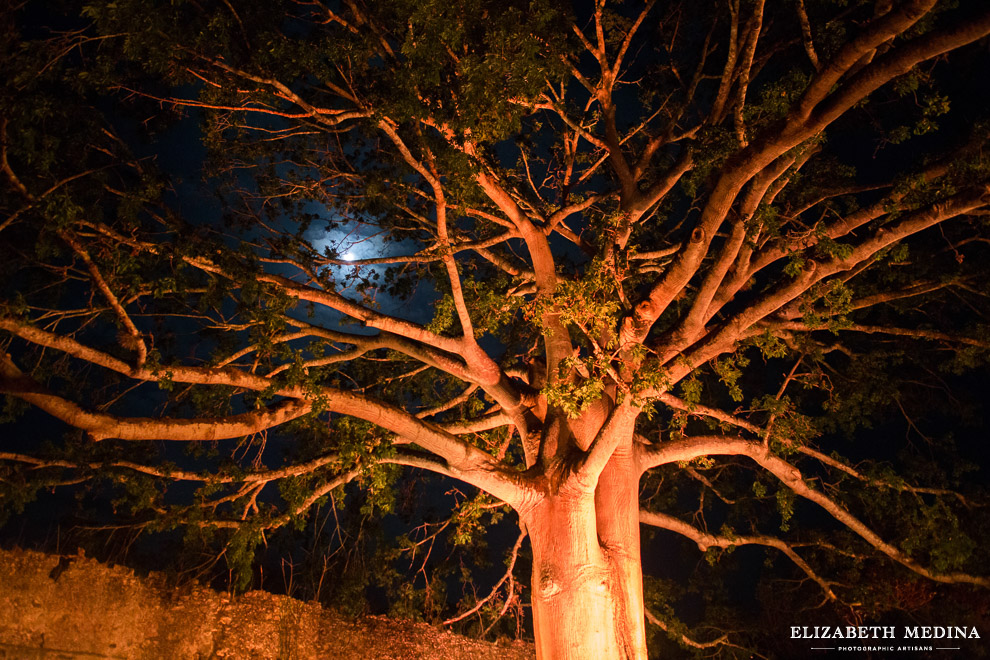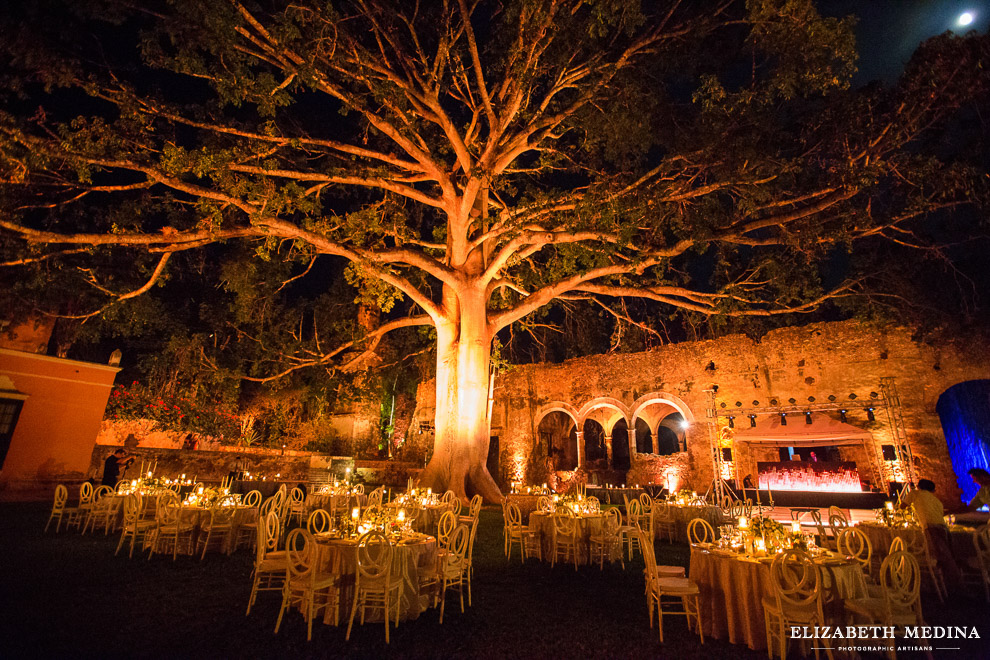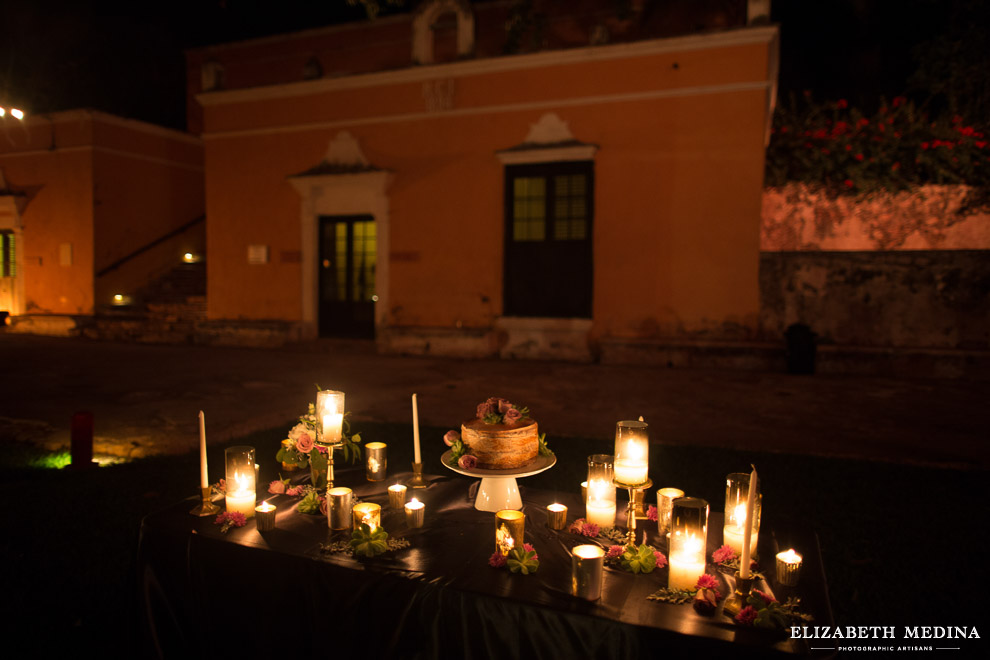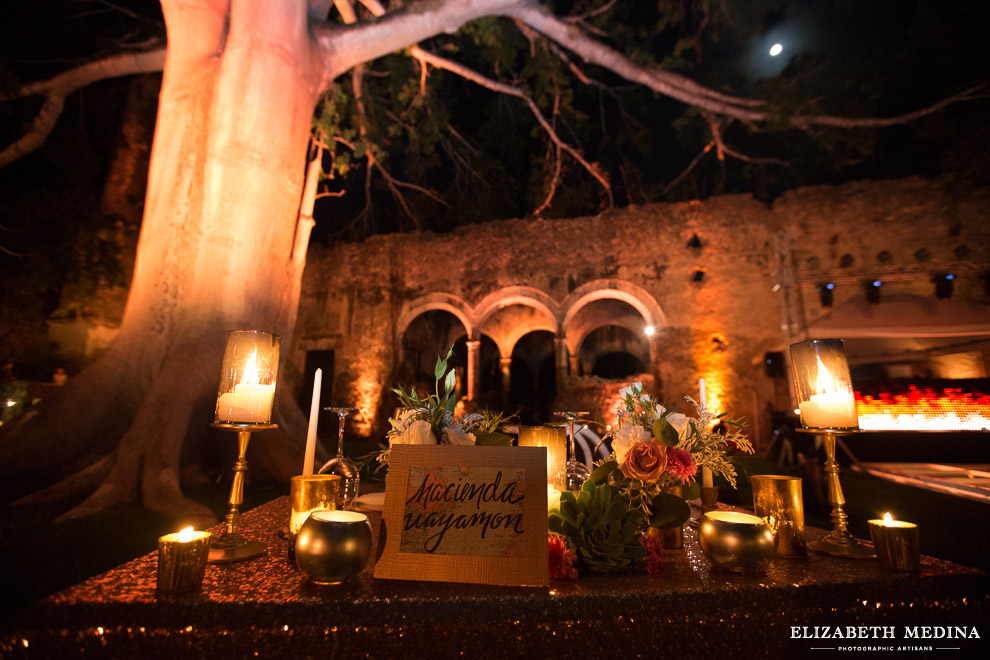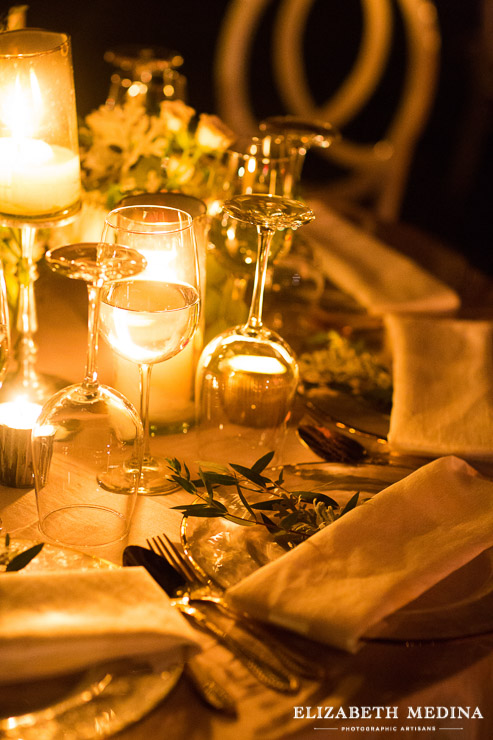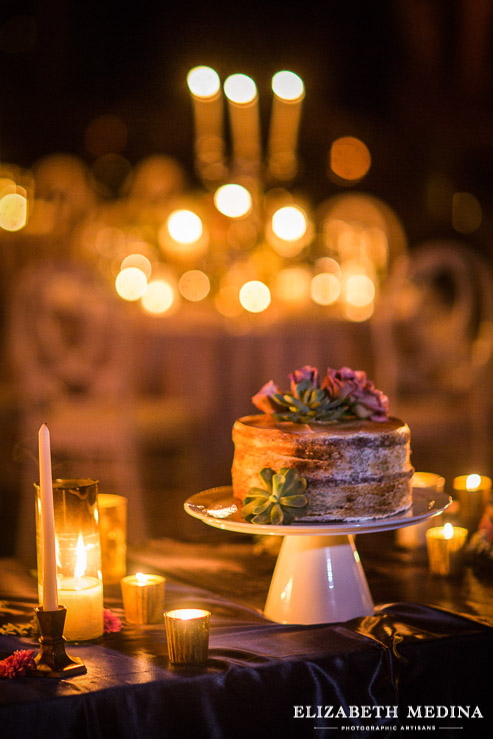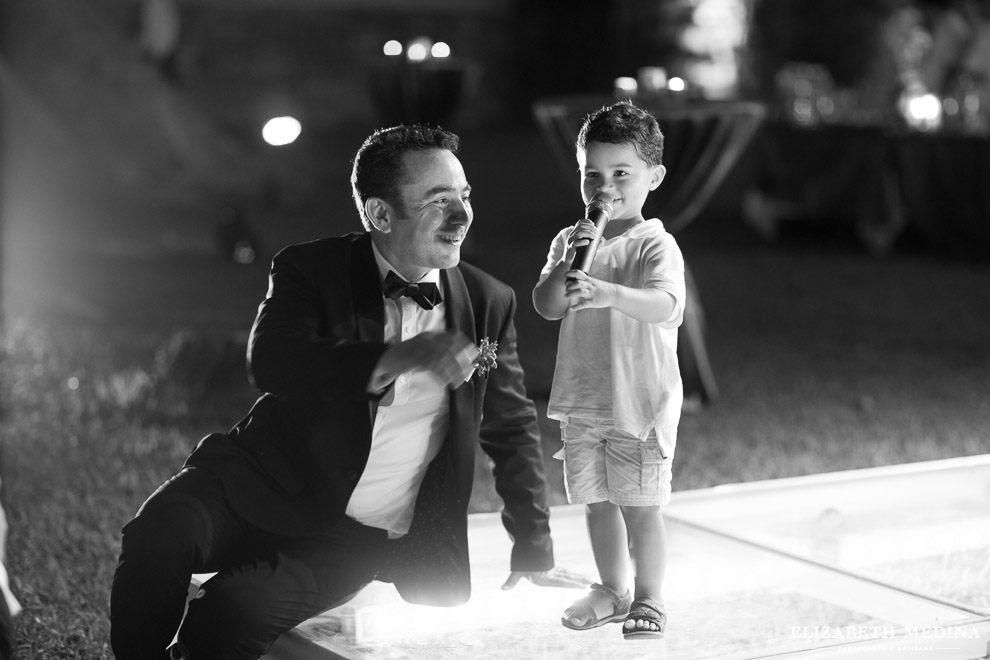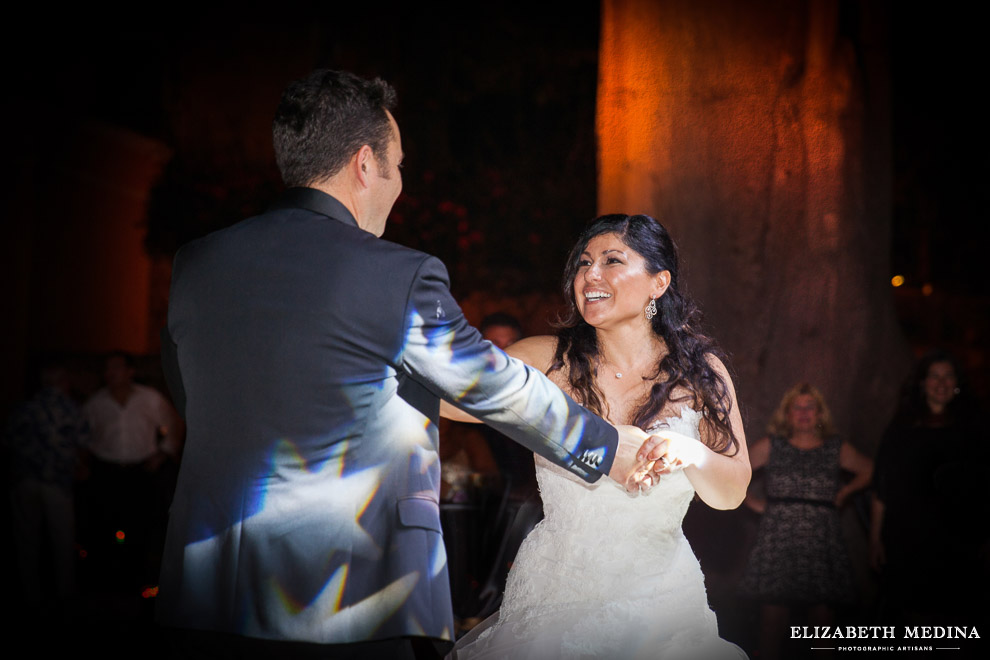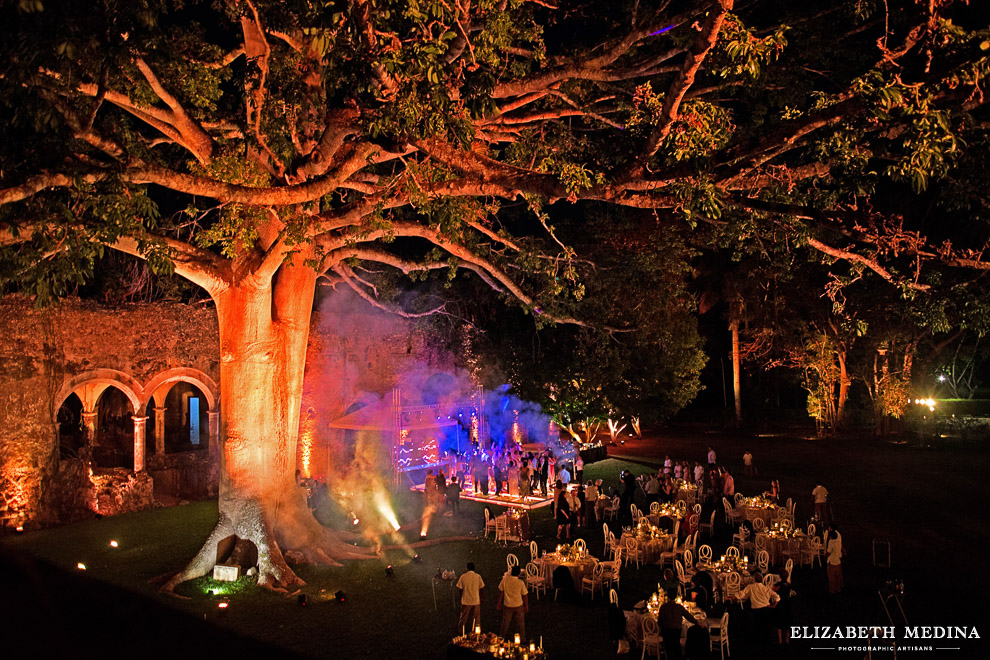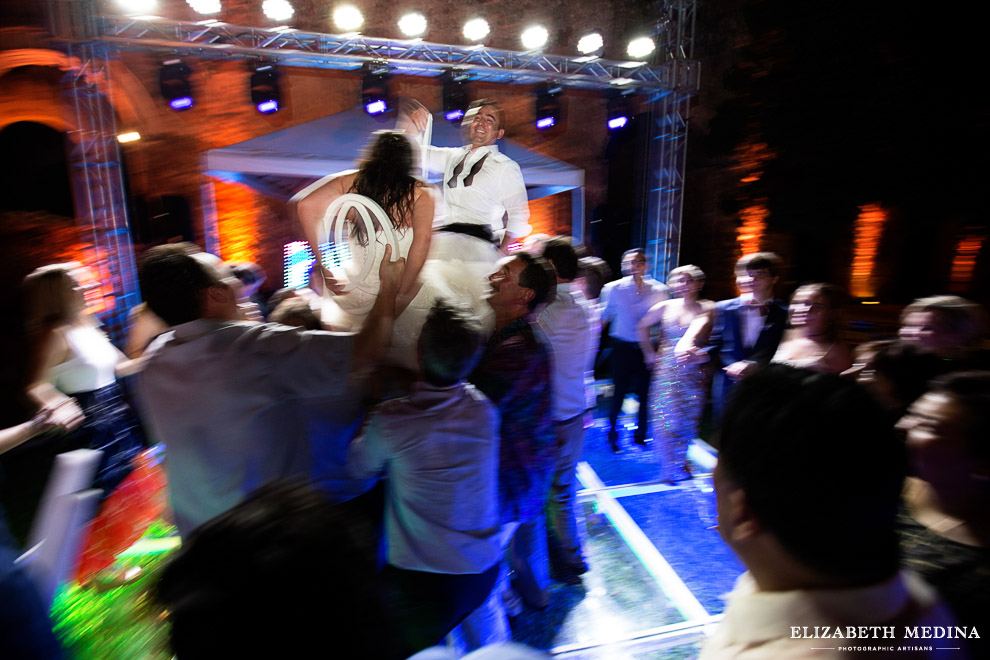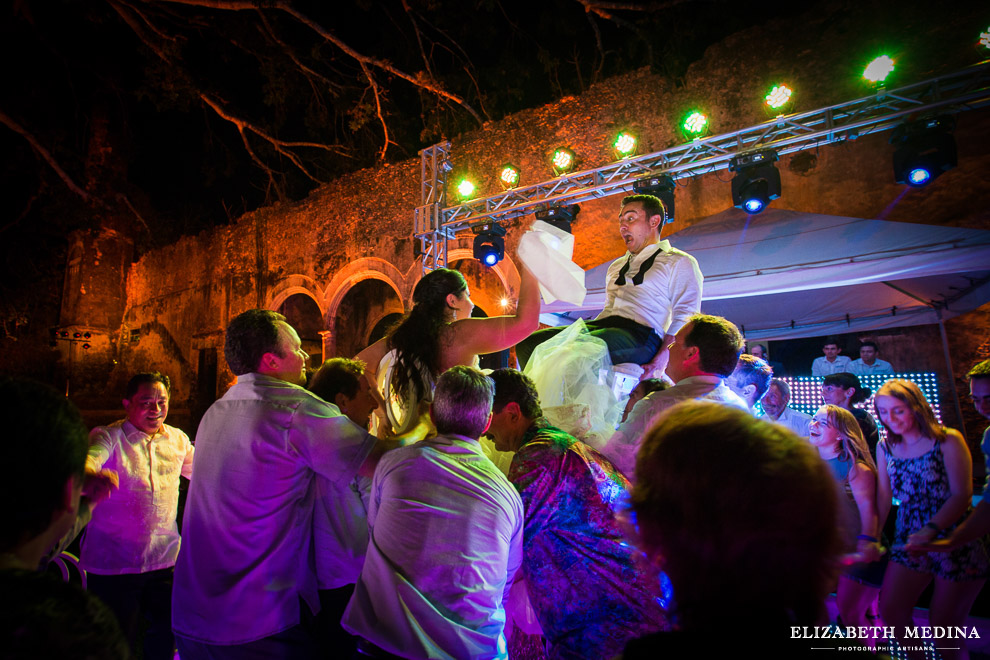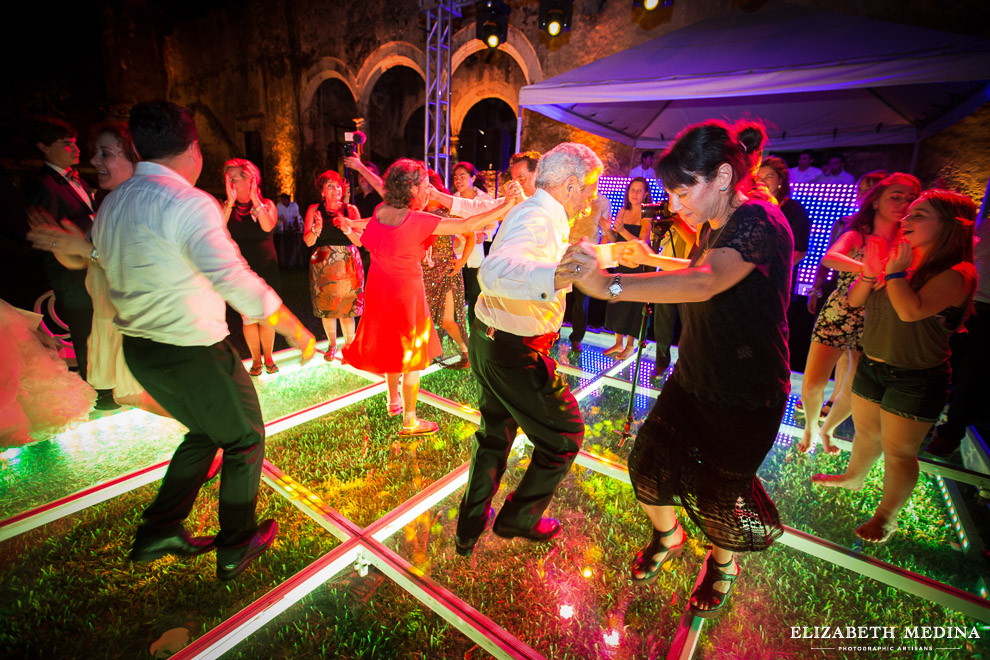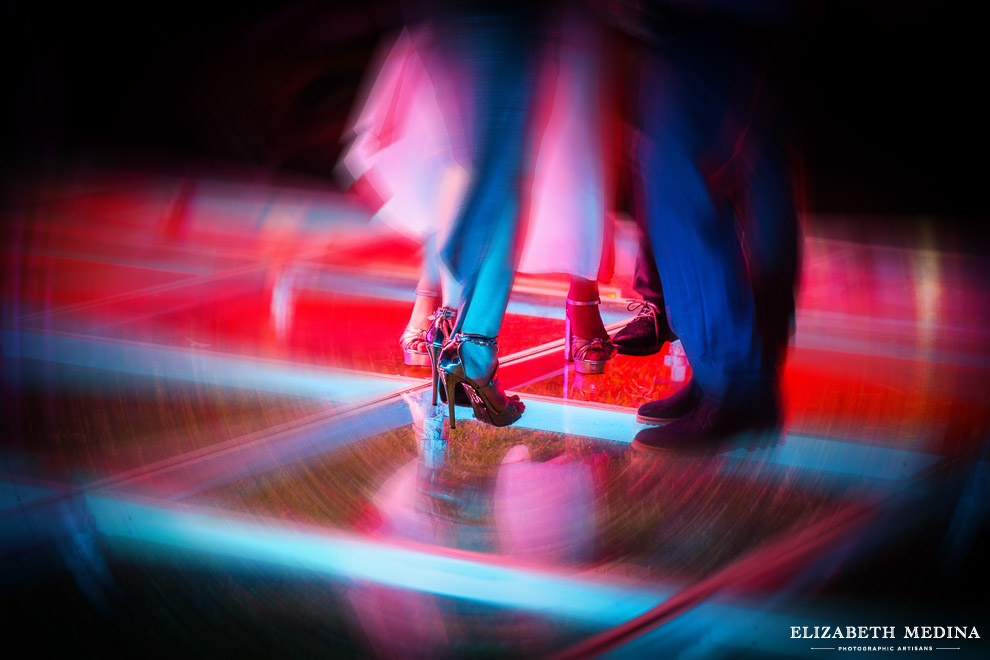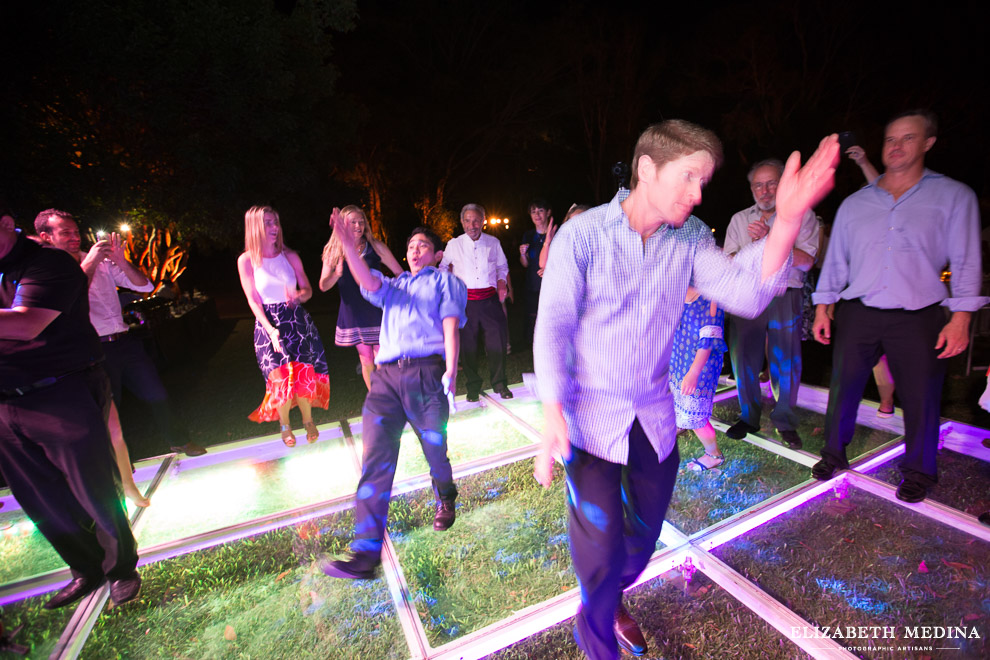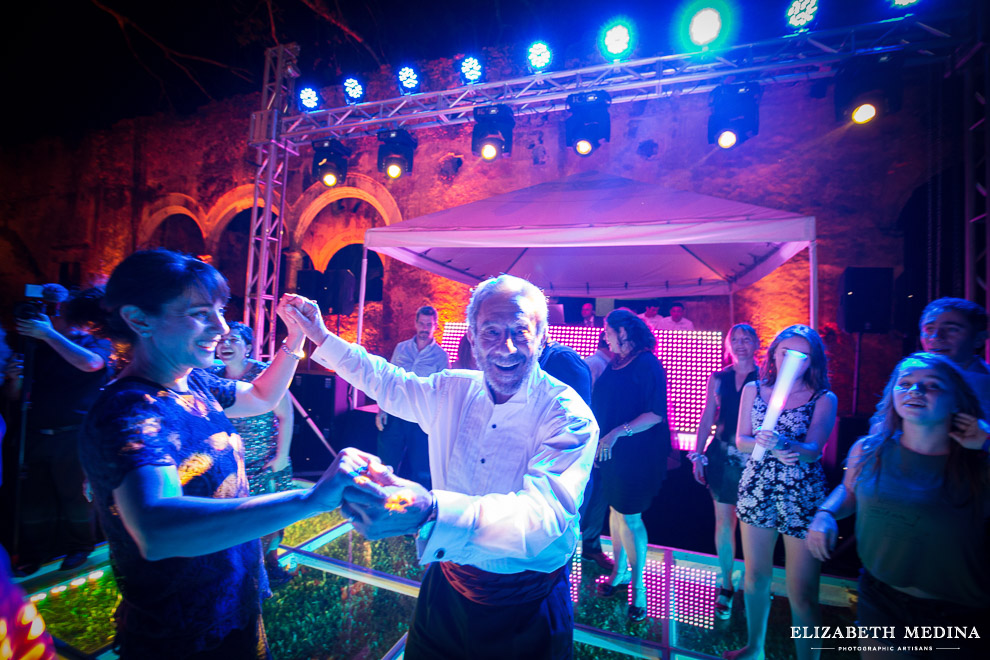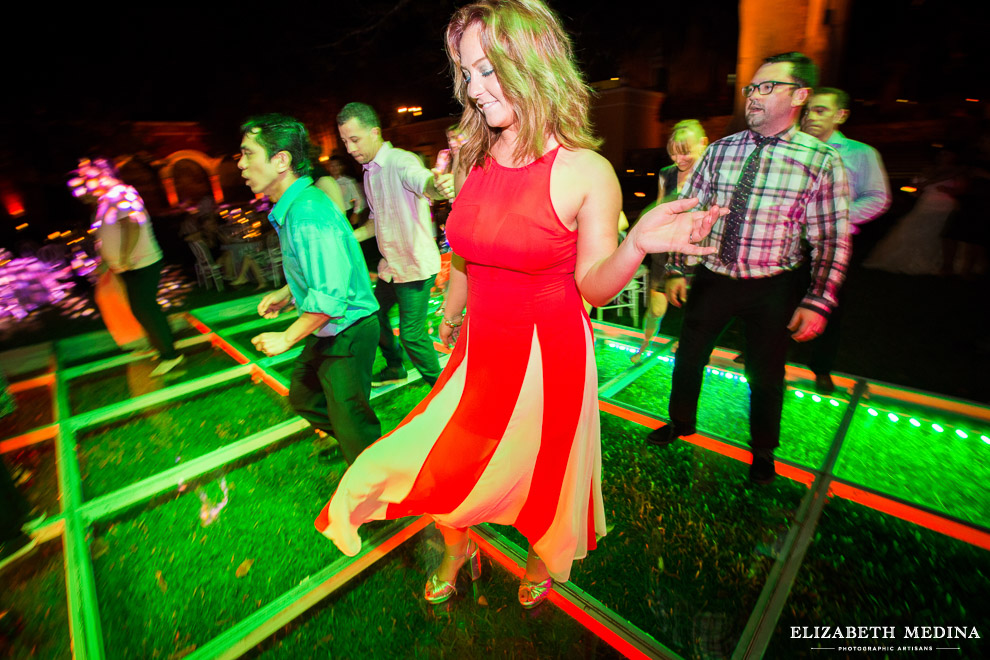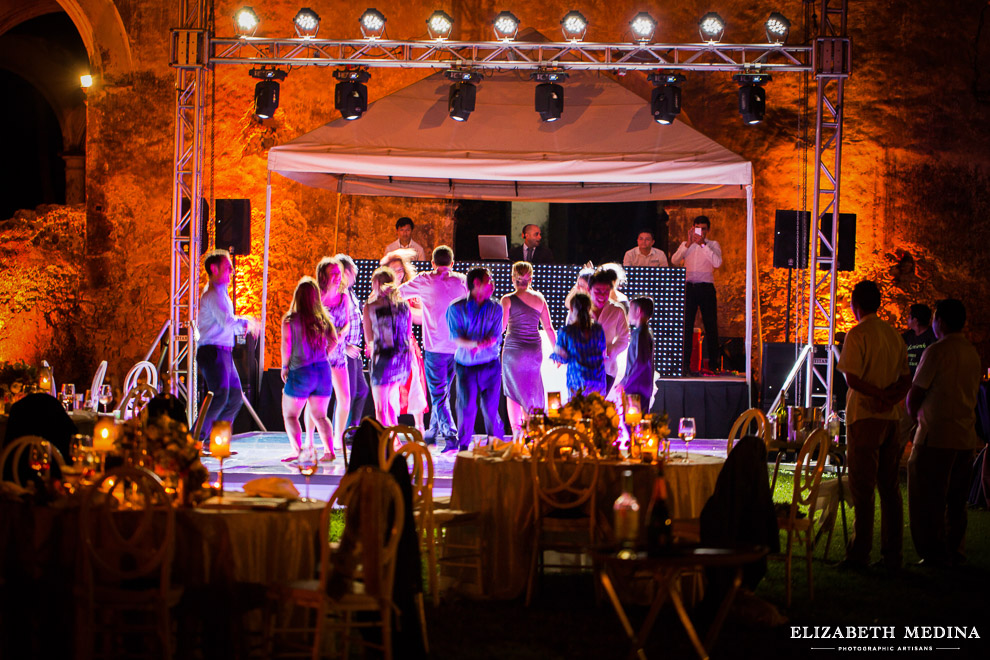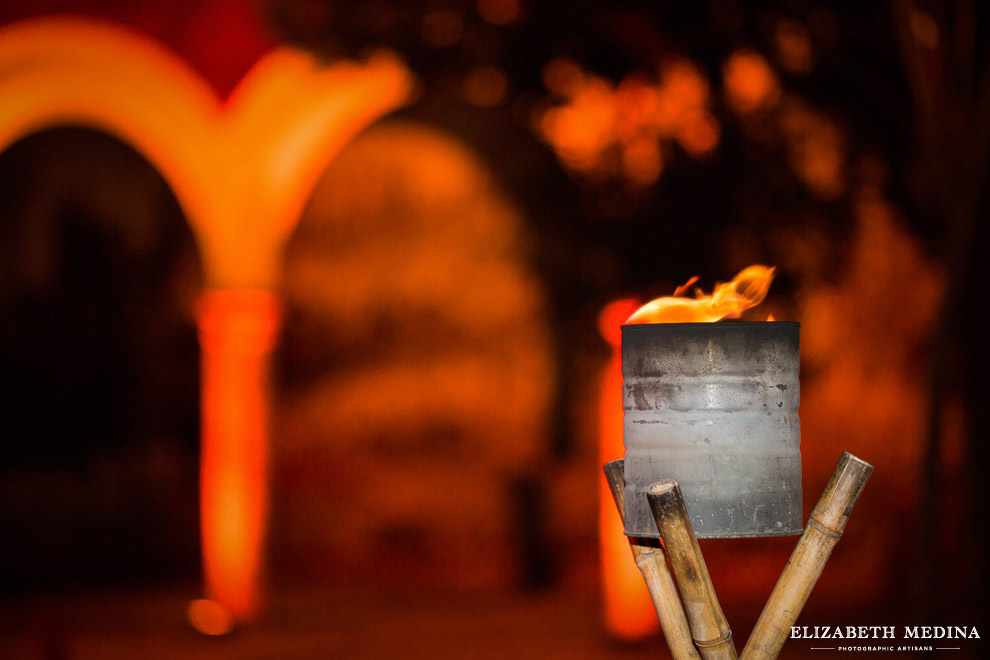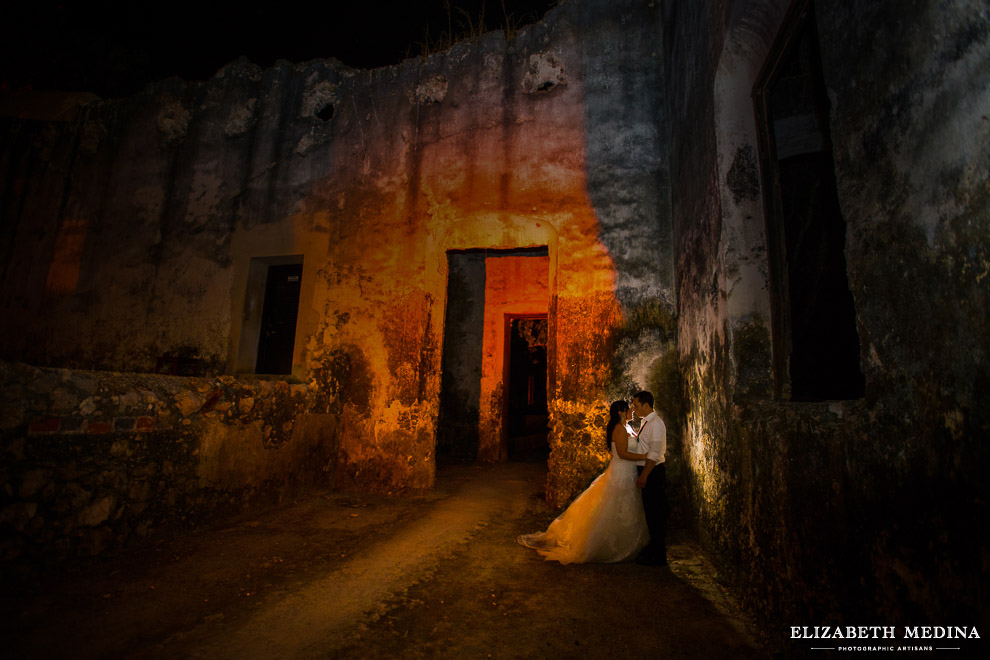 Travel wedding photographer, destination wedding at Hacienda Uayamon, Campeche, Mexico.